Night Gallery is pleased to present Interlocking, an exhibition of sculptures by Julia Haft-Candell. The exhibition will be on view in our outdoor exhibition space and online beginning on September 19th, 2020.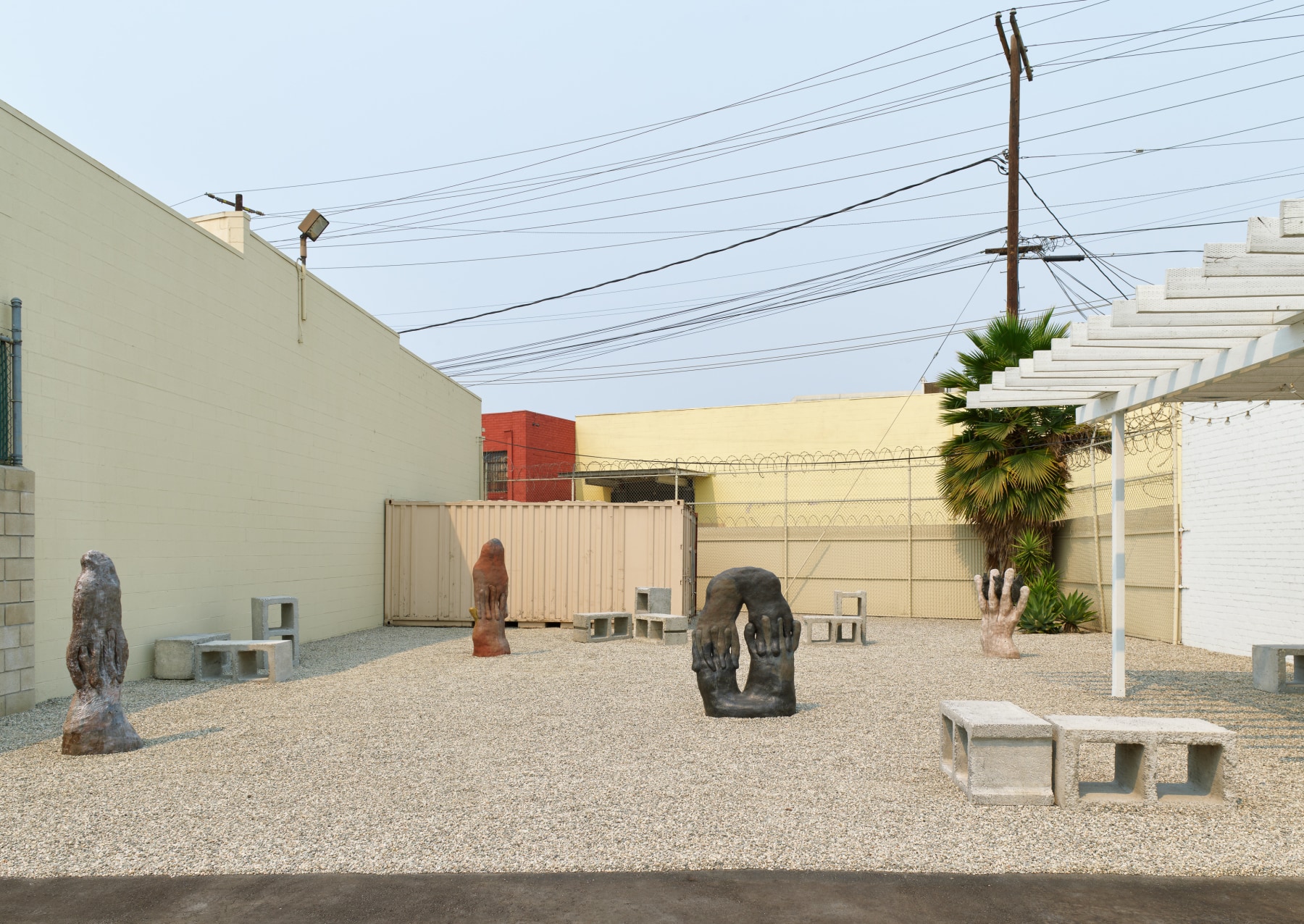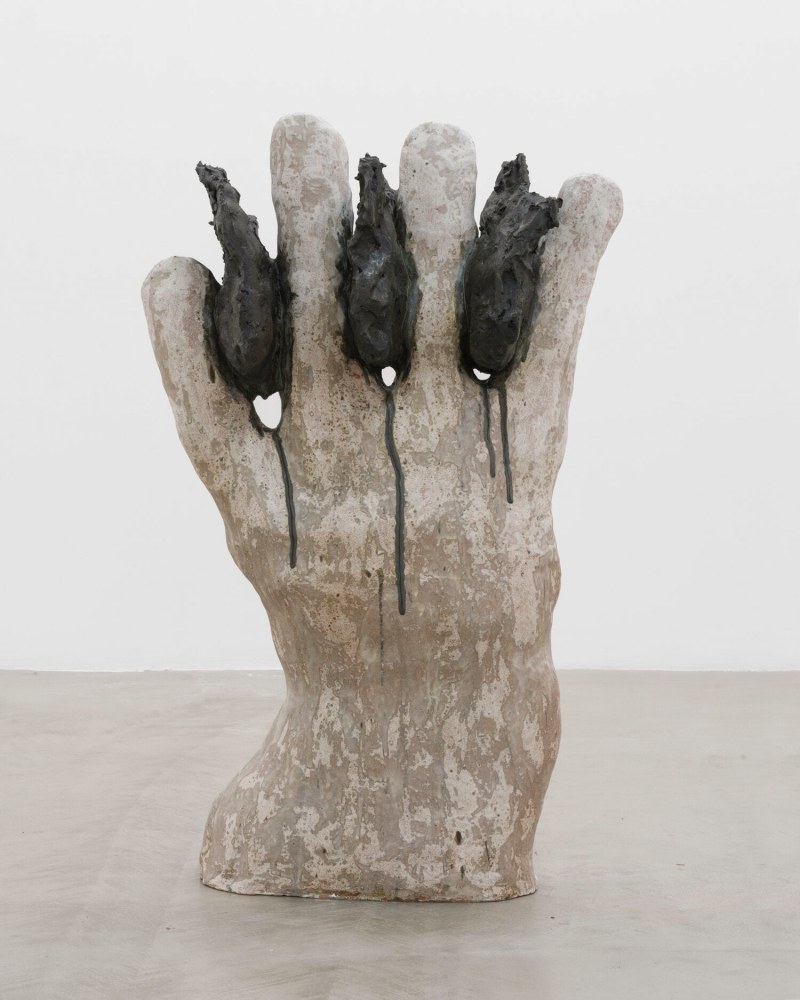 Inspired by the science fiction writing of Ursula K. Le Guin and Octavia E. Butler, Haft-Candell's ceramics emerge from a fictional world imagined by the artist which she refers to simply as "the infinite." Within this world the artist builds elaborate systems of symbols as a way to understand our current moment. By creating her own extensive glossary she ofers insight into the failures of language in a turbulent time. This ongoing project which began in 2017 has continued to grow into a sprawling lexicon which includes the Interlocking forms in this exhibition.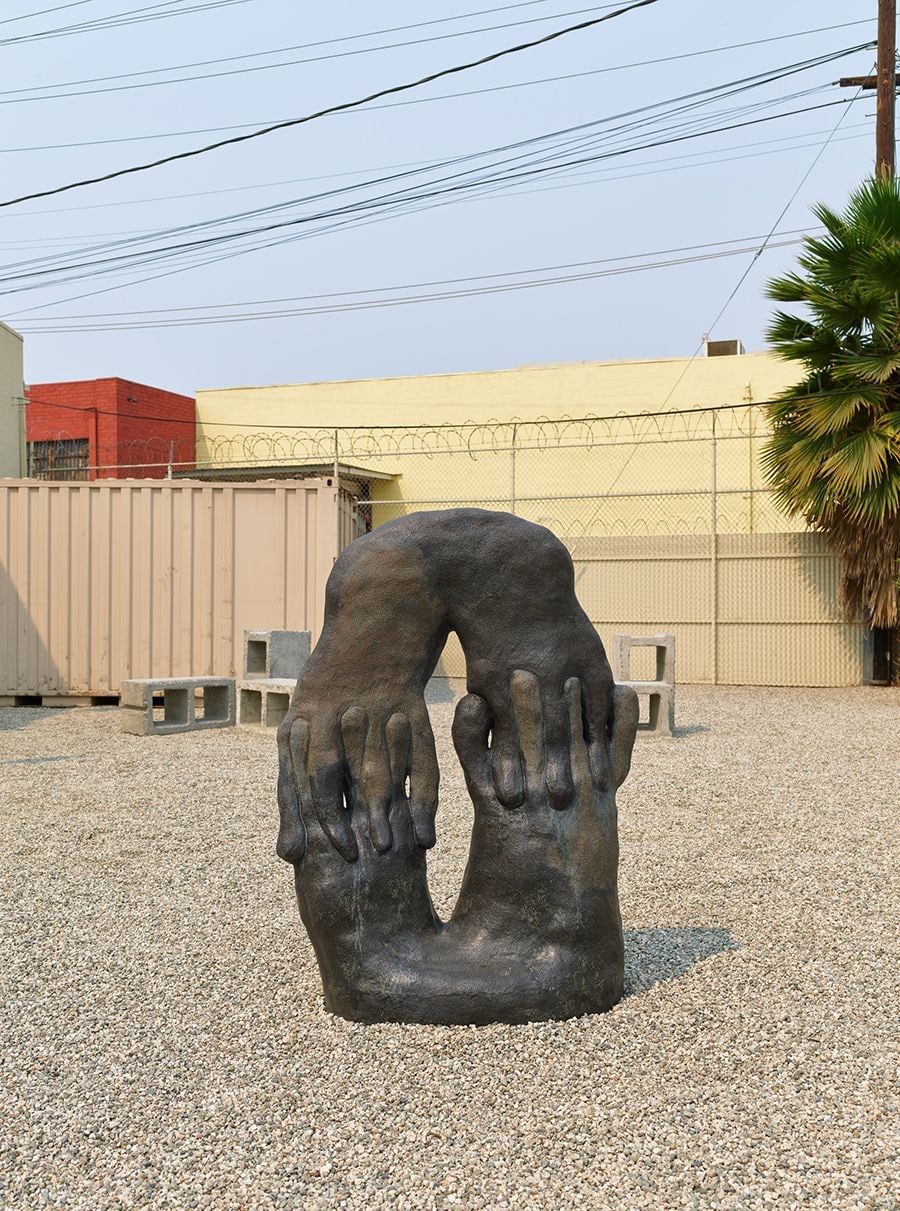 At first glance the forms in Interlocking resemble human hands or feet joined together, a symbol of touch which takes on greater meaning in the wake of social distancing and the requisite physical isolation. Each conjoined shape, however, is reduced from five to four digits, opening up the possibilities for interpretation and blurring the lines between abstraction and figuration. In doing so the sculptures also become monuments to infinity, as mirrored, vertical forms offer structural support to themselves and negative and positive space become unified.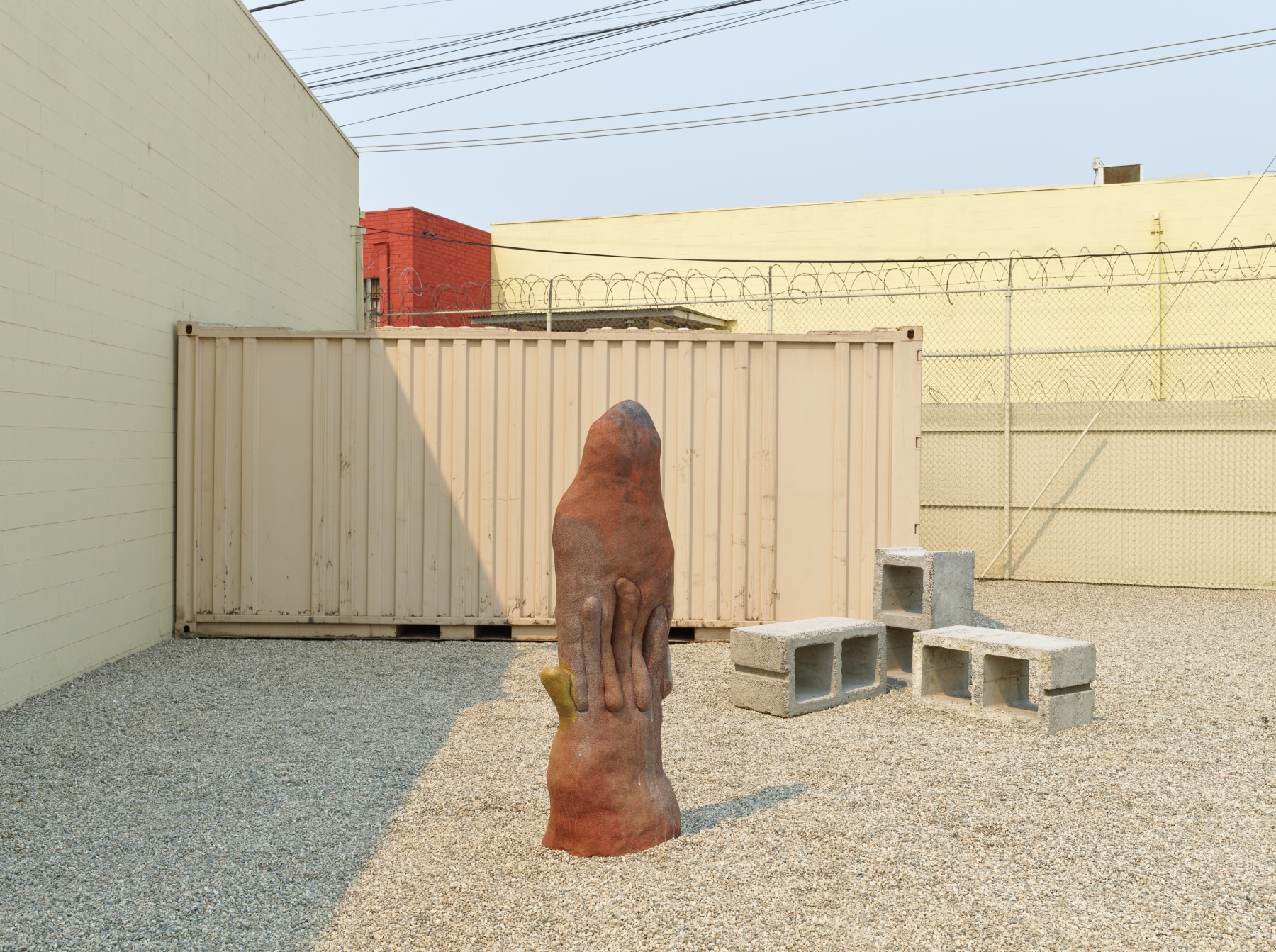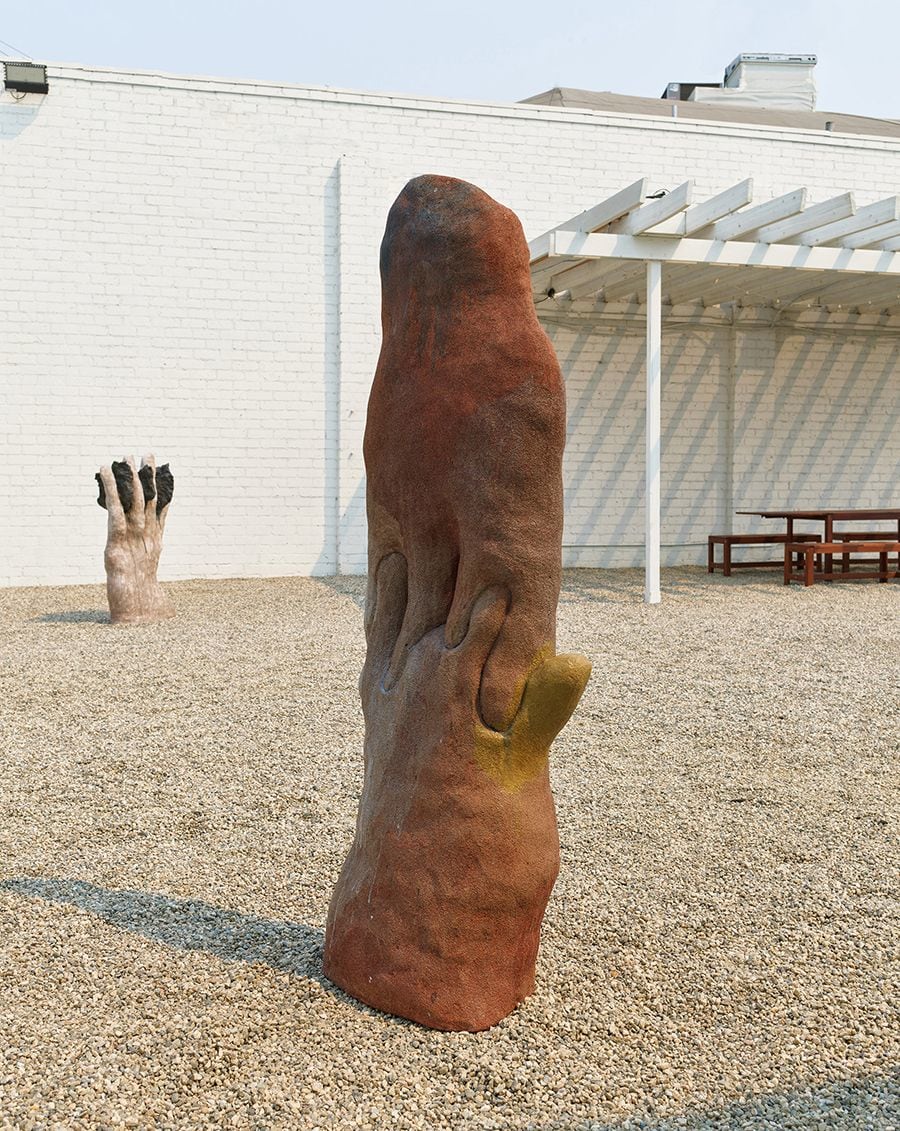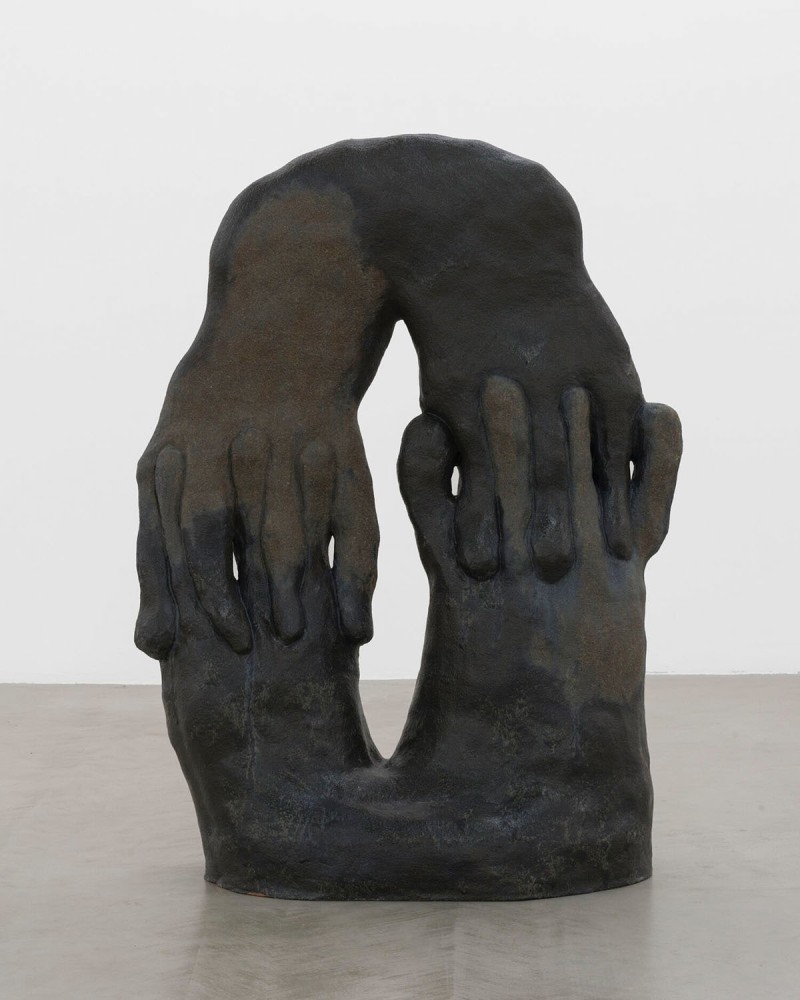 Each sculpture in Interlocking is constructed from coils of dark red or brown clay. Haft-Candell works with clay bodies that, for her, connects more directly to humanity and the earth than more conventional white clays which have come to connote refinement or delicacy. Much like the symbolic gestures of the shapes in her work, the physicality of these sculptures contain contradictions. Throughout the exhibition she slowly and methodically carves into structures that have been quickly improvised and builds layers of colors while leaving large swaths of clay unglazed. As a result, the sculptures and the symbols they embody, while at first familiar, become more enigmatic the longer you study them.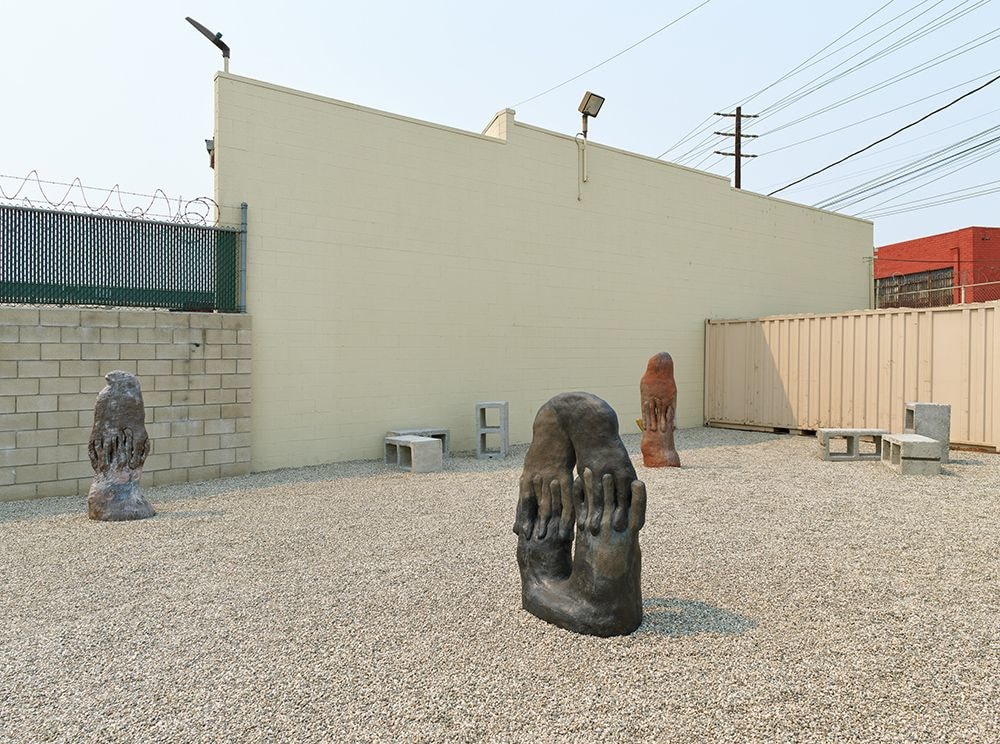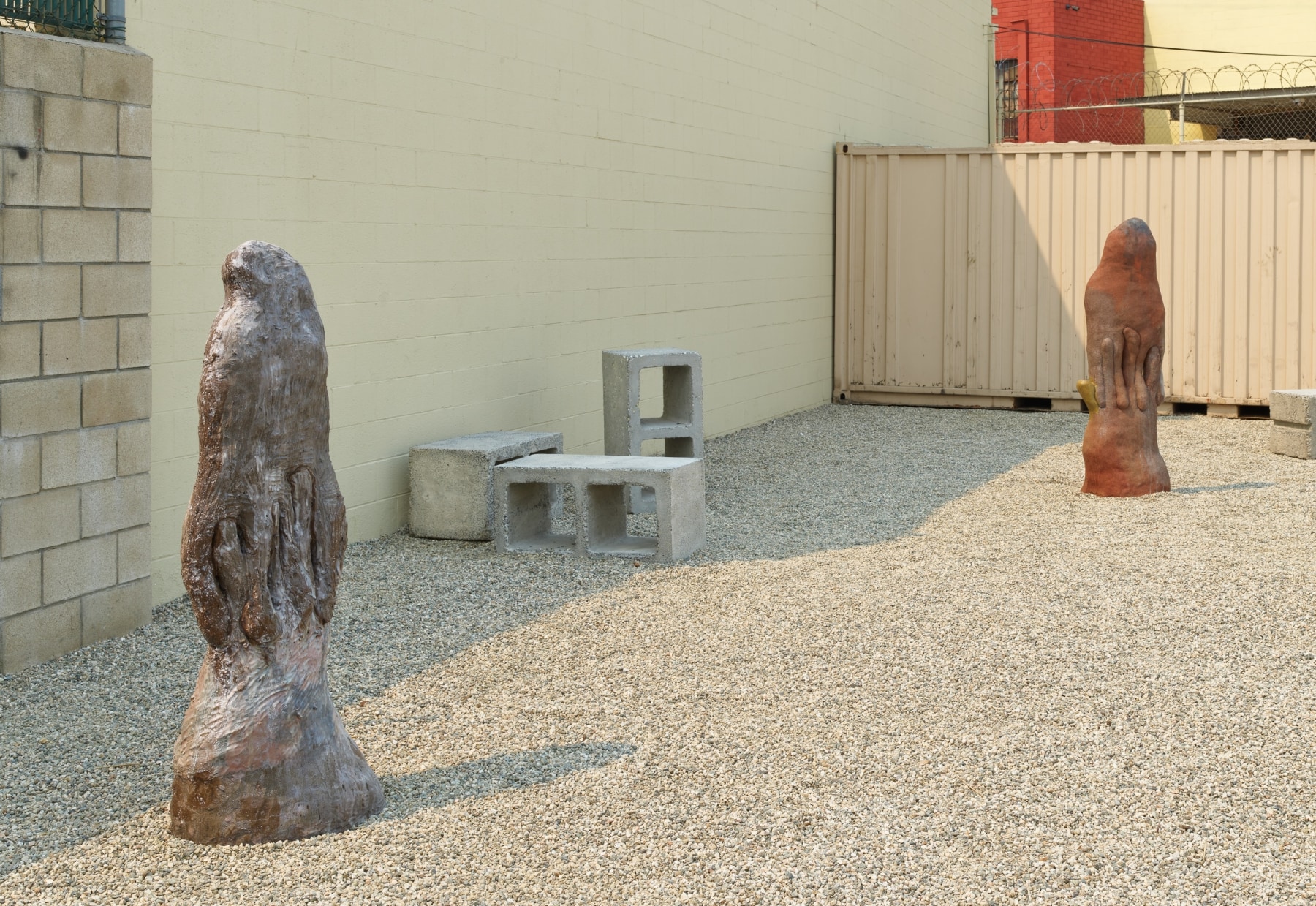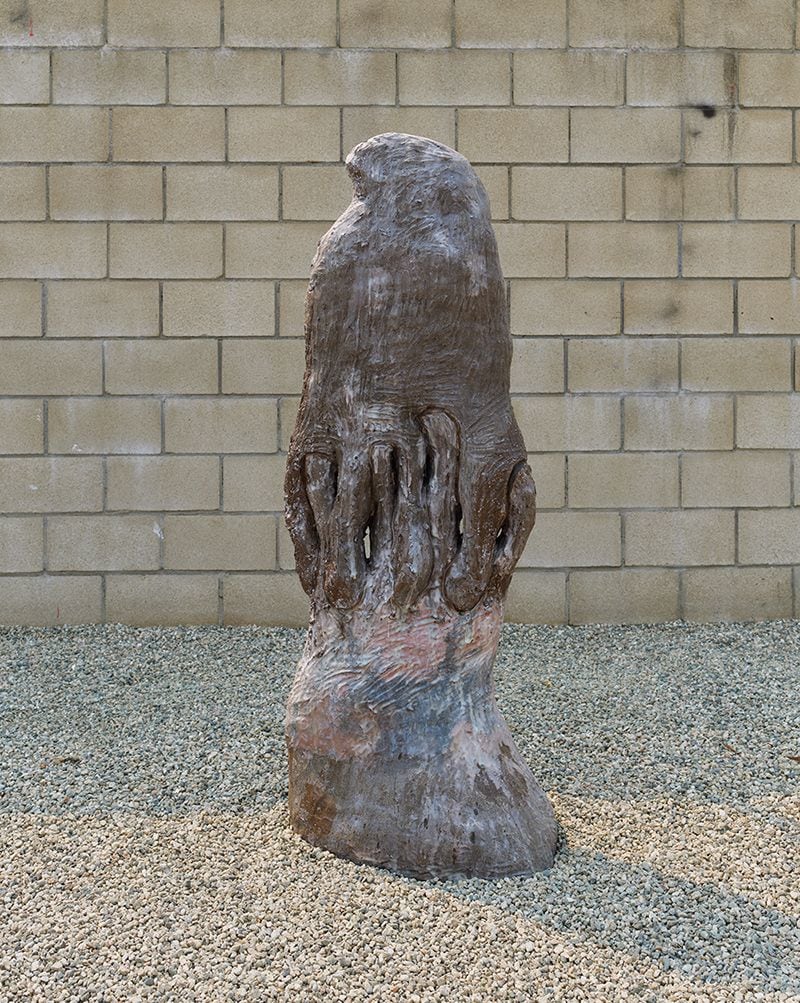 Julia Haft-Candell lives and works in Los Angeles. Her work has appeared in exhibitions at Parrasch Heijen Gallery, Los Angeles, CA; Grand Central Art Center at California State University, Fullerton CA; the Craft Contemporary, Los Angeles, CA; Interface Gallery, Oakland, CA; and Franklin Parrasch Gallery, New York, NY; among others. In 2020 she will mount a solo exhibition at Candice Madey Gallery, New York, NY. Her work has been written about in Artforum, The New York Times, The Los Angeles Times, and Surface Magazine. This is her first exhibition at Night Gallery.
Installation images by Marten Elder.
Studio images courtesy of Parrasch Heijnen Gallery.