Night Gallery is pleased to announce High Stakes, a presentation of new paintings by Sarah Miska. This exhibition follows Swept, Miska's 2022 debut at the gallery.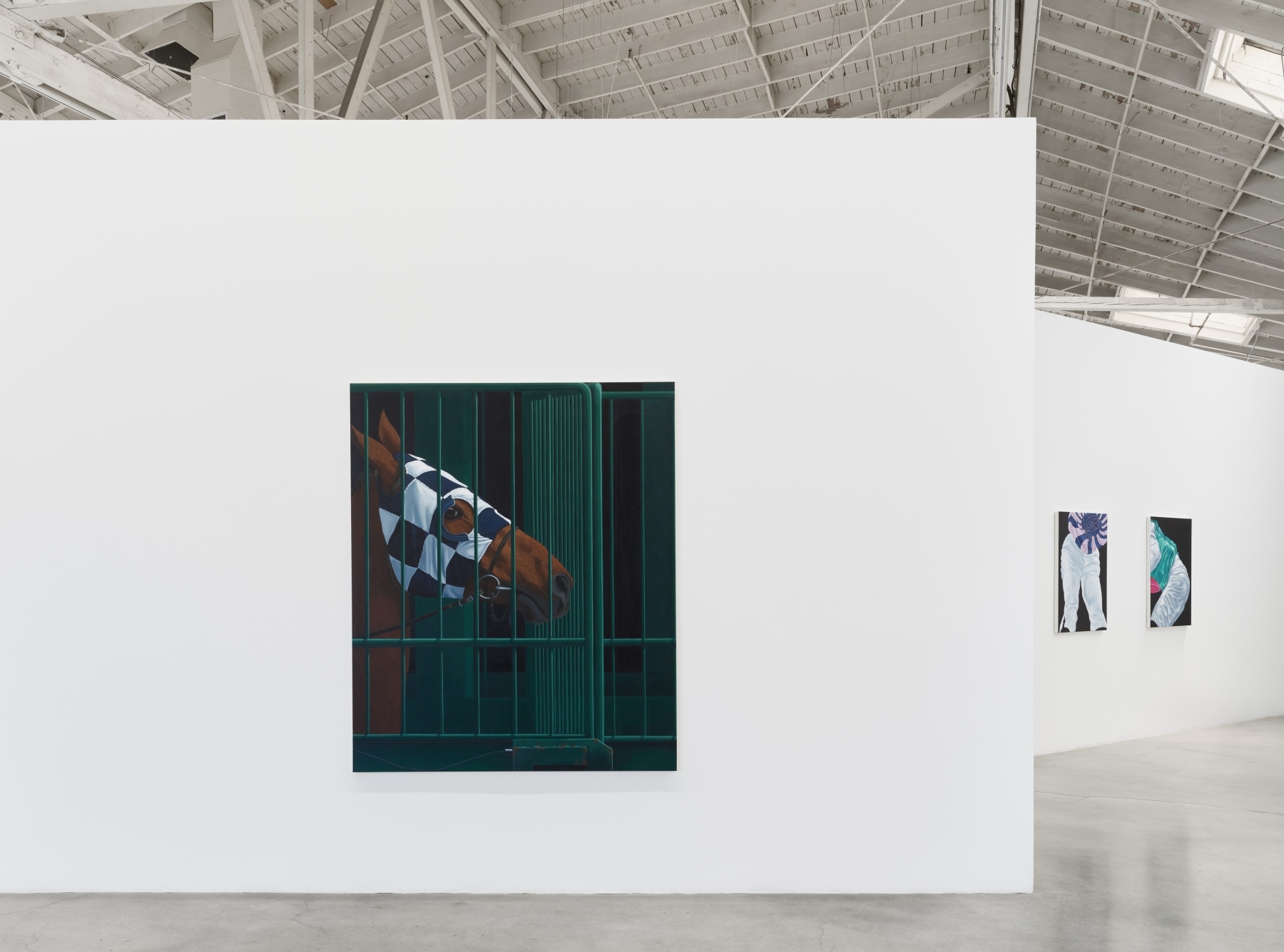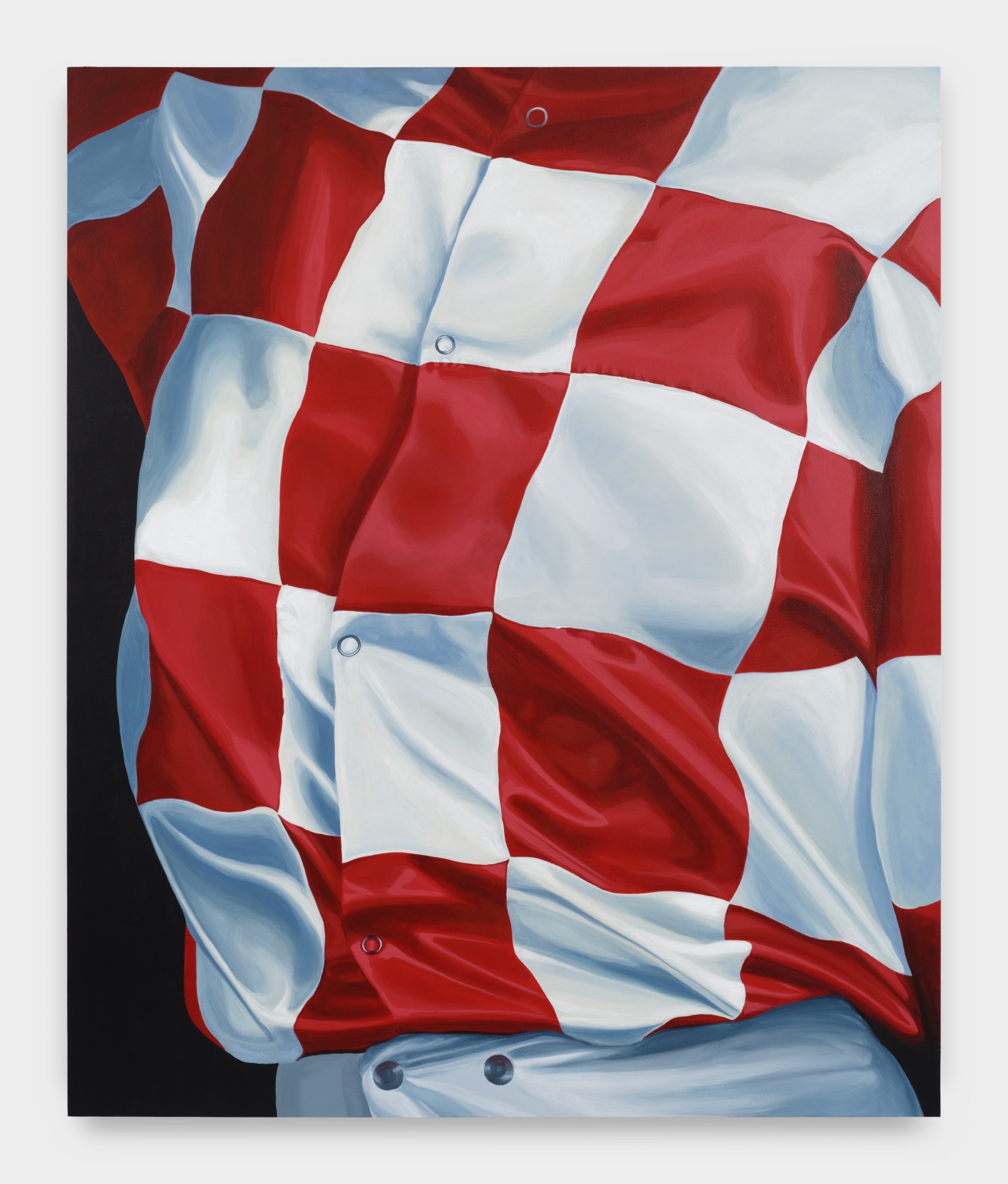 Sarah Miska's paintings investigate mechanisms of control through equestrian motifs. Her unusual, constrained croppings and a masterful ability to capture intricacy expose the less refined dimensions of English riding, as wrinkles pucker on show jackets and loose horse hairs spring from ornately braided manes. The subculture's aesthetic qualities act as a potent site for social critique; elite status and immense wealth seem as native to equestrianism as, well, horses. But Miska's magnified contortions of hair and bodies underline the futility of total regimentation, giving way to wider considerations of power relations and their signifiers. In High Stakes, the artist shifts her attention to horse racing in spirited reflections on risk, endurance, and the exhilarating prospect of reward.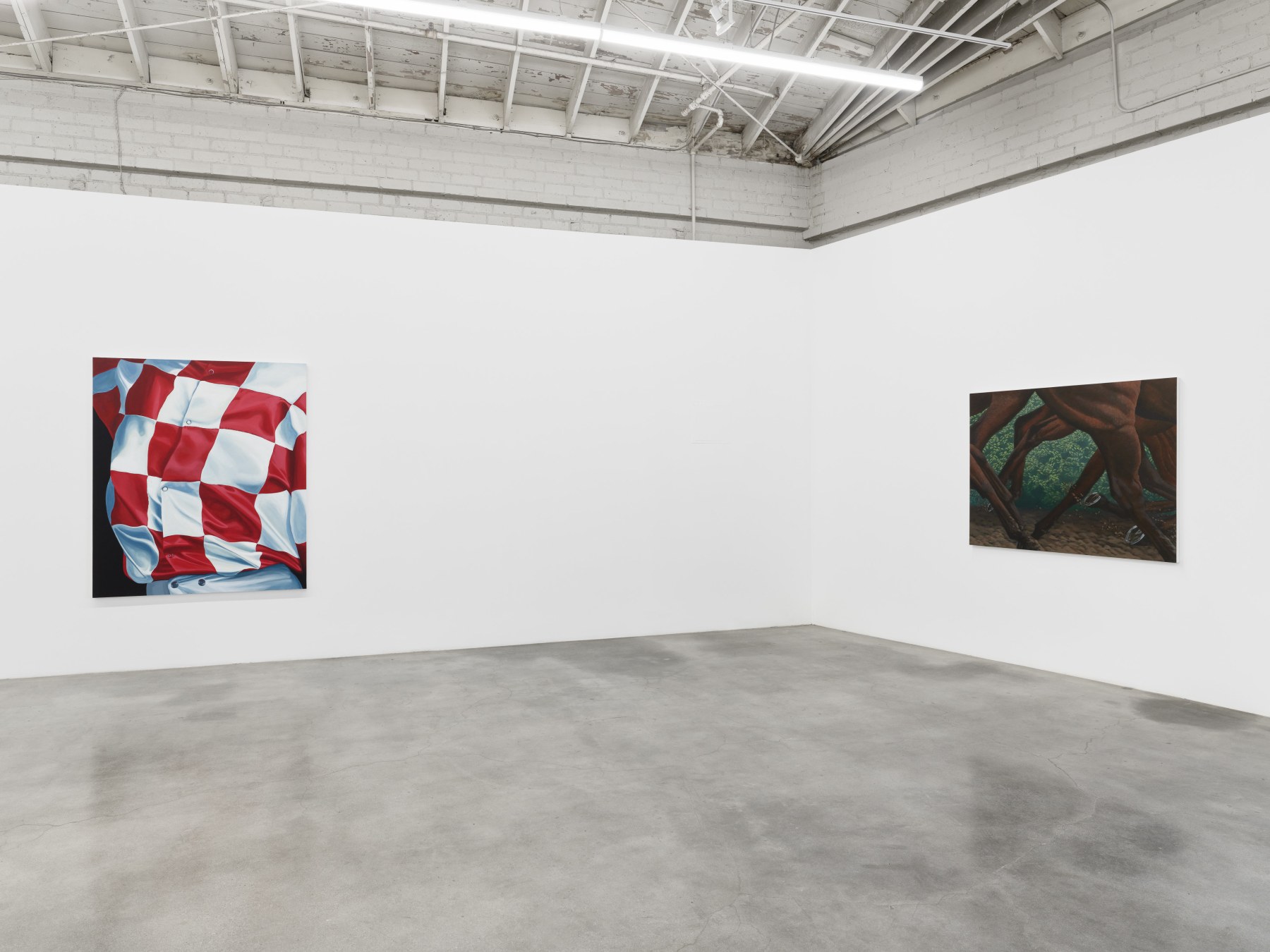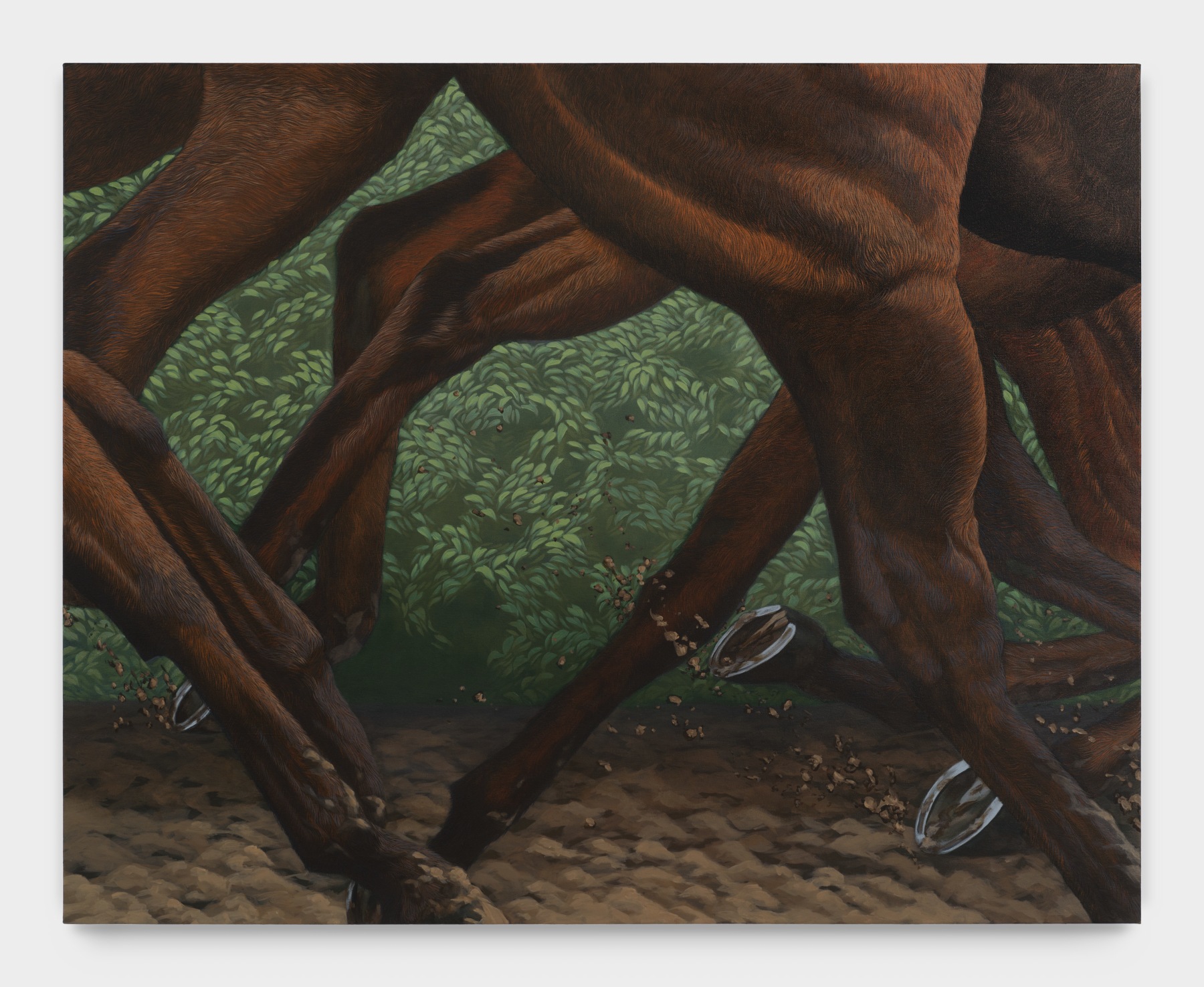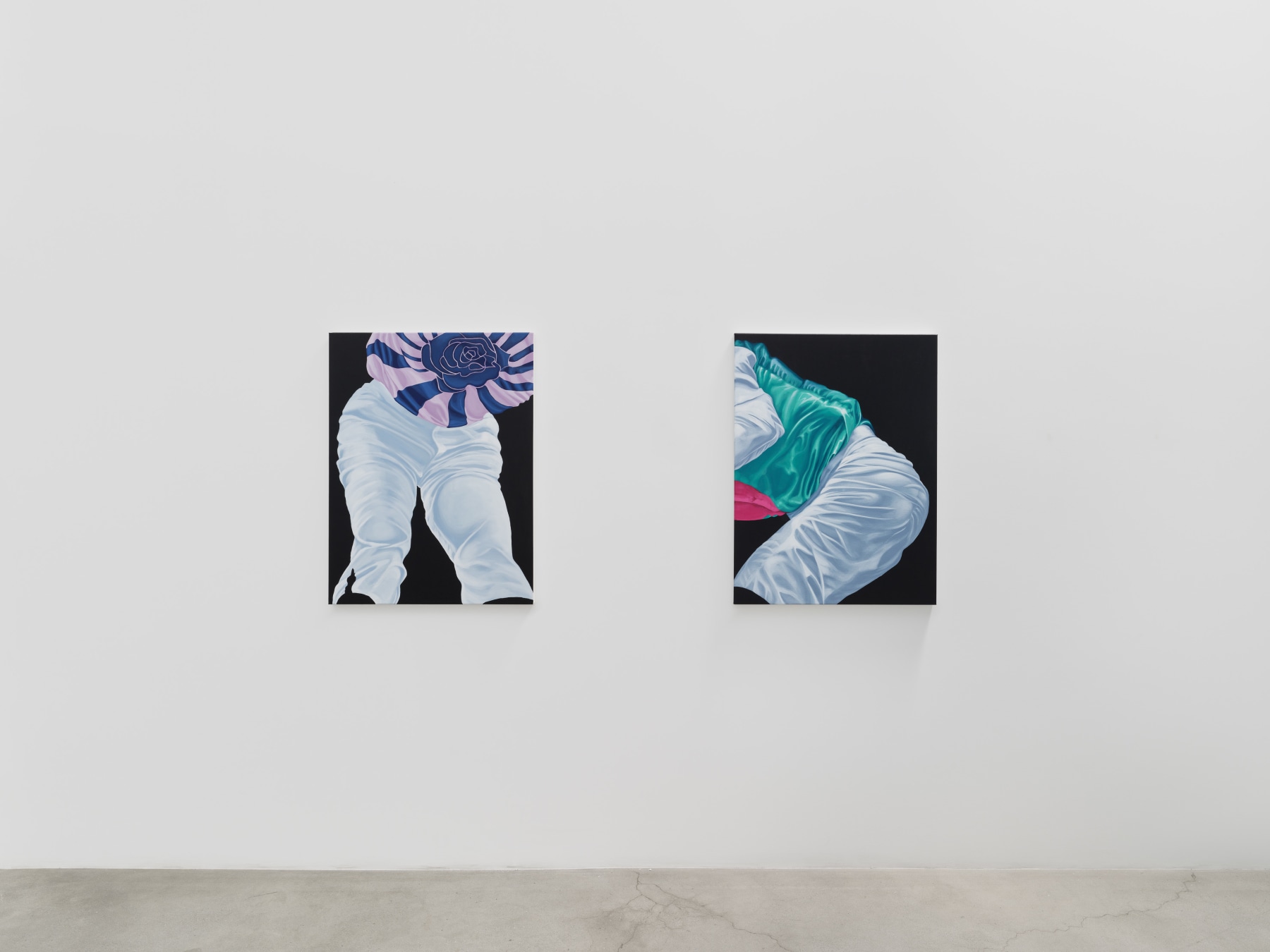 The show's title alludes to the myriad risks embedded into horse racing: owners' and bettors' chances of losing or gaining money, as well as the very real physical dangers posed to horses and jockeys. More subtly, High Stakes invokes the volatility of the art industry that is inherent to capitalist enterprise and guaranteed for artists, collectors, and gallerists alike. As she captures jockeys lifted high out of the saddle and the tension of the starting gate, Miska posits the racetrack as a stage where these concerns play out.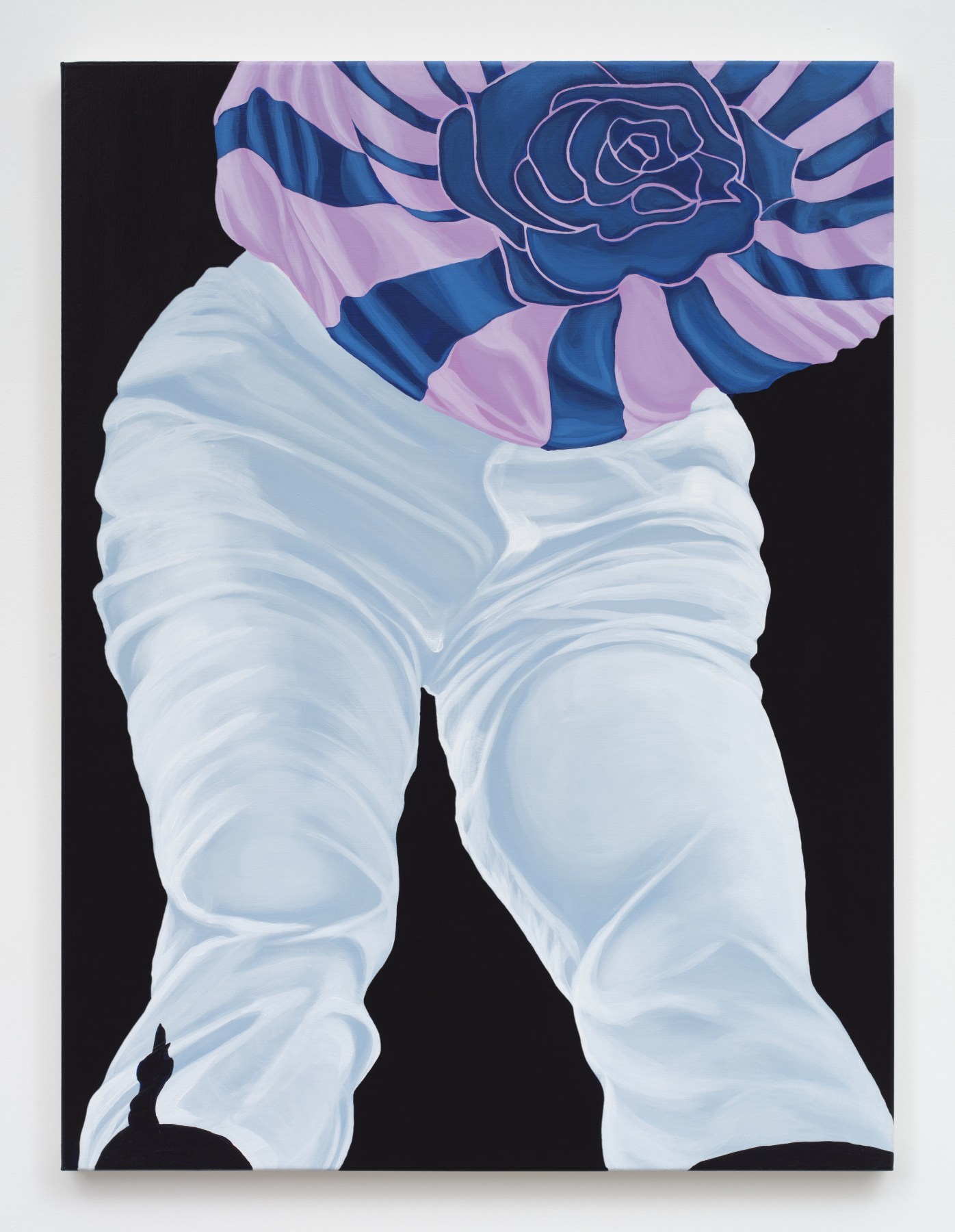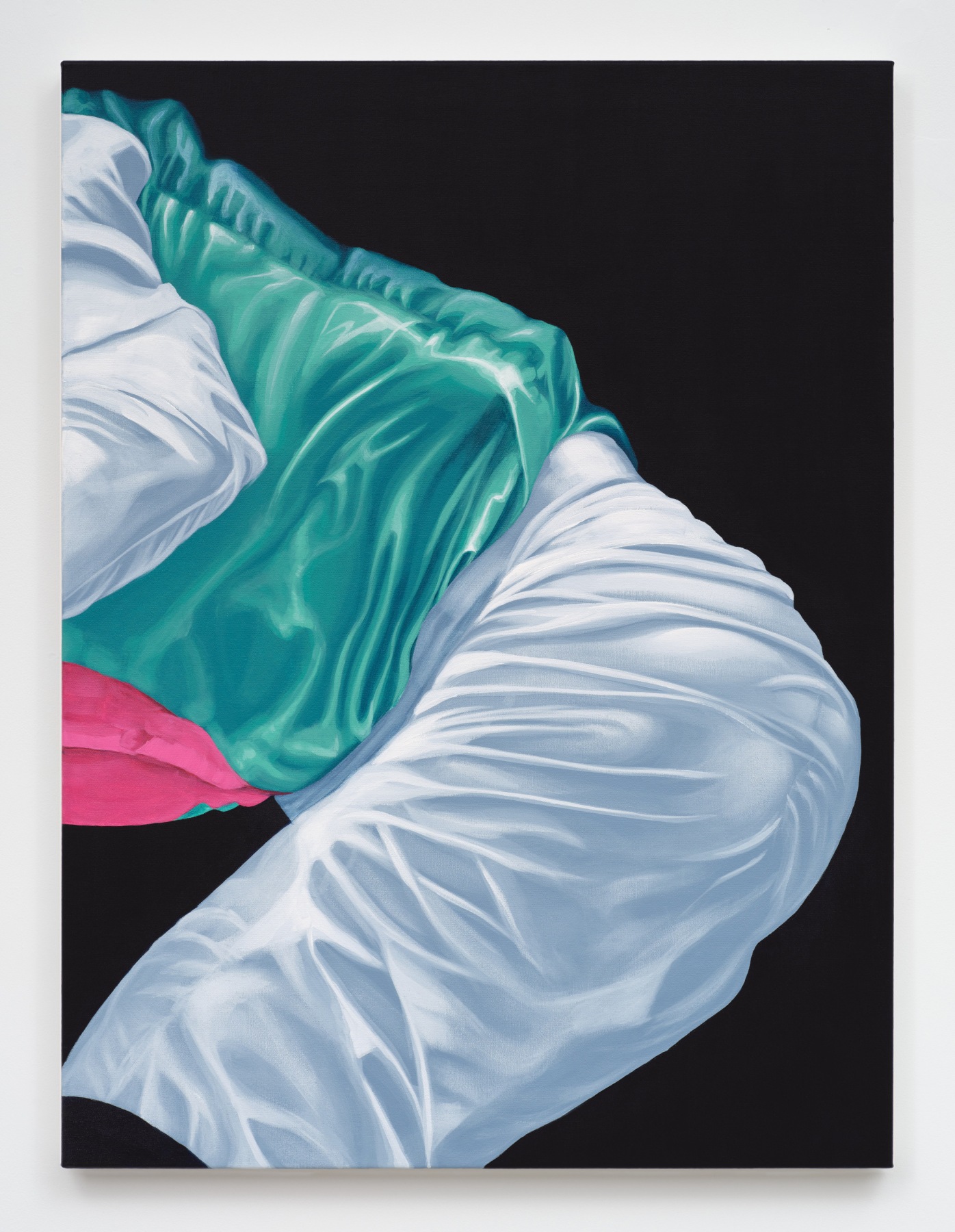 A propulsive, anticipatory sense of movement ripples through High Stakes. Rendered large-scale with the artist's signature meticulousness, tight compositions and rich textures give each painting a quiet charge. Risk/Reward, 2023 nods to Eadweard Muybridge, the 19th century photographer who first documented a galloping horse with all four limbs off the ground. Miska distills the momentary weightlessness of a horse moving at full speed, legs suspended in air, dirt flying.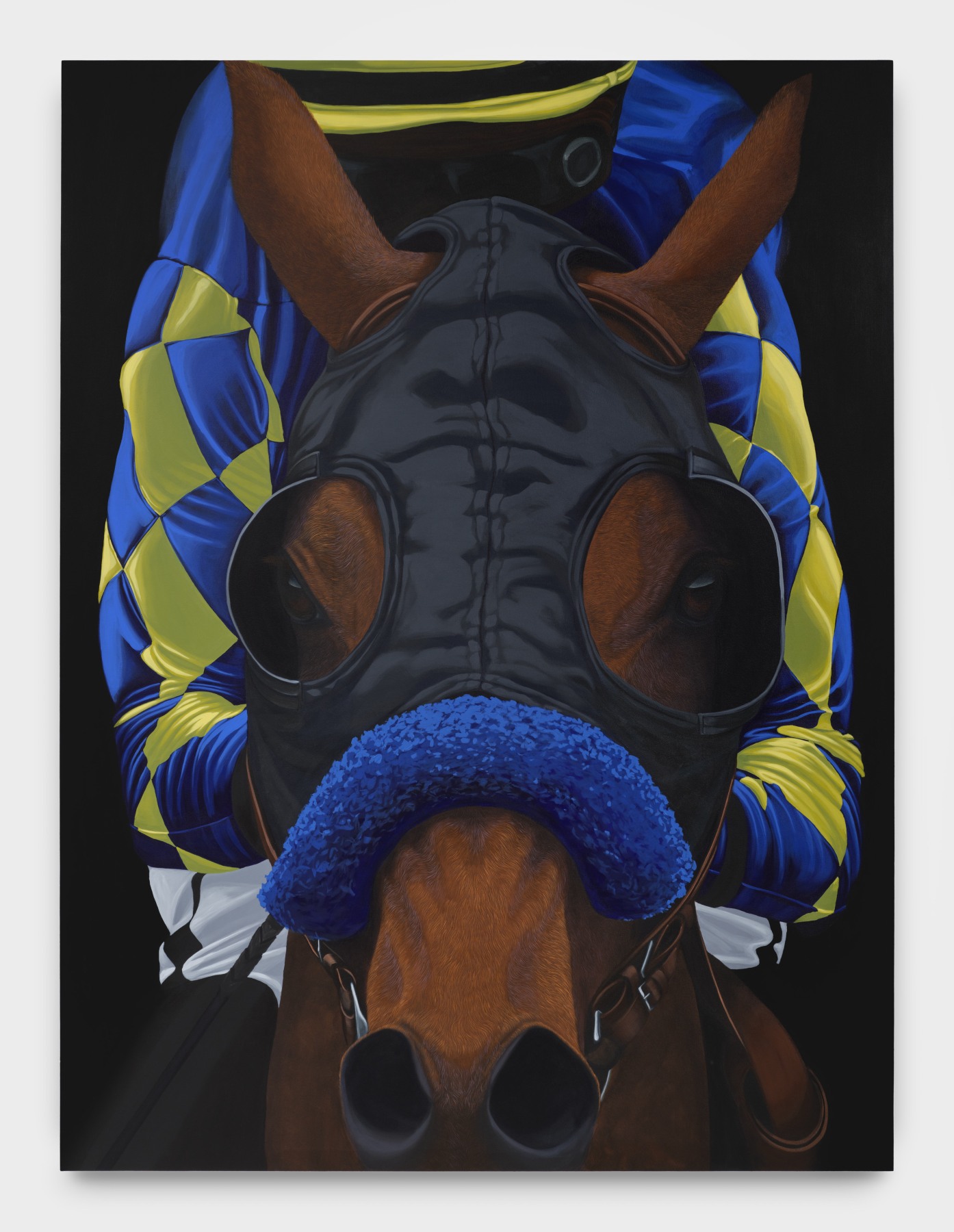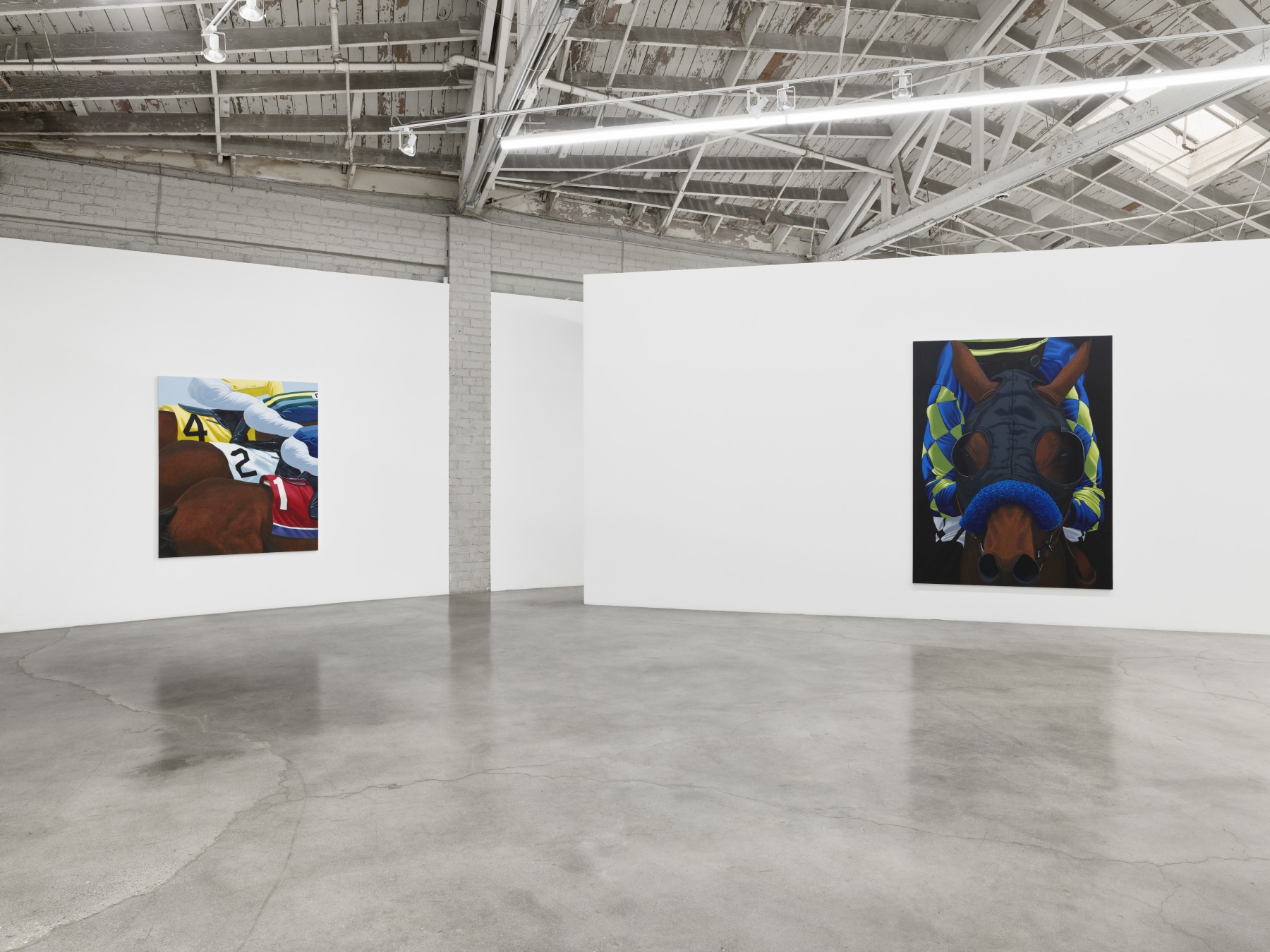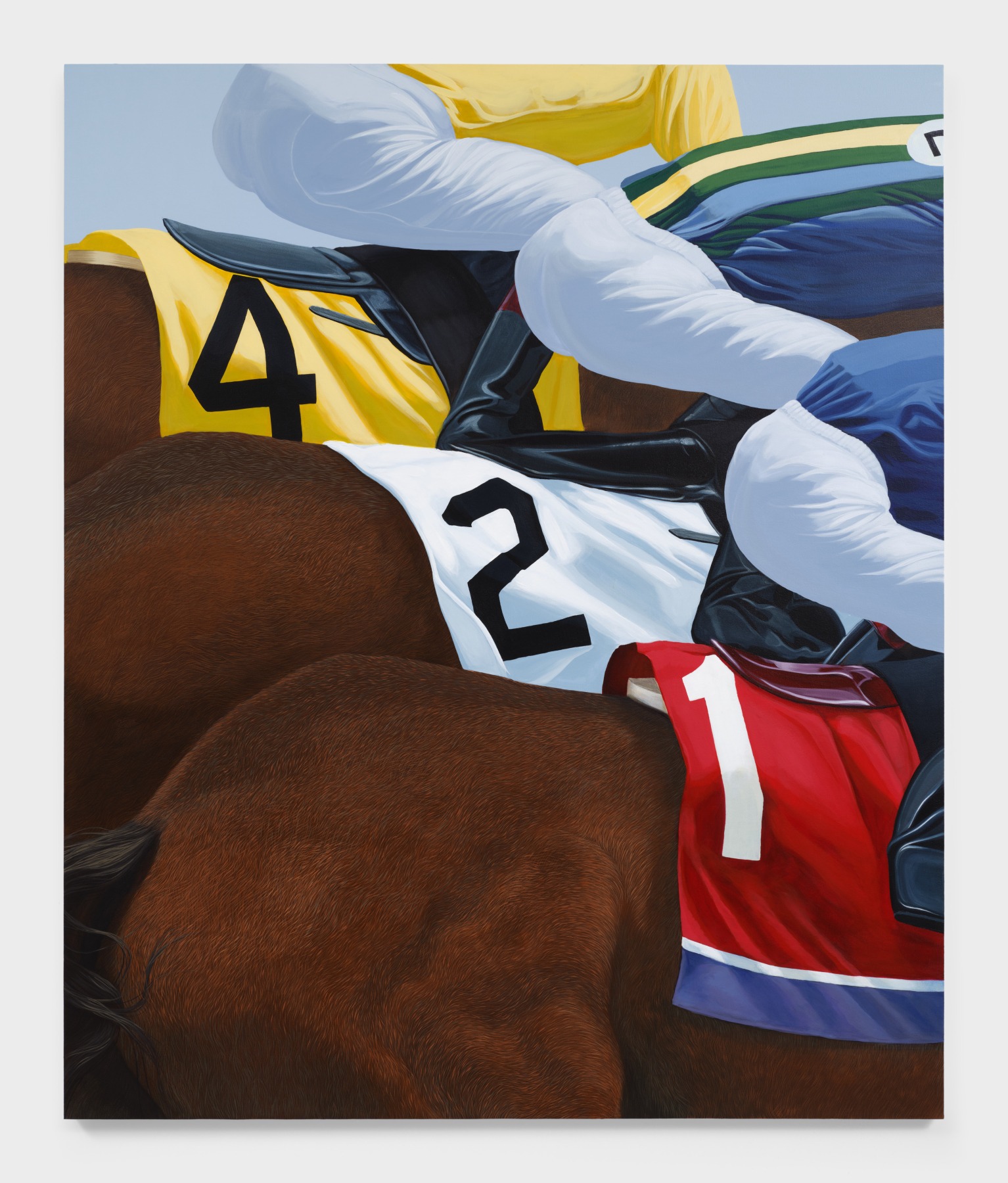 Elsewhere, Miska expands her examination of affluence and stature with a new series depicting jockey silks. These garish garments are coded to represent horse ownership and lineages in the sport, with patterns and colors specific to influential families and individuals. Devoid of any markers of identity, Miska's jockeys become pure signifiers, emblems of concentrated wealth, while the dramatic light cast upon torsos against black backgrounds bolster the cinematic quality of each tableaux.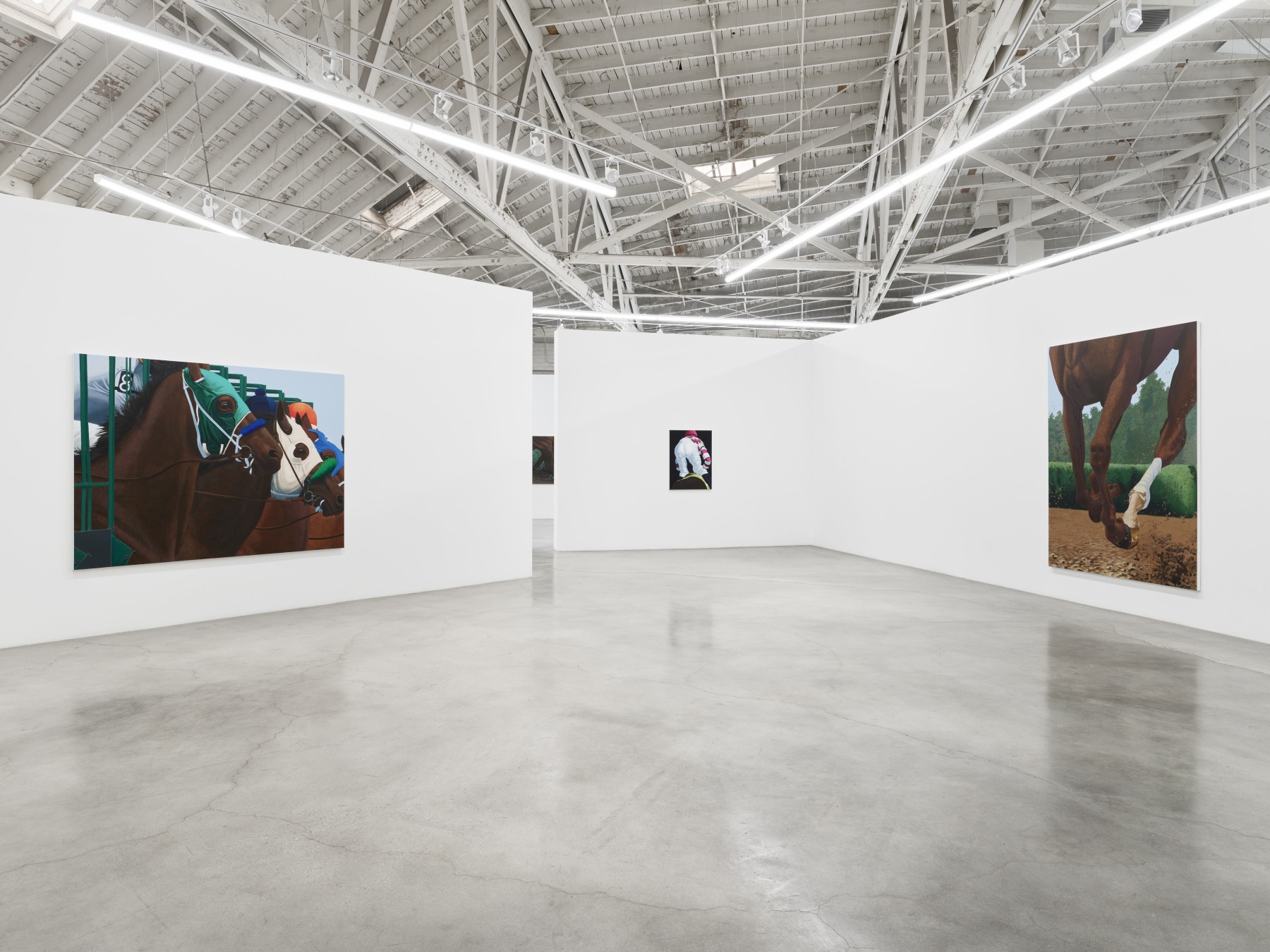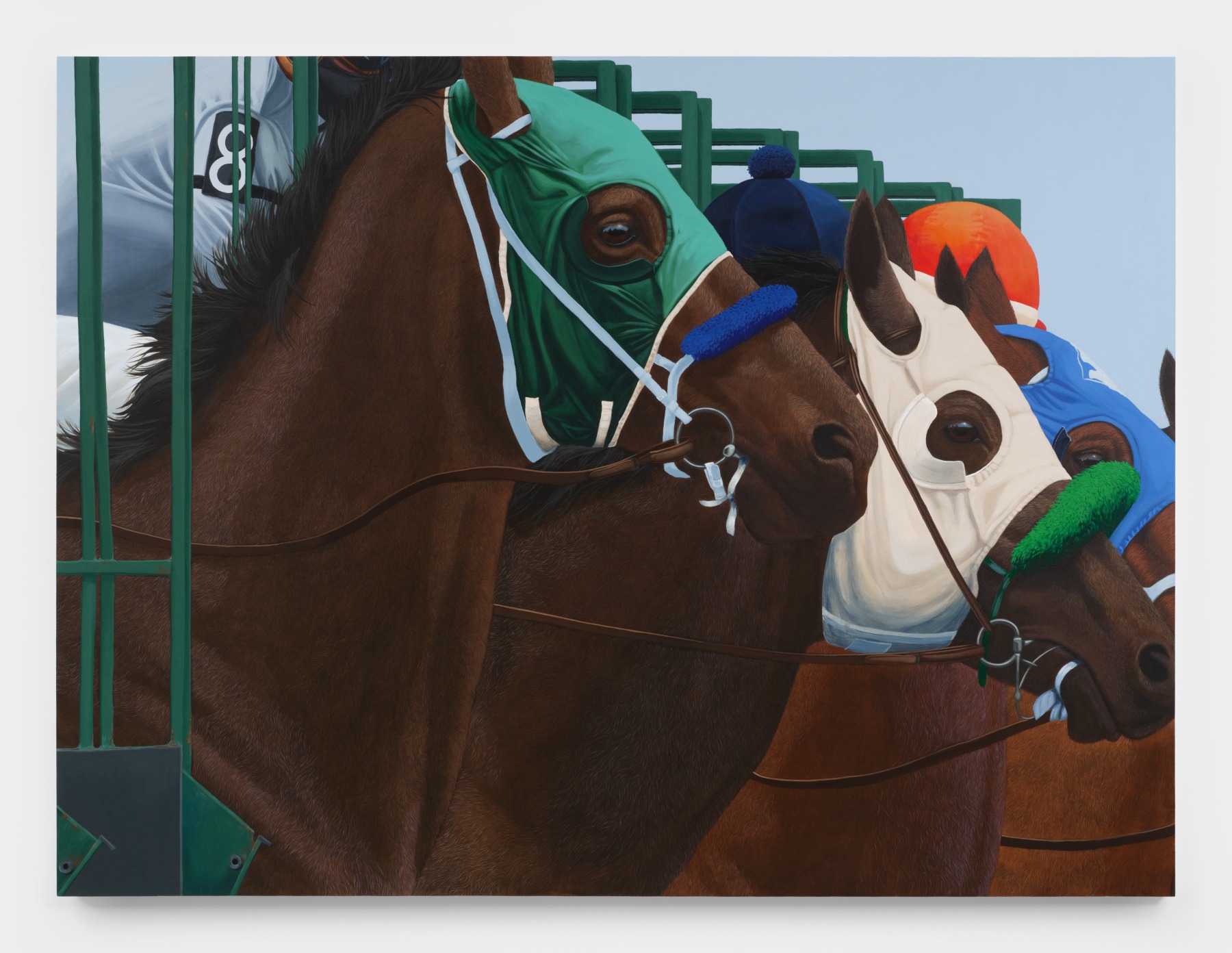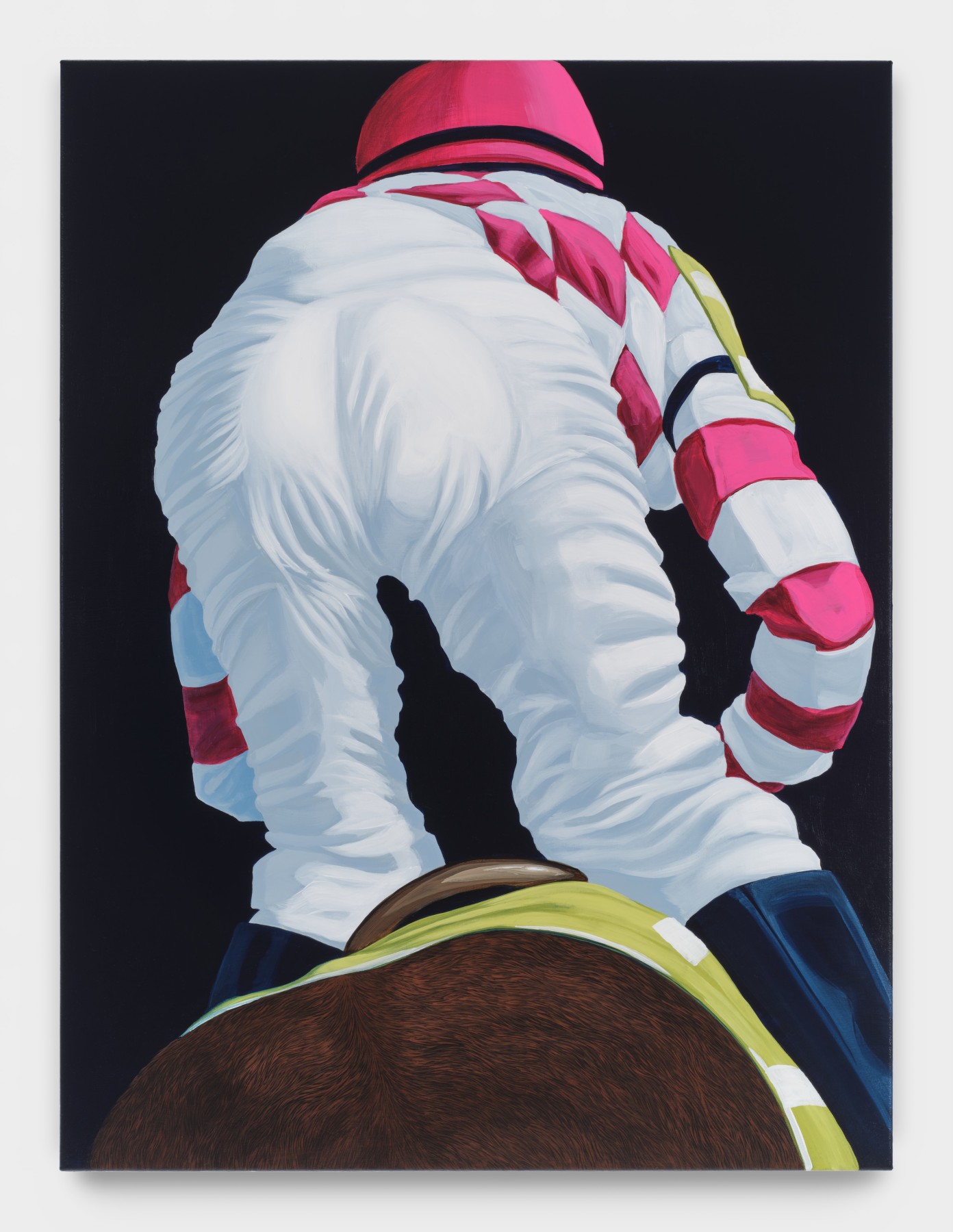 High Stakes is a study in proximity, interrogating how far we'll go in pursuit of something bigger. Miska is here interested in the intoxicating energy of risk, the absurd willingness to lose everything for the possibility of even more. So moves the uneven rhythm of life—some run with their chances, others may never try.
— Jayne Pugh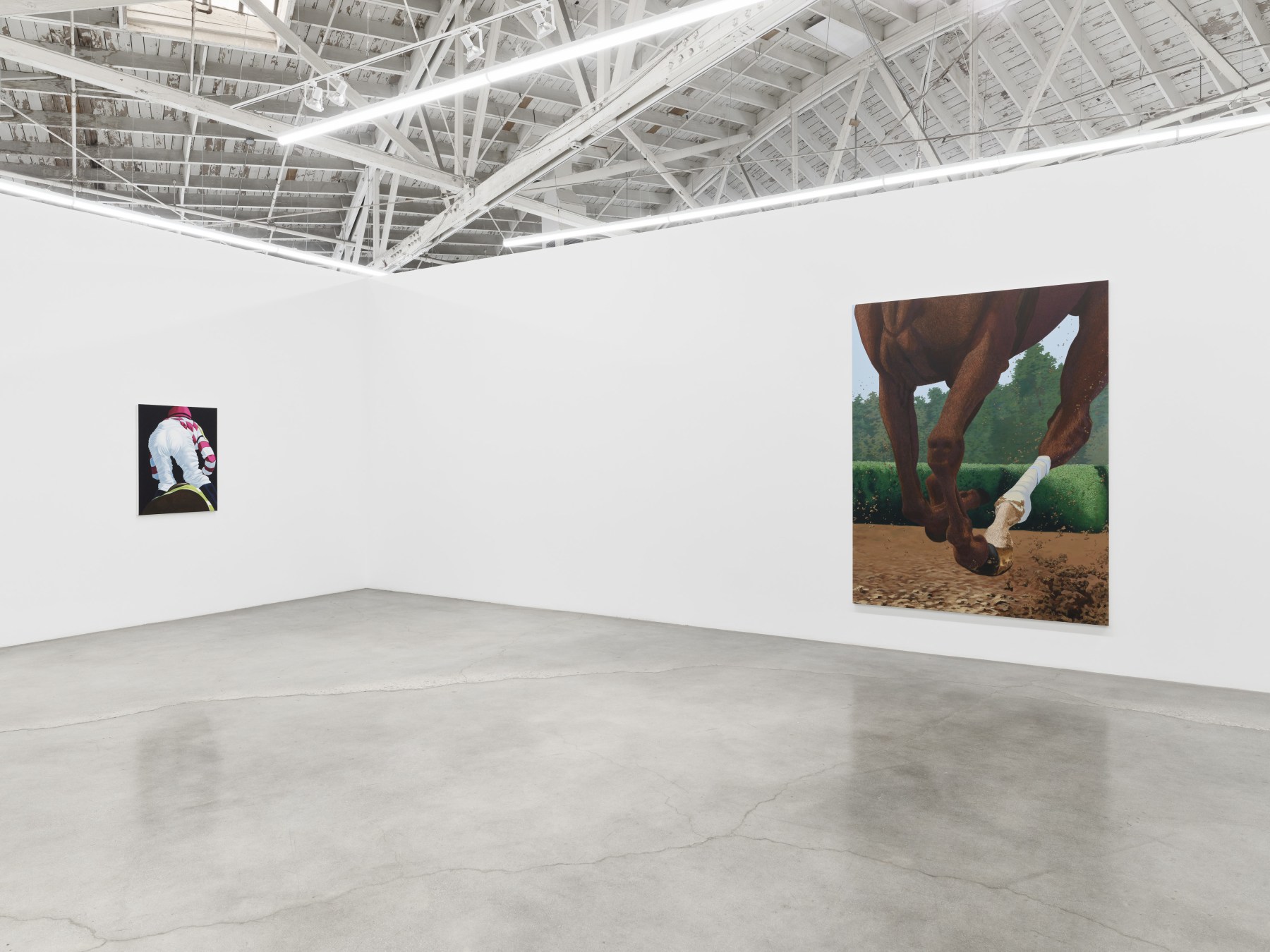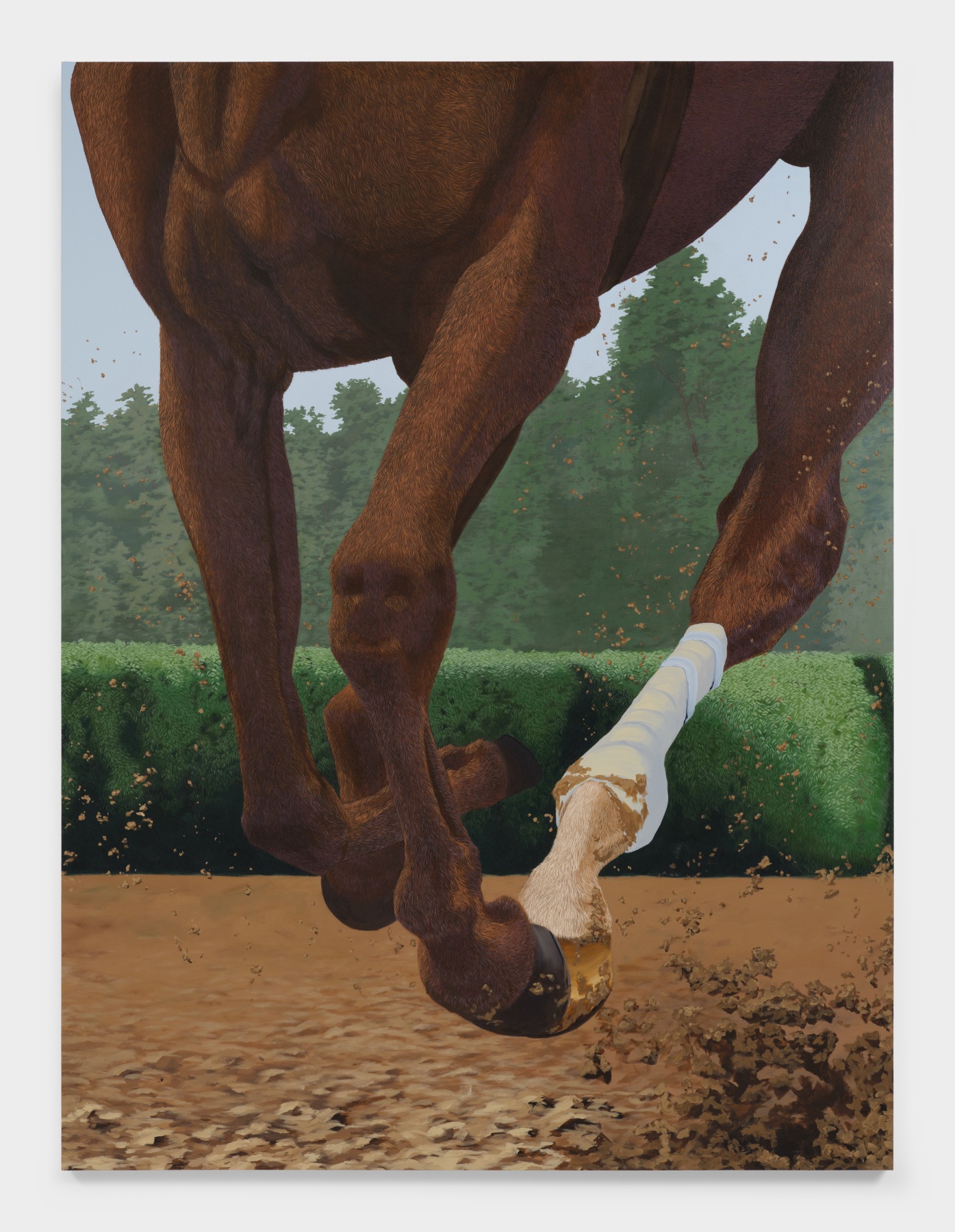 Sarah Miska (b. 1983, Sacramento, CA) received her BFA from Laguna College of Art and Design in 2007 and her MFA from Art Center College of Design in 2014. She has had solo exhibitions at Lyles & King, New York, NY; Friends Indeed Gallery, San Francisco, CA; Night Gallery, Los Angeles, CA; Hernando's Hideaway, Miami, FL; and griff's, Milwaukee, WI. Miska's work has been featured in group shows at Praz-Delavallade, Los Angeles, CA; Spazio Amanita, Los Angeles, CA; Below Grand, New York, NY; Dread Lounge, Los Angeles, CA; Super Dutchess, New York, NY; and Wilding Cran Gallery, Los Angeles, CA, among others. She is a 2022 subject of "In the Studio," W Magazine's culture series. Her work belongs in the permanent collections of the Institute for Contemporary Art, Miami, FL and Long Museum, Shanghai, China. Miska lives and works in Los Angeles, CA.
Artwork images courtesy of the artist and Night Gallery, Los Angeles. Photos: Nik Massey. Installation images: Marten Elder.