Night Gallery is excited to partner with Sexy Beast to host a silent auction to benefit Planned Parenthood Los Angeles (PPLA). This silent auction is part of the Sexy Beast 2022 Kickoff taking place on Saturday, July 30th at Night Gallery from 5-8pm.
Sexy Beast is a benefit to raise essential funds for Planned Parenthood Los Angeles (PPLA). Led by a team of key individuals in the arts and entertainment, this coalition brings together the skills and experience of Los Angeles' creative communities in support of reproductive rights and accessible healthcare. The Sexy Beast 2022 Kickoff will be hosted by comedian and writer Christina Catherine Martinez and will include a silent auction, a special performance by Purity Ring, a DJ set by New Chance, and comedy sets by Carmen Christopher, Girl God, and Sandy Honig. Notably, Andrea Marie Breiling is the featured artist of Sexy Beast 2022, and her artwork, Crossing for a Golden Blanket, will be an essential contribution to overall fundraising efforts.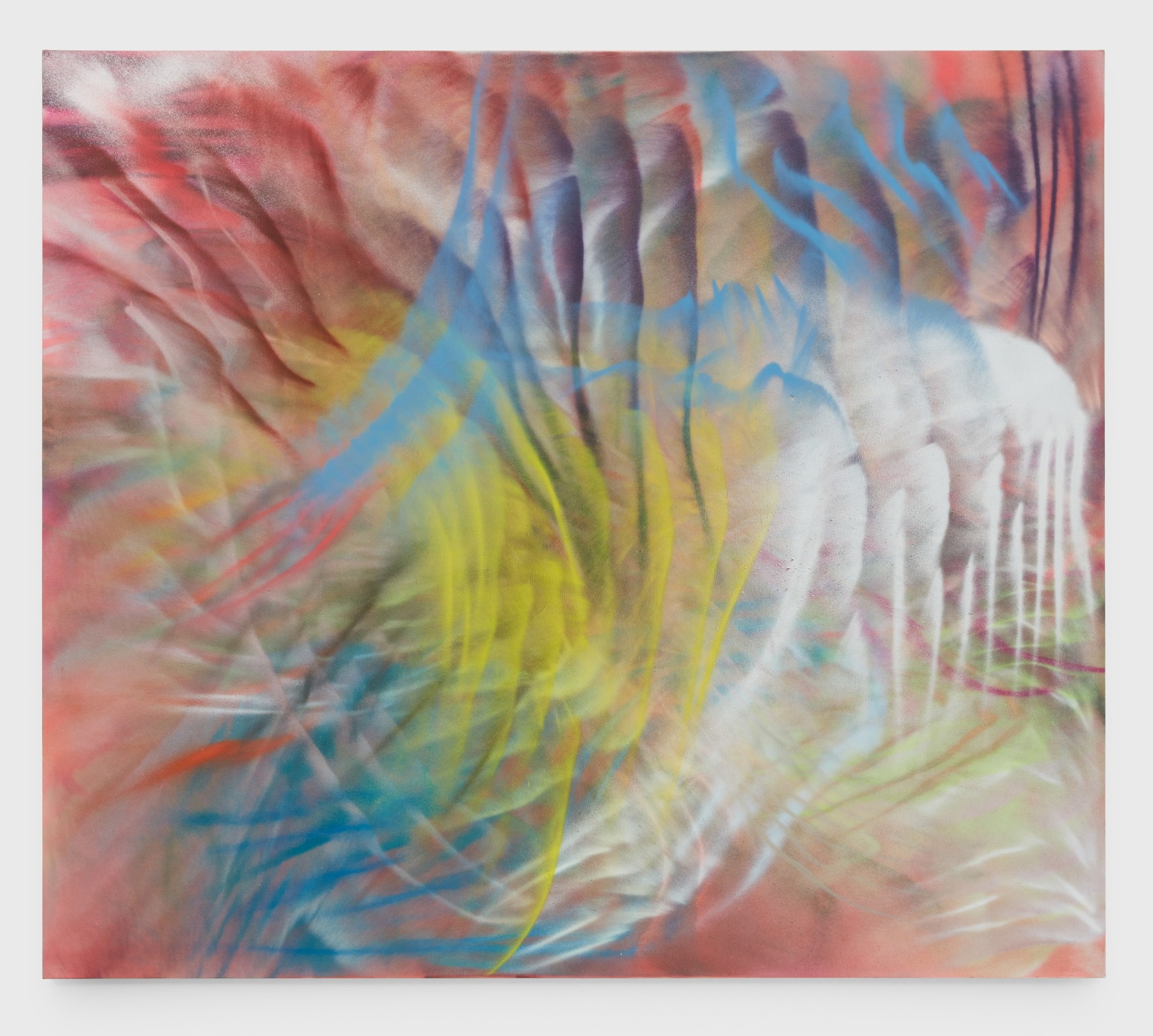 To find out information about the starting bid for any of the silent auction baskets, please use the Inquire button. A representative will reply to confirm bid placement. Access to the OVR preview will close at 5pm on Saturday, July 30. After this time, bids will be accepted in-person at the Sexy Beast Kickoff until 7:45pm.
100% of proceeds from ticket sales and the silent auction will be donated to PPLA.
Thank you for your support!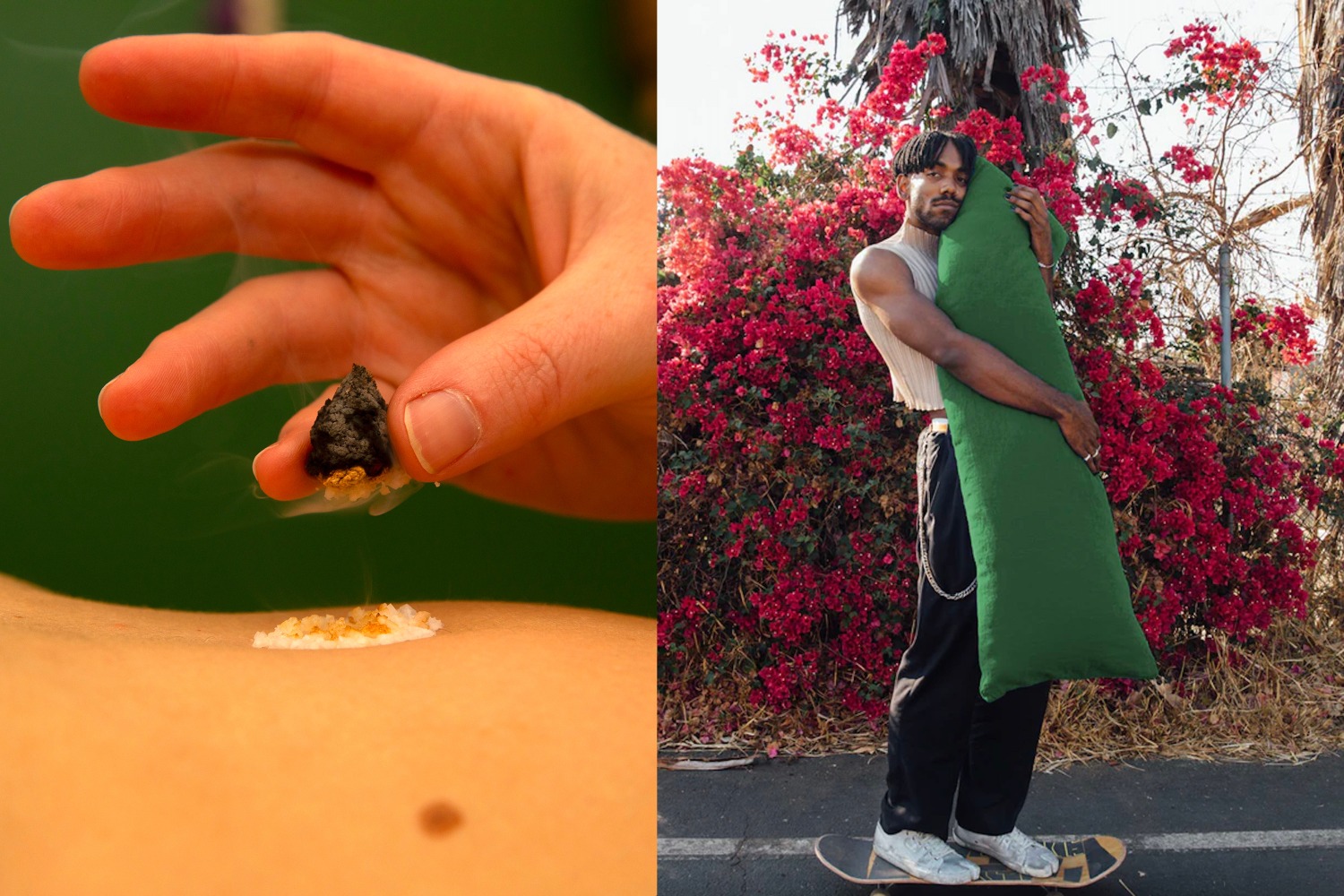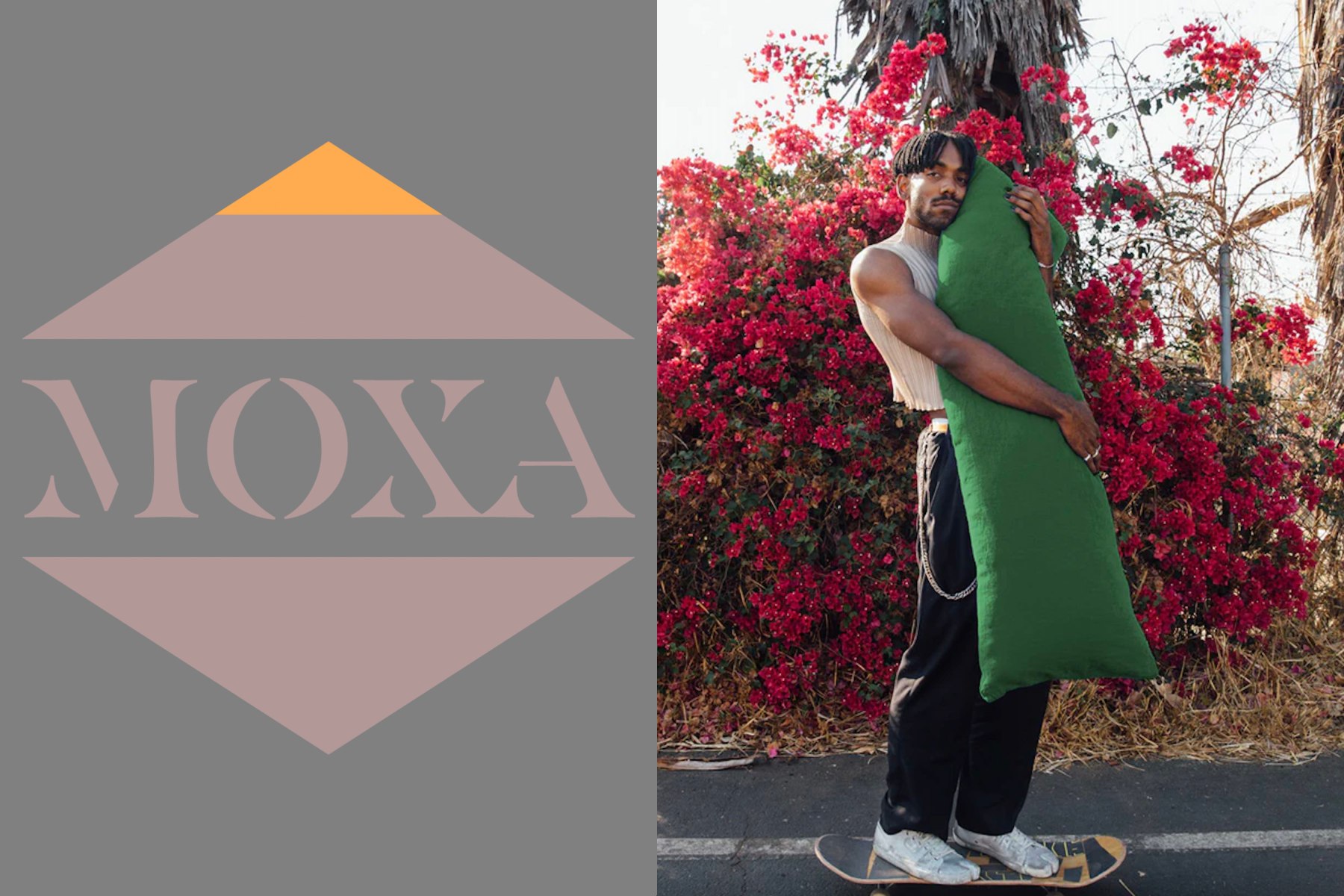 BASKET 1
Includes three services from Moxa: one Five Elements Intake session to identify the root causes of imbalance, two Fire Cupping sessions, and one cryo-toning or slimming session.
Suay is a Los Angeles-based, 100% vertical sewing and production shop founded in 2017 by CEO and Lead Designer, Lindsay Rose Medoff. Suay's highly breathable, environmentally sustainable body pillow and throw blanket are sure to keep you cozy.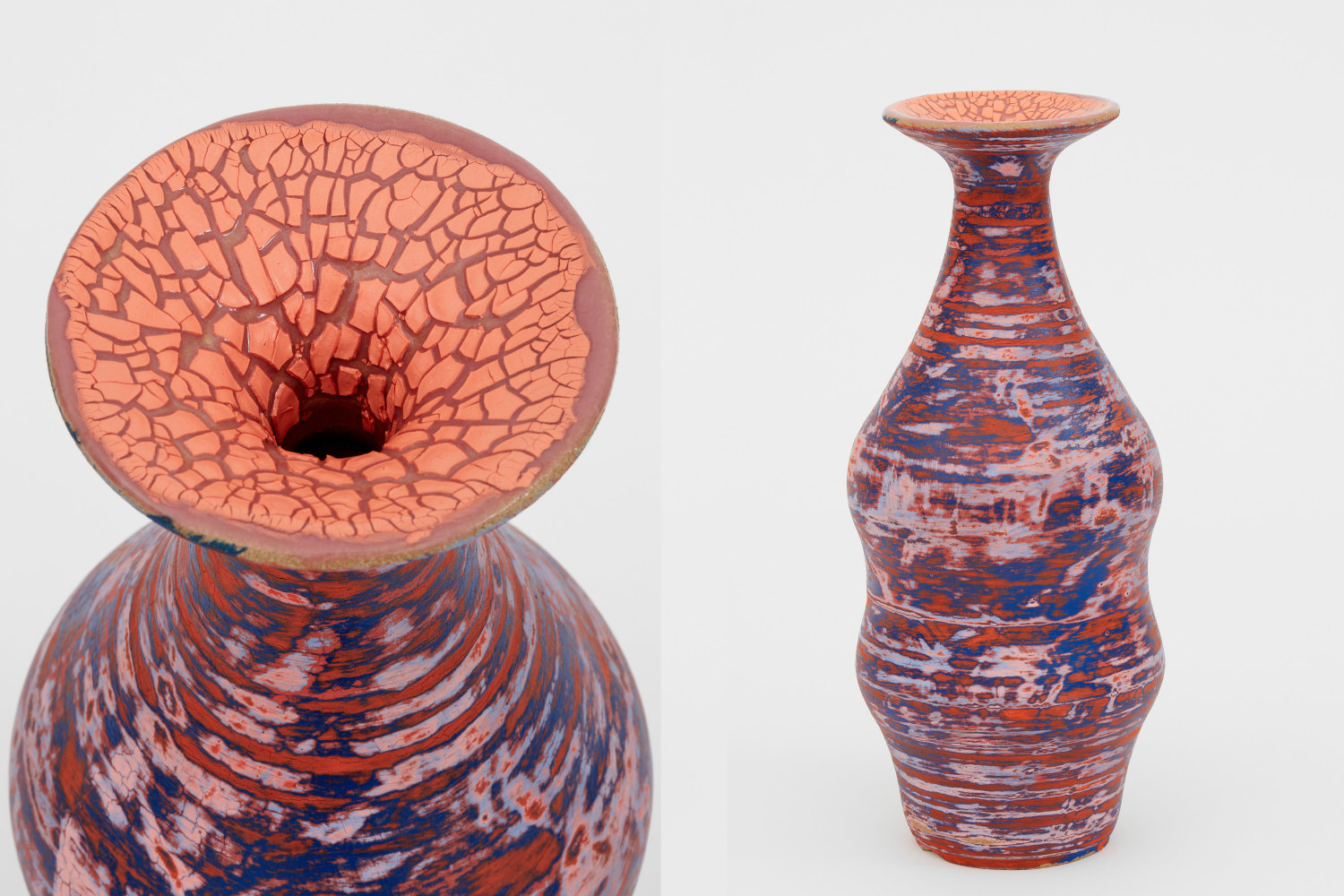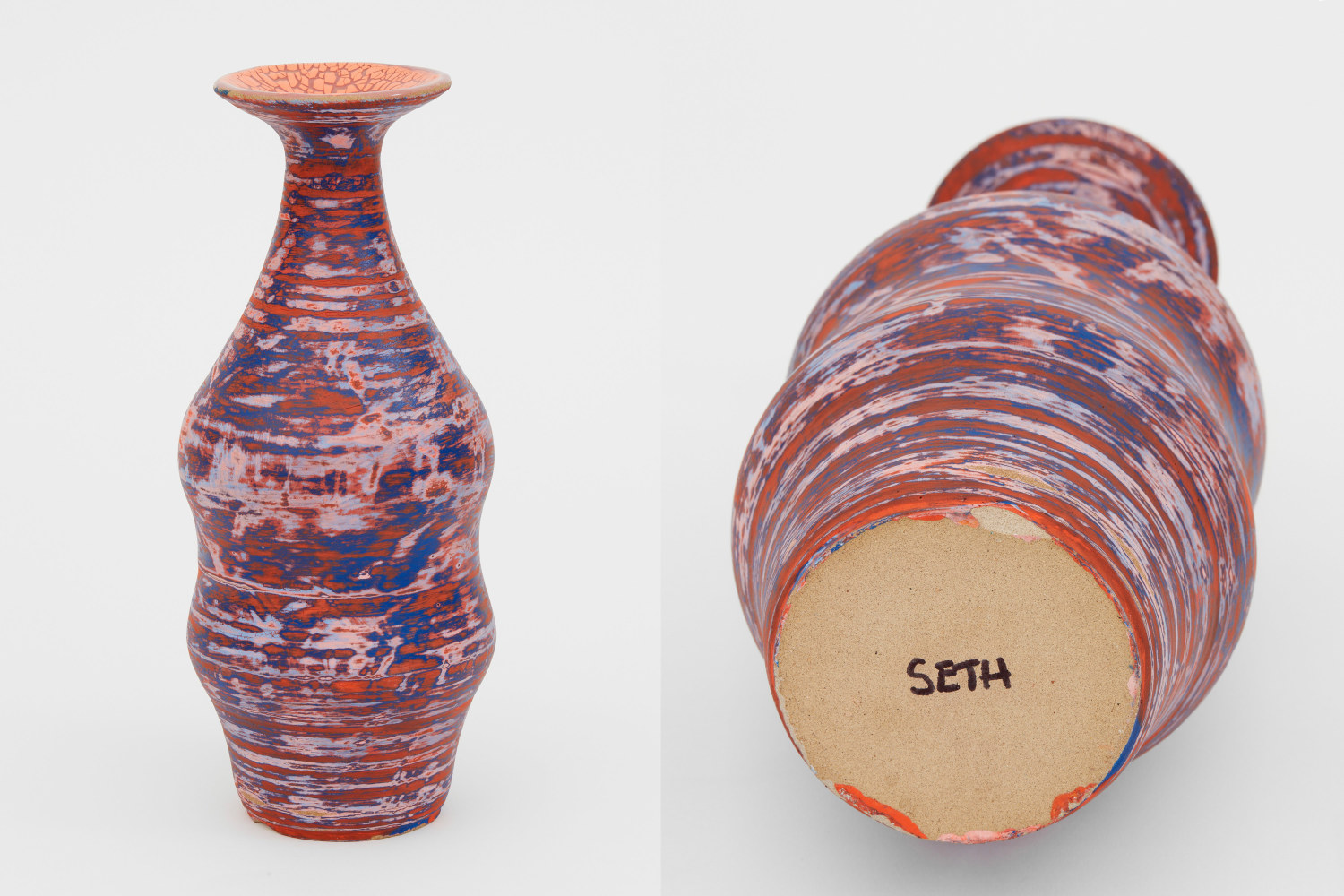 BASKET 2
A one-of-a-kind ceramic vessel by beloved comedian, actor, filmmaker, and potter, Seth Rogen. Rogen's passion for ceramics grew during the pandemic, building colorful vases, soap dispensers, and ashtrays from his garage studio. This is a rare opportunity to own a Seth Rogen original!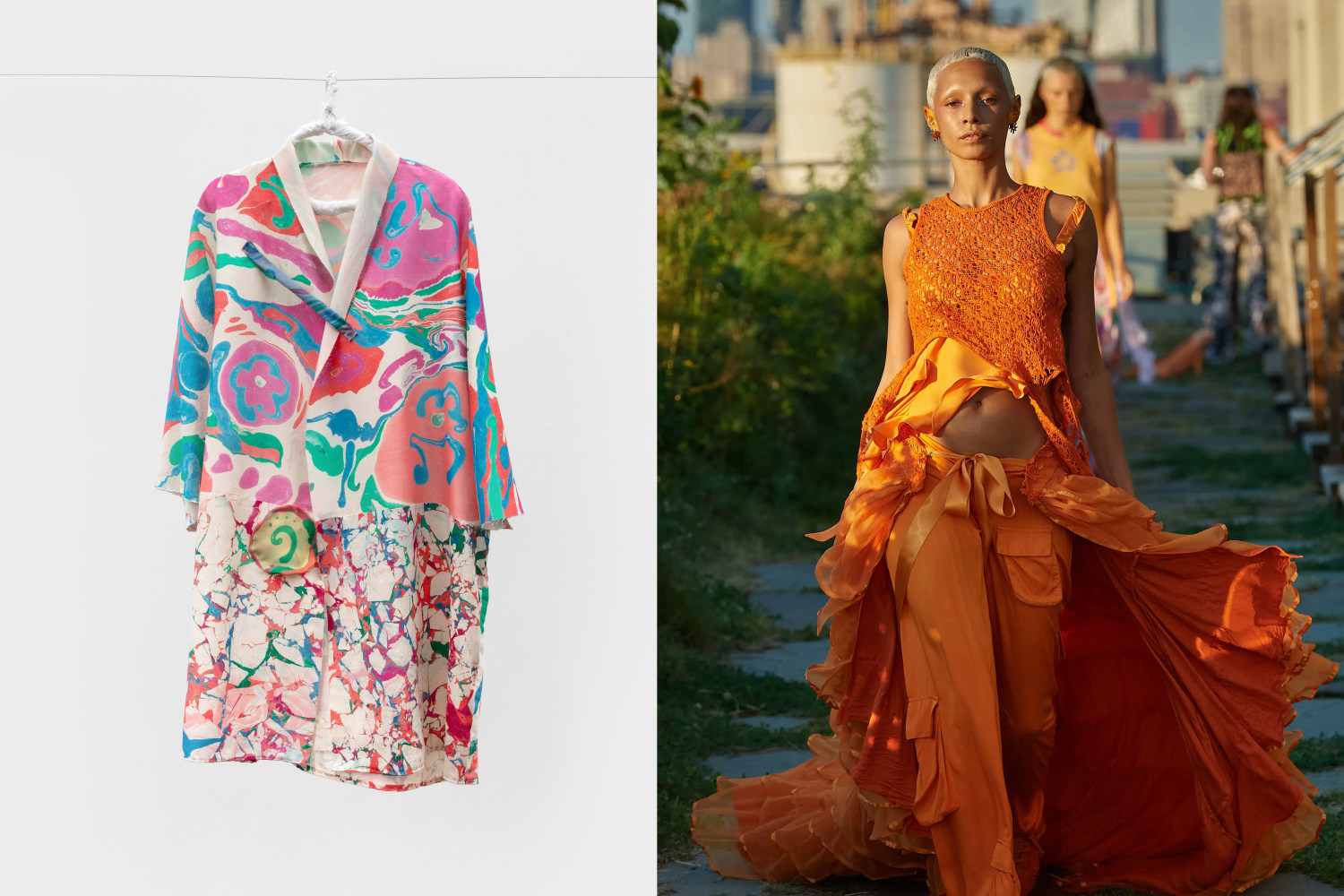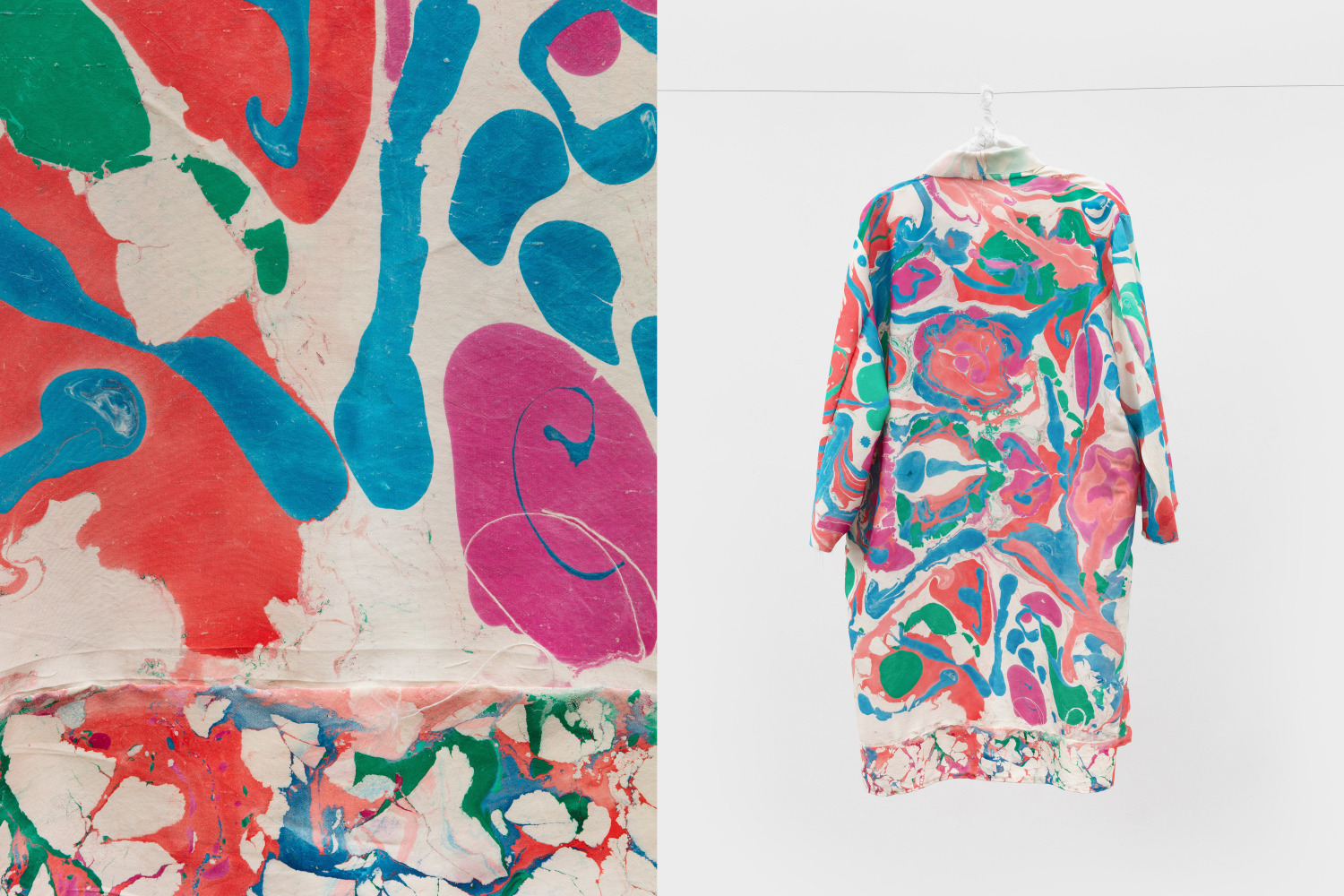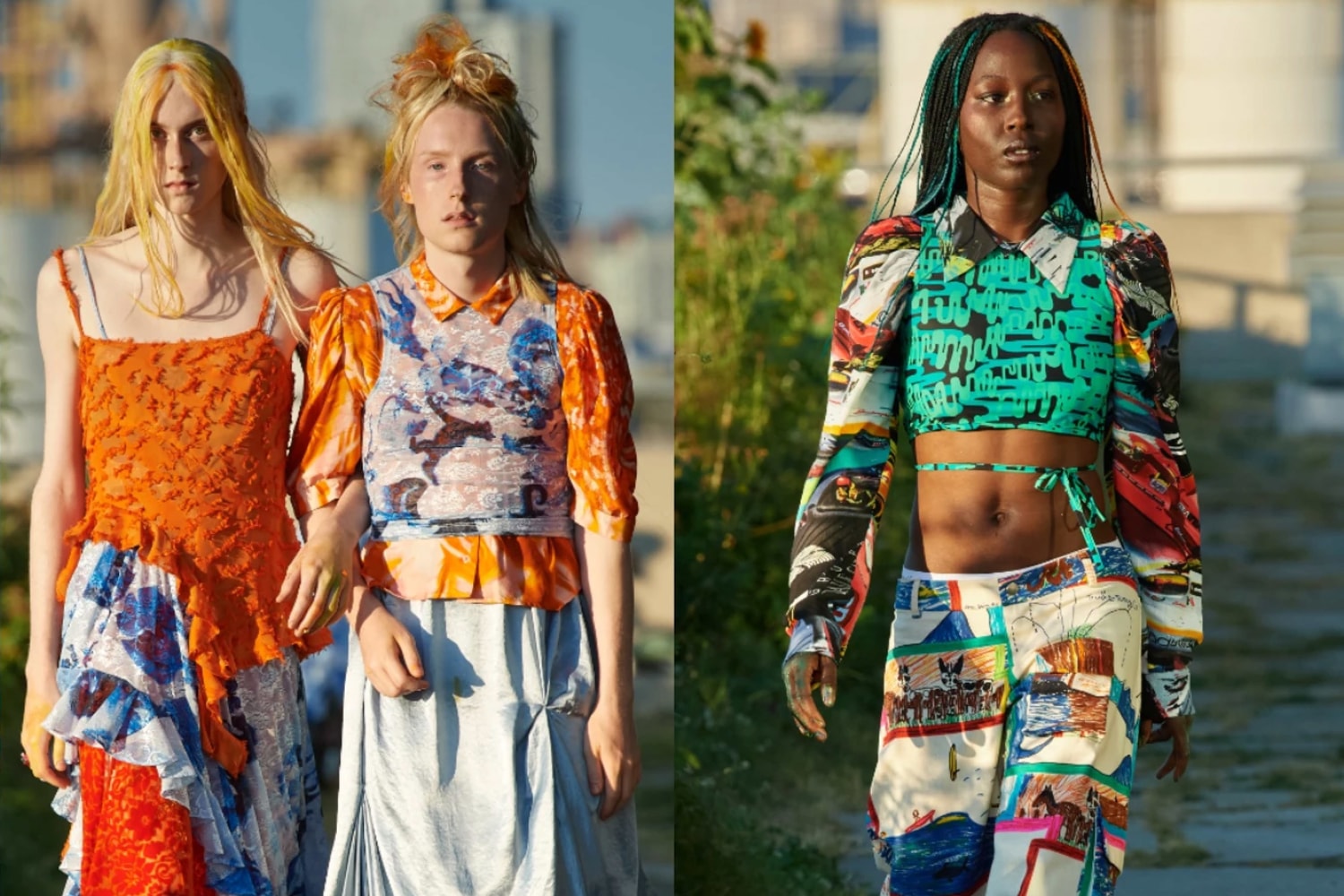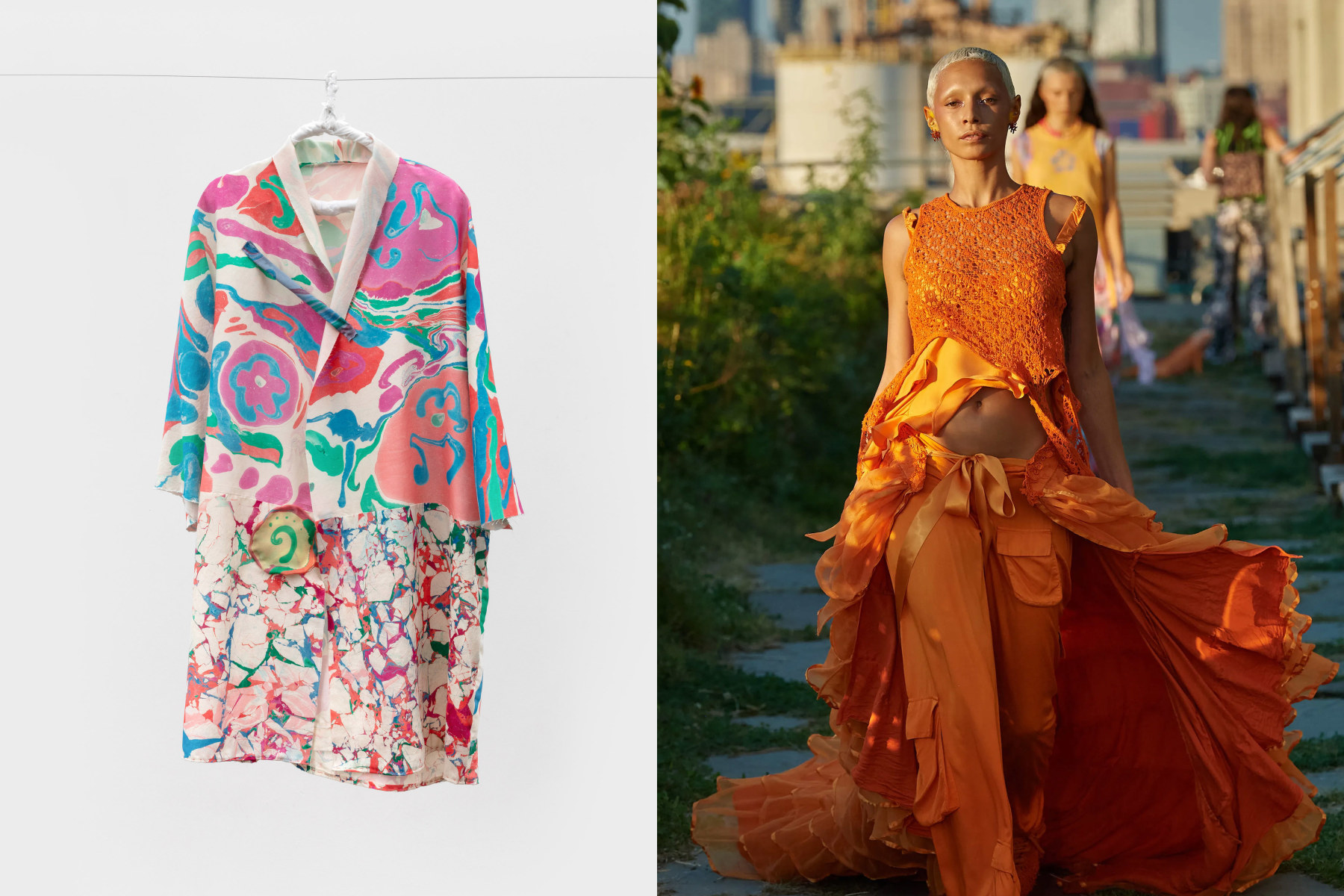 BASKET 3
Stand out in this one-of-a-kind garment from Anna Rosen's fashion line Prototypes for Now. The "Walking Coat" is one hundred percent silk and has been hand-marbled by Rosen in a custom design. Wearable art!
Get a front row view of Collina Strada's September 9th runway show in New York! One of the most exciting young designers on the planet, Collina Strada is known for its exuberant embrace of color and print, as well as an authentic commitment to a genuine expression of identity(ies), sustainability and local production.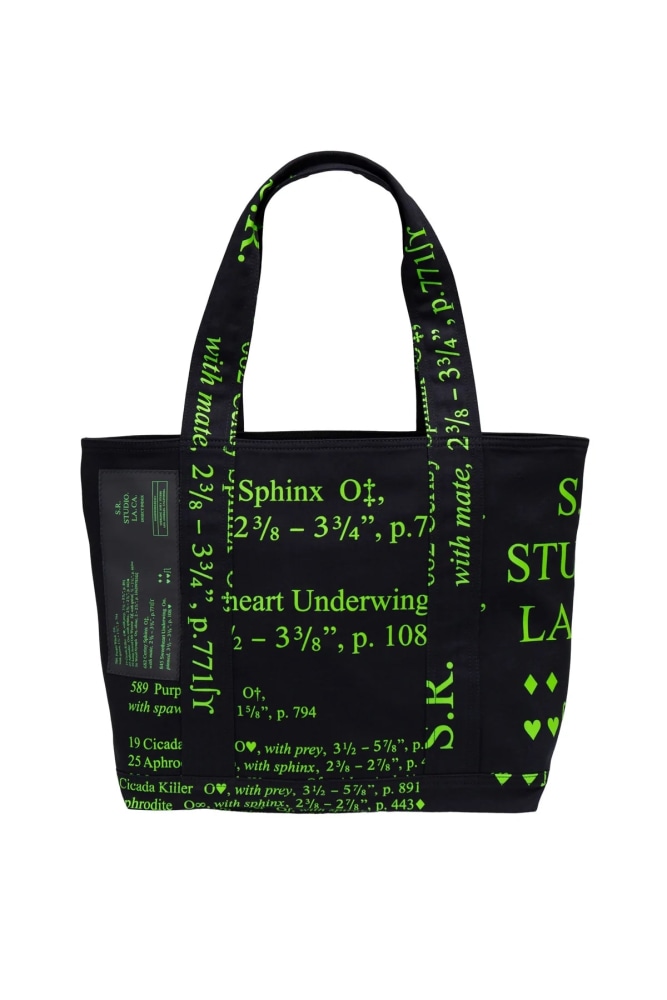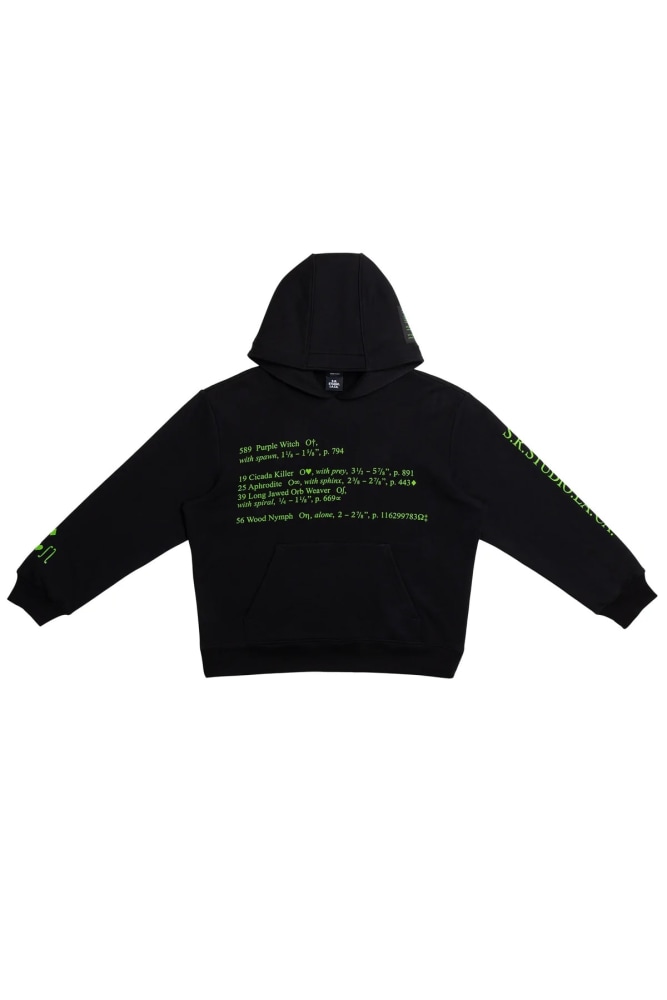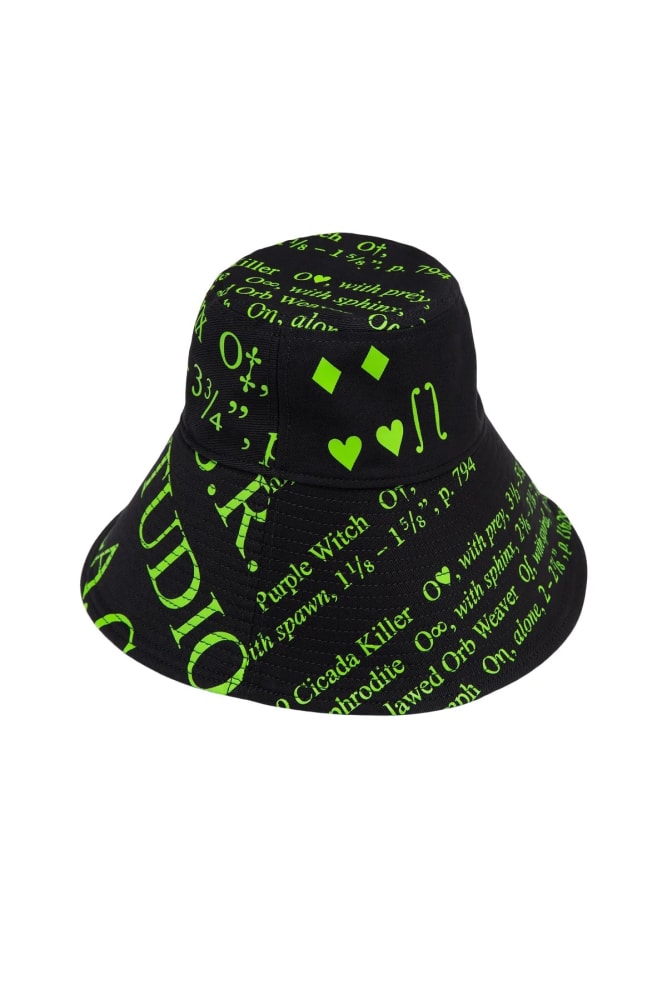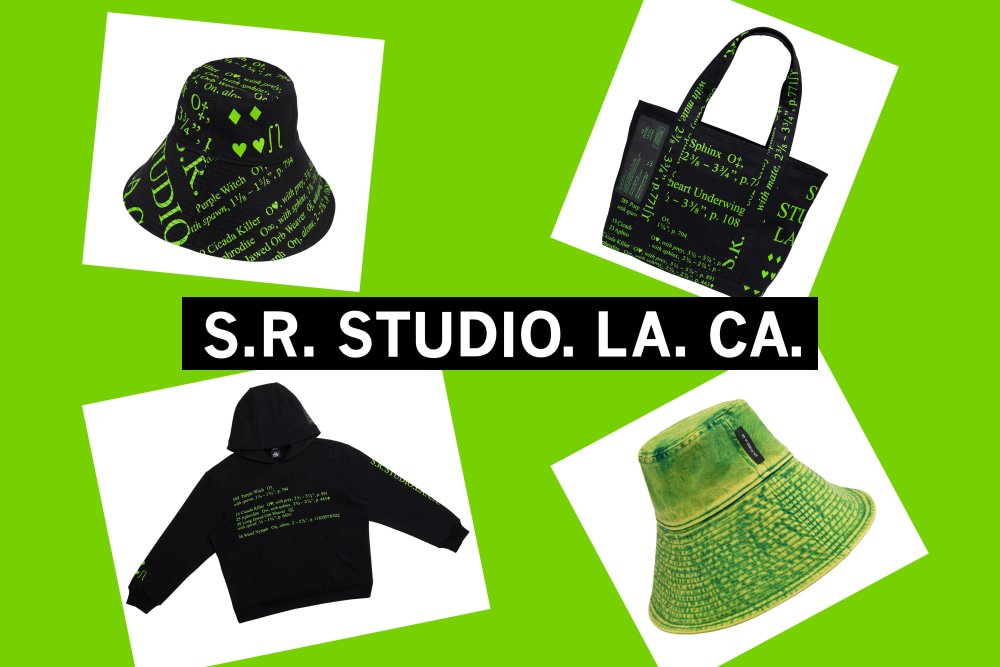 BASKET 4
Three pieces from INSECT INDEX, the latest capsules collection from contemporary artist Sterling Ruby's S.R. STUDIO. LA. CA. For INSECT INDEX, Sterling Ruby was inspired by the world of insects and arachnids. The new collection invents a range of graphic fictional representations of insect species by fusing text from animal taxonomies with captions from biological diagrams. Includes a bucket hat, a tote bag, and a sweatshirt!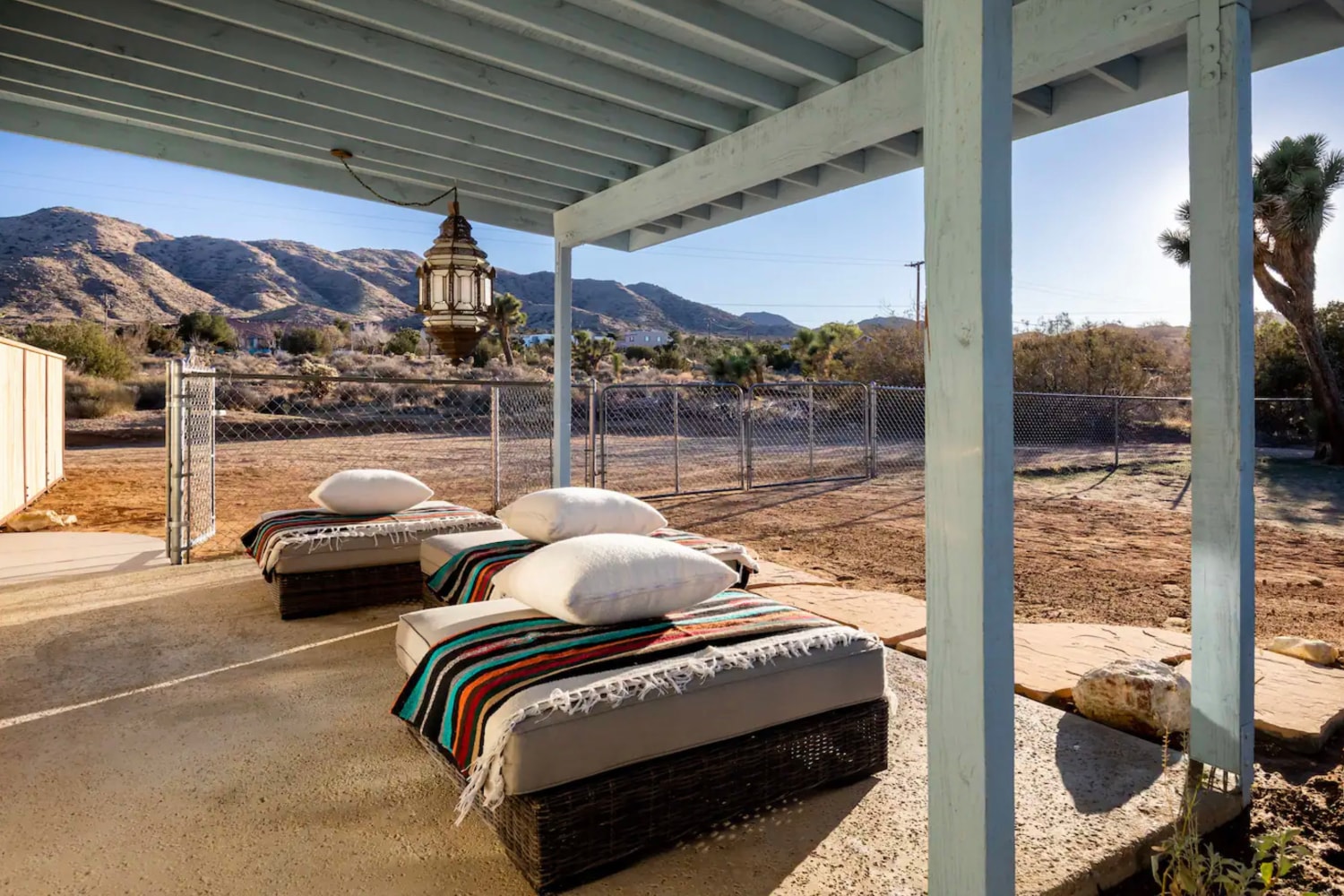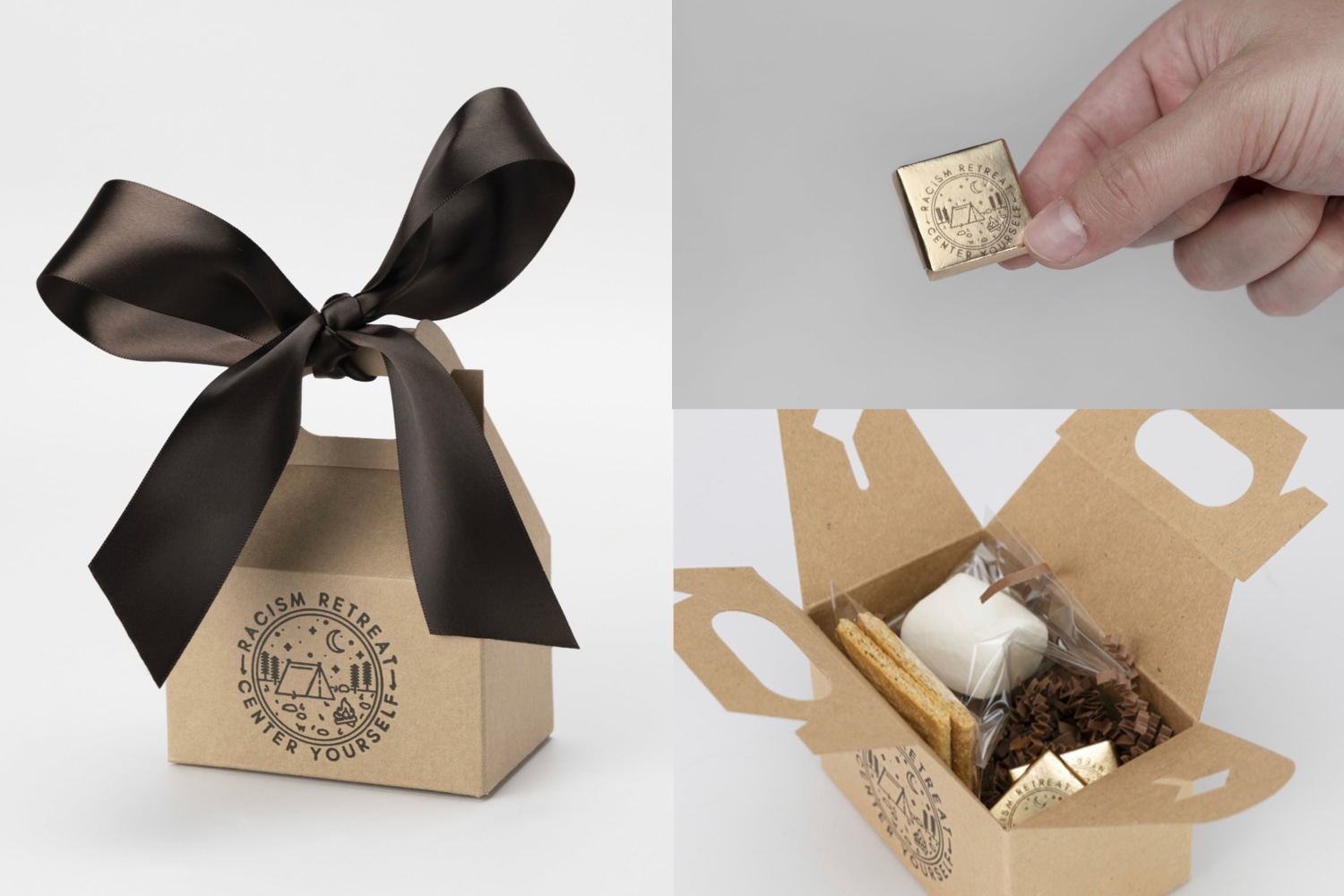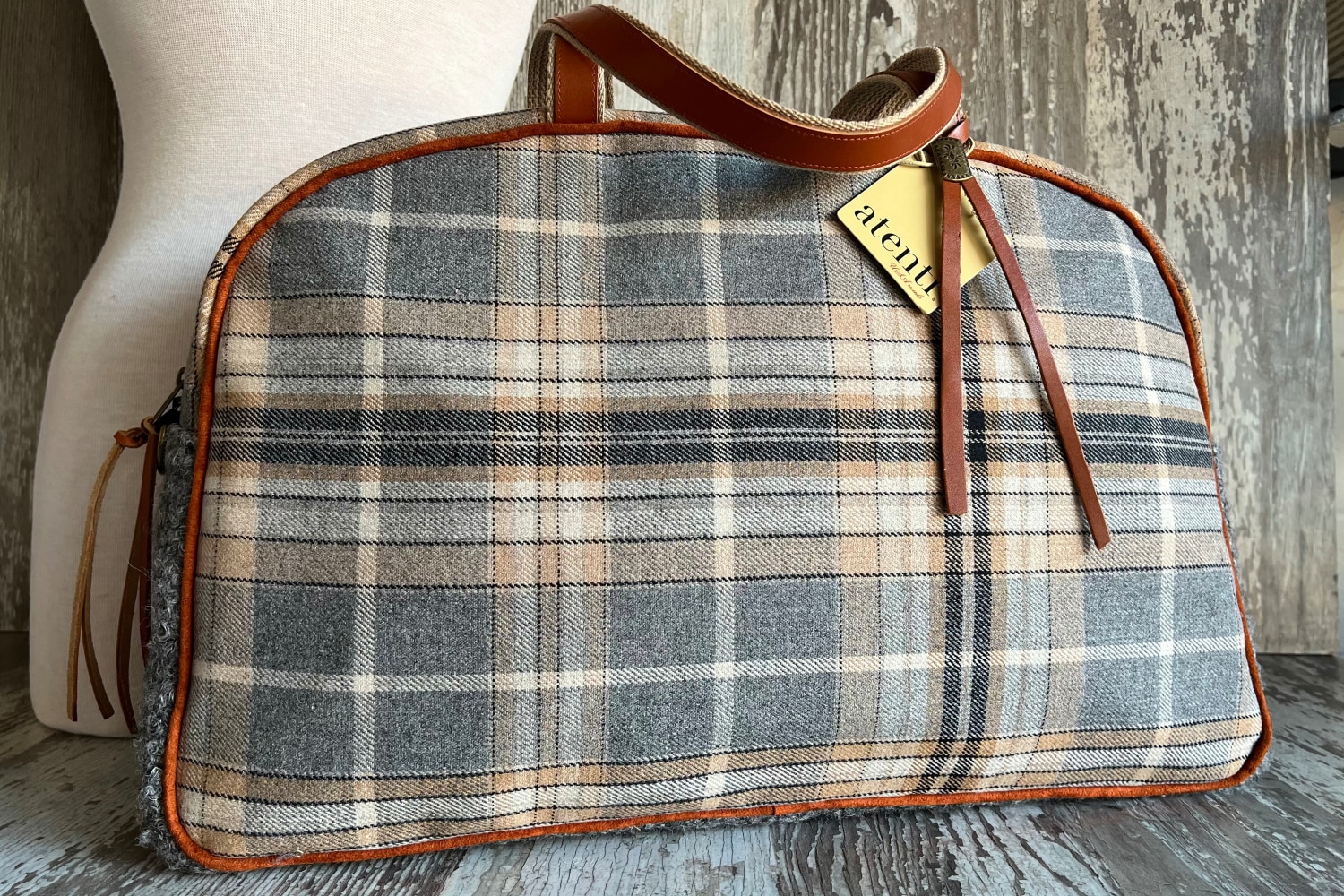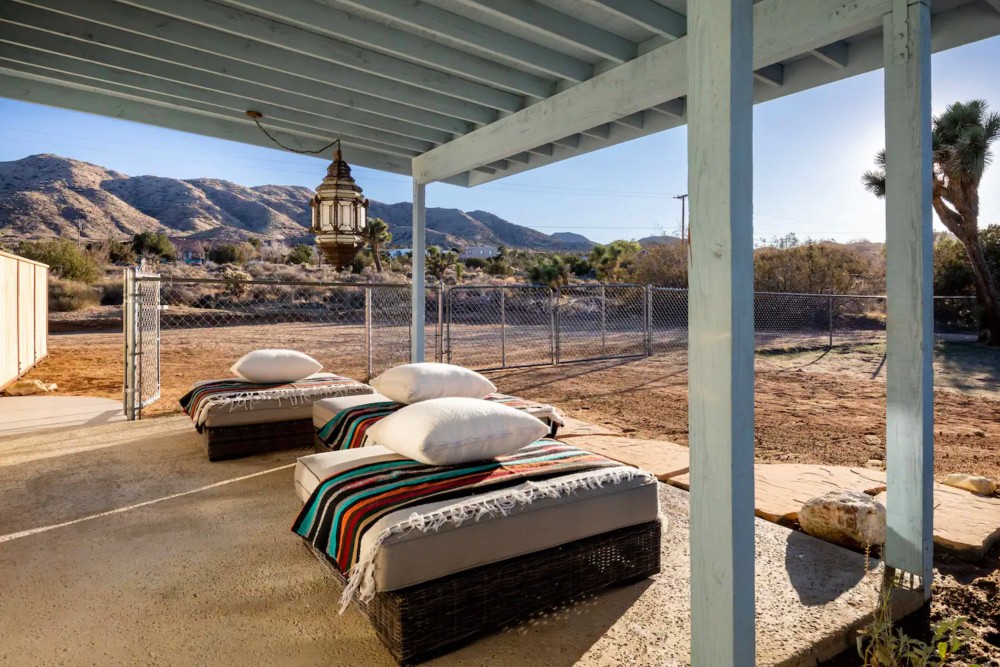 BASKET 5
Relax and recharge at artist Andrea Bowers' post modern ranch house in Yucca Valley. Sit in the hot tub, sip wine, and marvel at the starry nights surrounded by beautiful contemporary art and breaktaking views of the mountains! More details here.
Divya Mehra is a multimedia artist known for works that push the boundaries of institutional critique and address the dynamics of contemporary racism. Her limited edition Bravery Kits take aim at liberal malaise with a wry satirical tone.
This handcrafted overnight bag from Atenti features comfortable double 24" straps, a 28" zippered opening, and a water resistant lining. Inside are a zippered pocket and a divided pocket with a cell phone slot to keep you organized!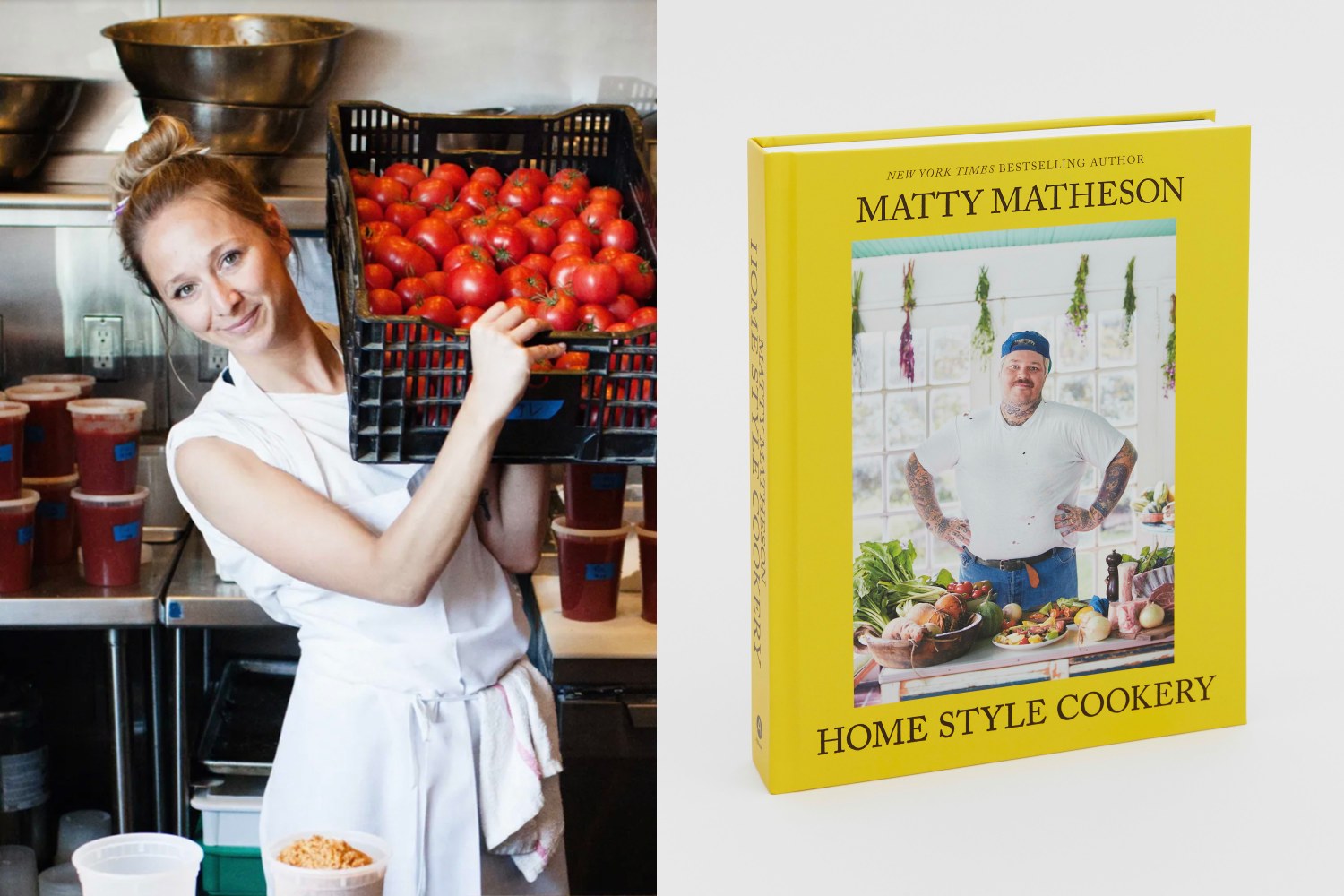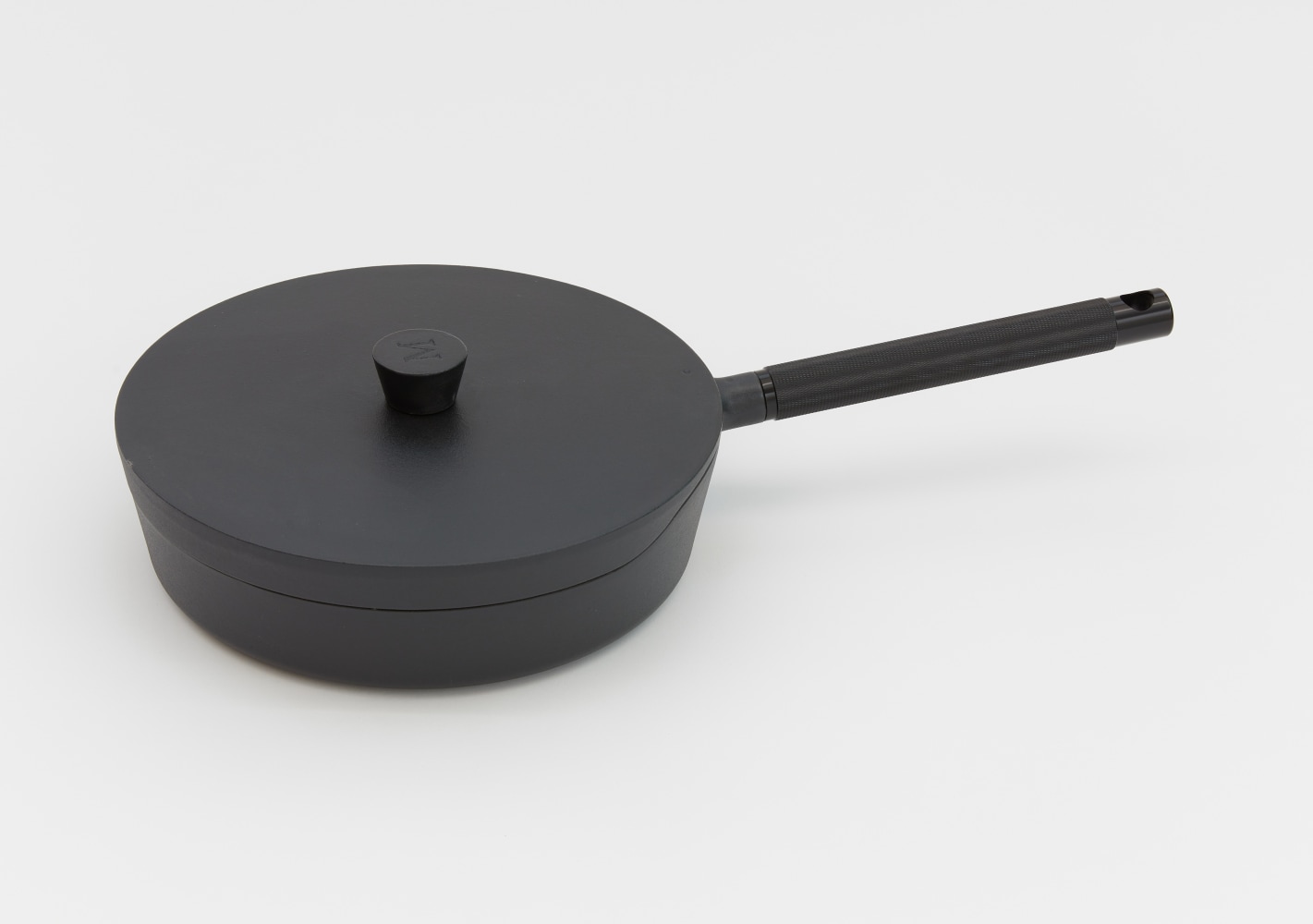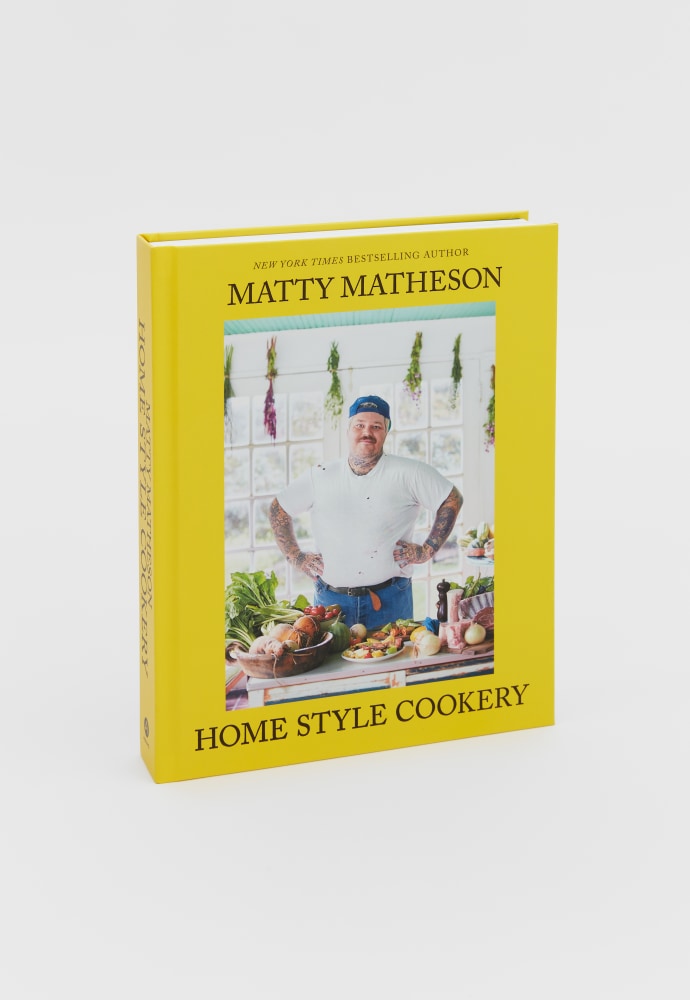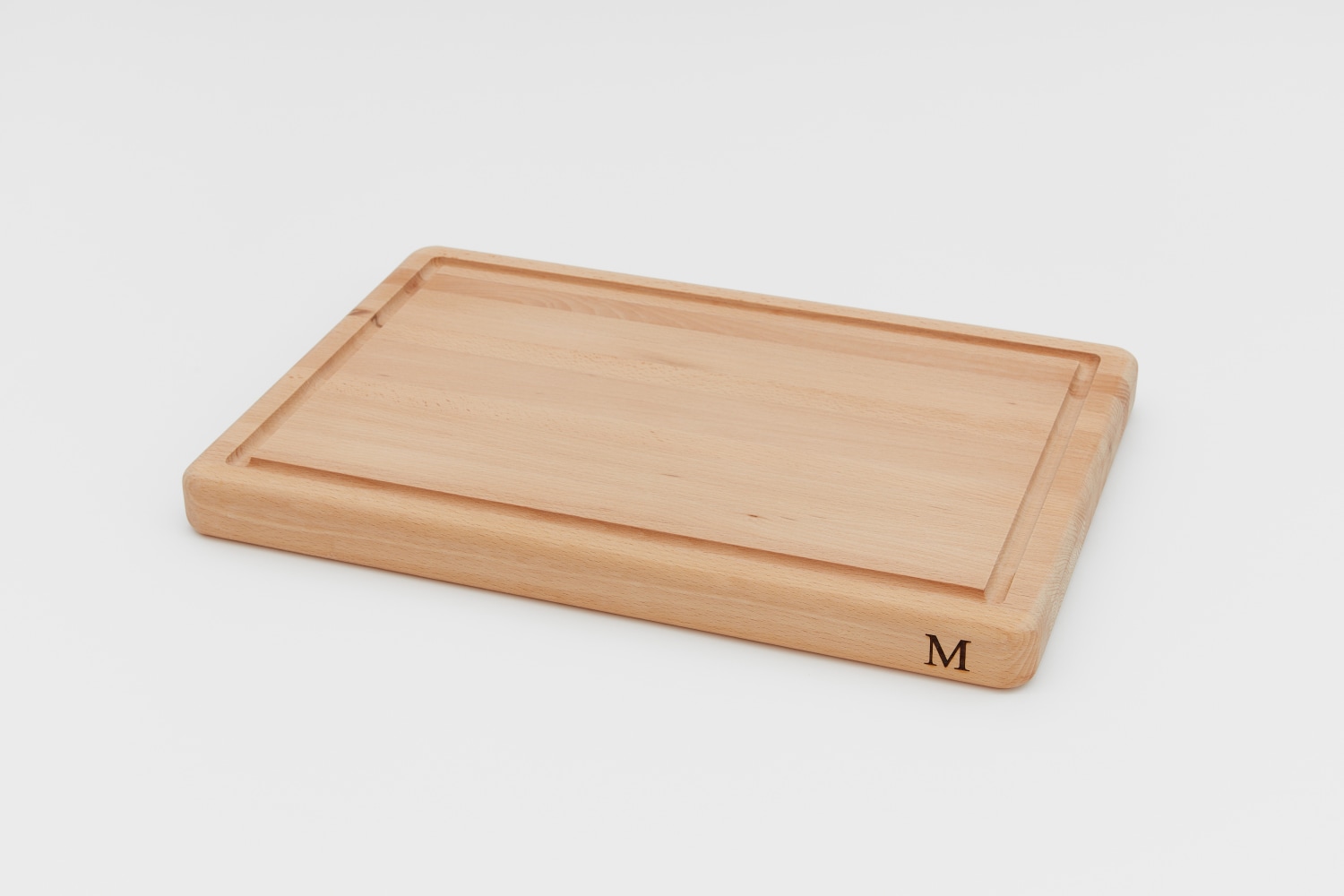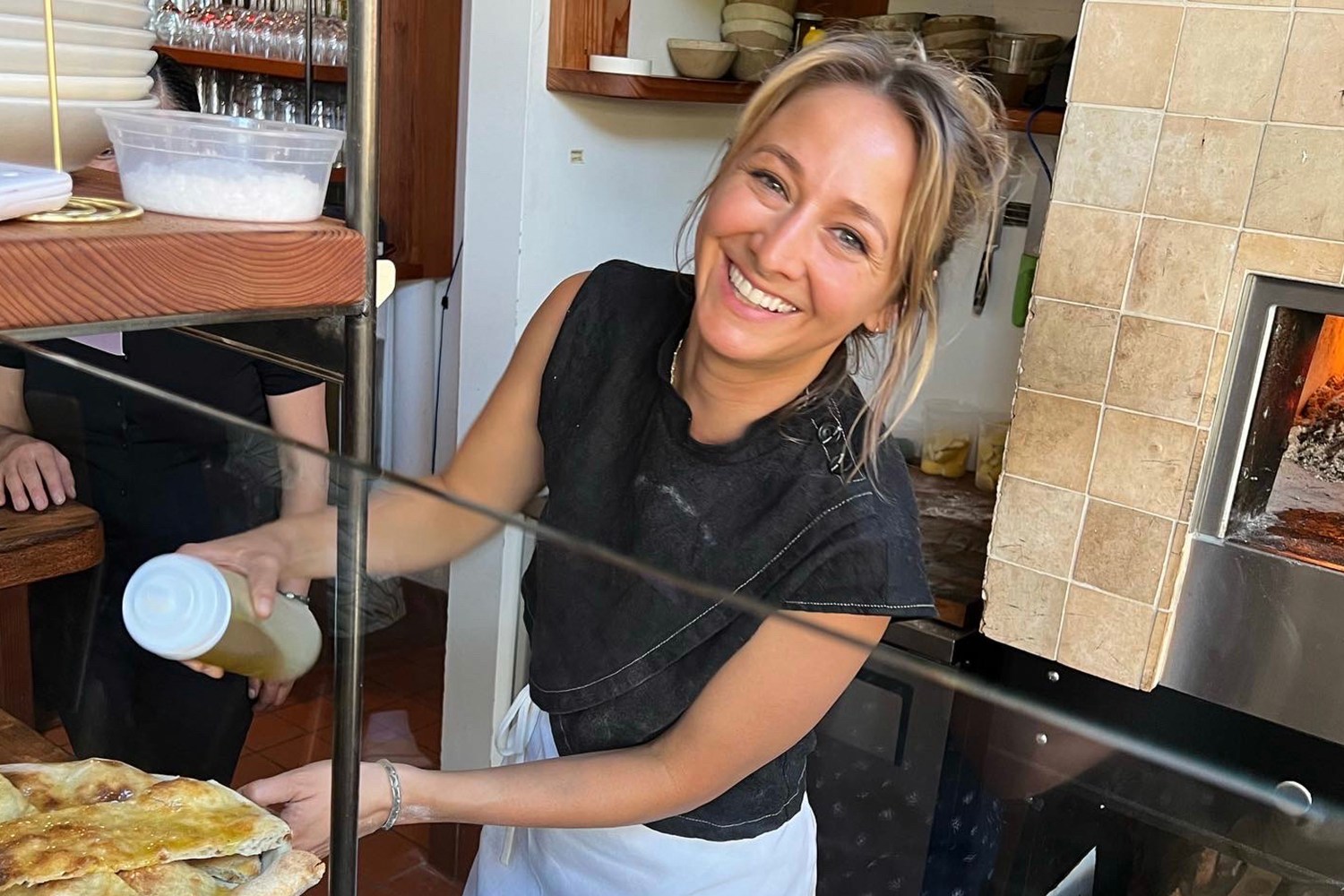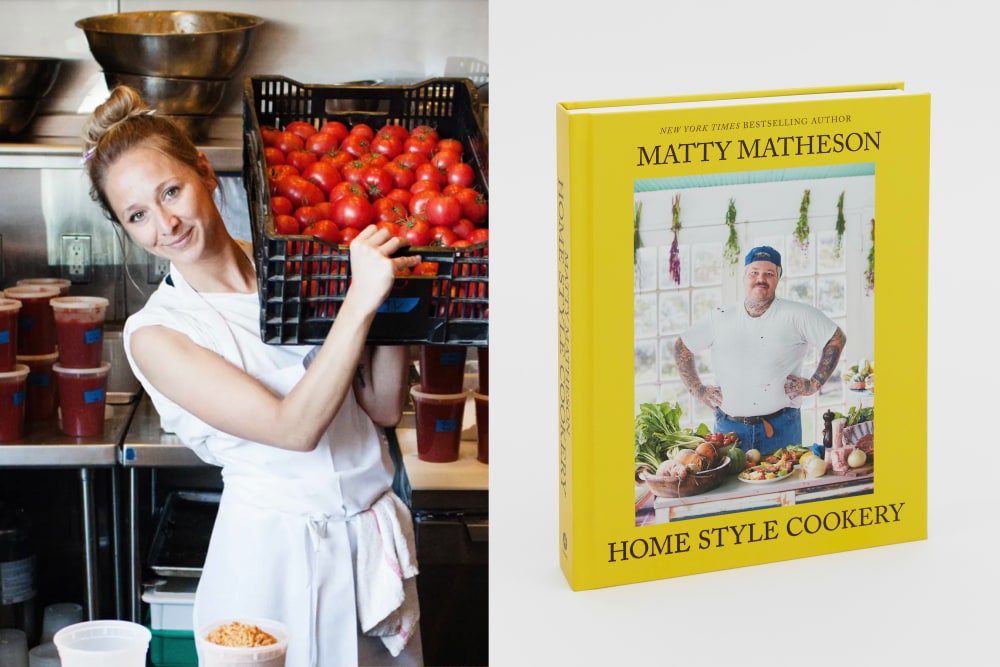 BASKET 6
Have a private cooking lesson with Courtney Storer of Coco's To Gogo, who is the culinary producer of The Bear on FX!
Up your cooking game with this set from our friends at Matheson Cookware. This basket includes a 10" cast iron pan, a dual purpose cutting board, and a copy of Matty Matheson's 2020 cookbook Matty Matheson's Home Style Cookery. The cast iron pan features a distinctive lip that ​​makes basting and stirring much easier. Made of pure European beech, the cutting board boasts two faces, each intended for different tasks. Use these kitchen essentials as you explore the delicious recipes in Home Style Cookery!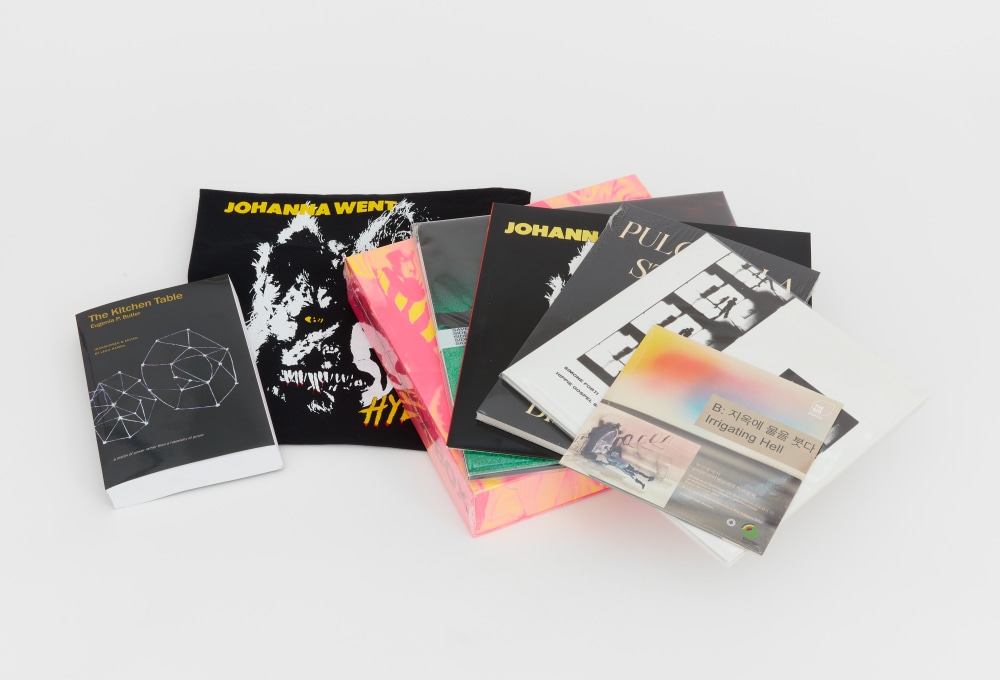 BASKET 7
A limited edition archival collection from The Box, a galley dedicated to showcasing innovative contemporary art and important exhibitions of overlooked Modern artists. The collection includes a t-shirt, books, records, and posters. Artists in the collection include Paul McCarthy and Damon McCarthy, Simone Forti, Julien Bismuth, Eugenia P. Butler, Nathaniel Mellors, Henning Christiansen, Ursula Reuter Christiansen, Los Angeles Free Music Society, and Johanna Went. These limited edition collector's items demonstrate the experimentation and expansive range of Box Artists and The Box programming.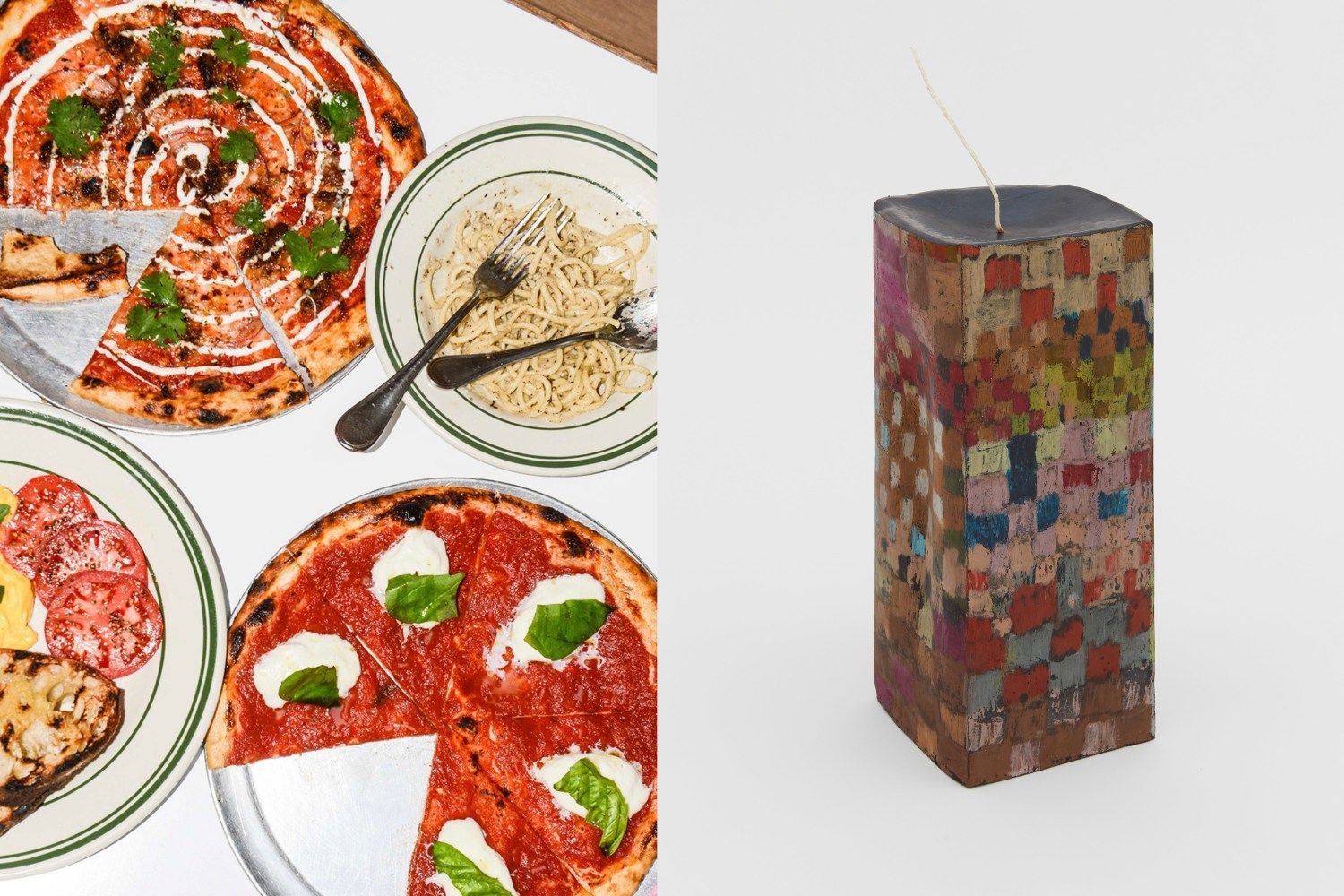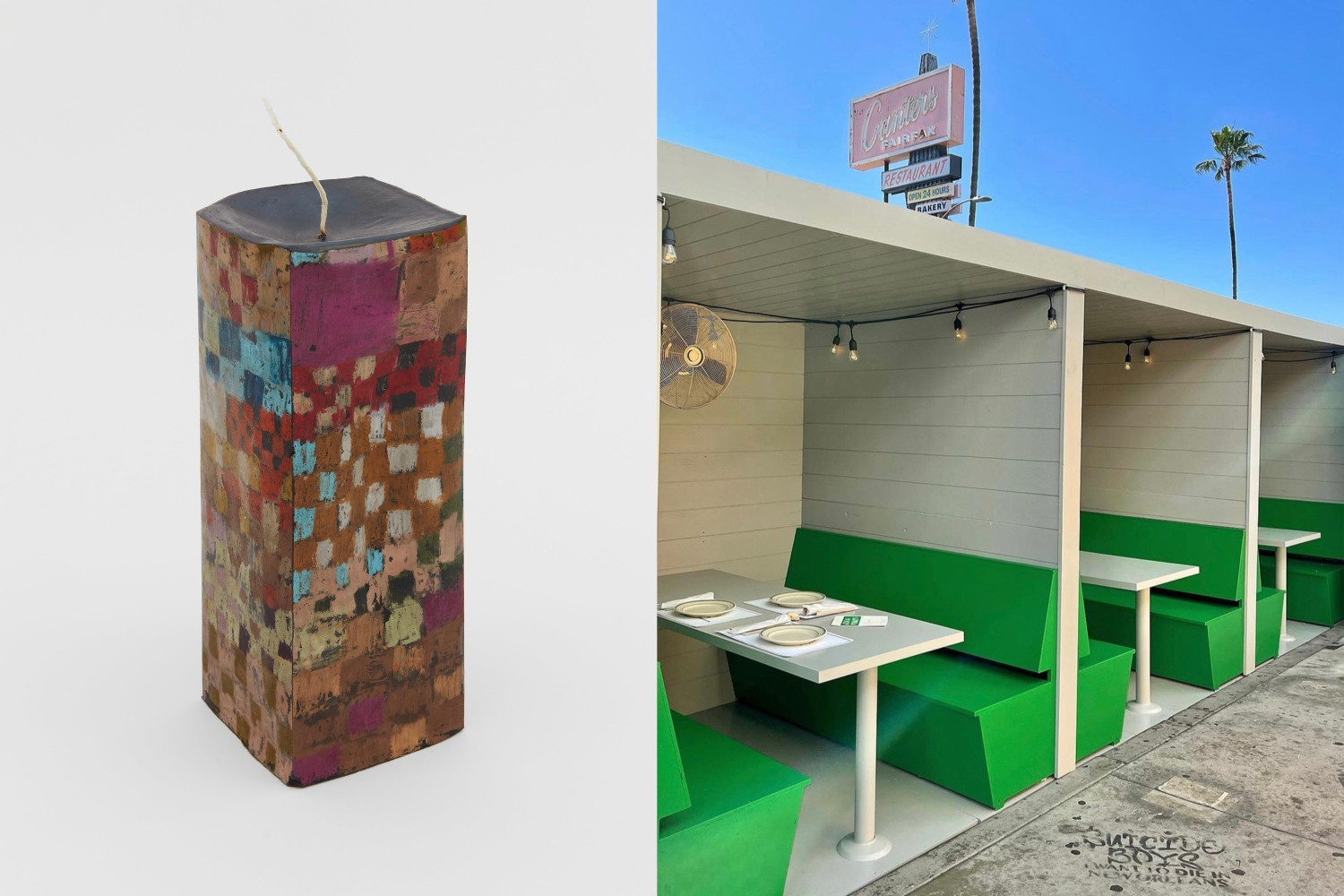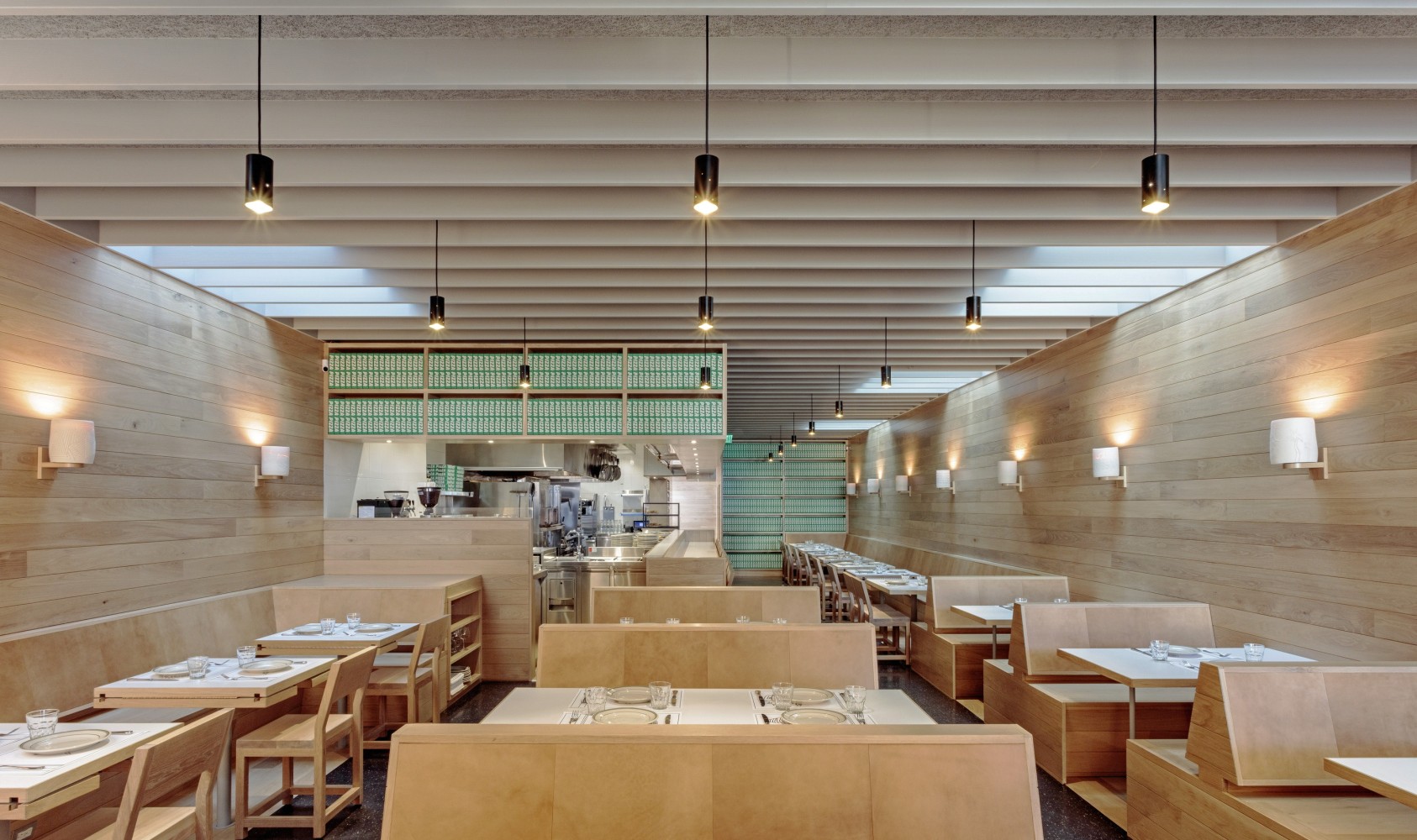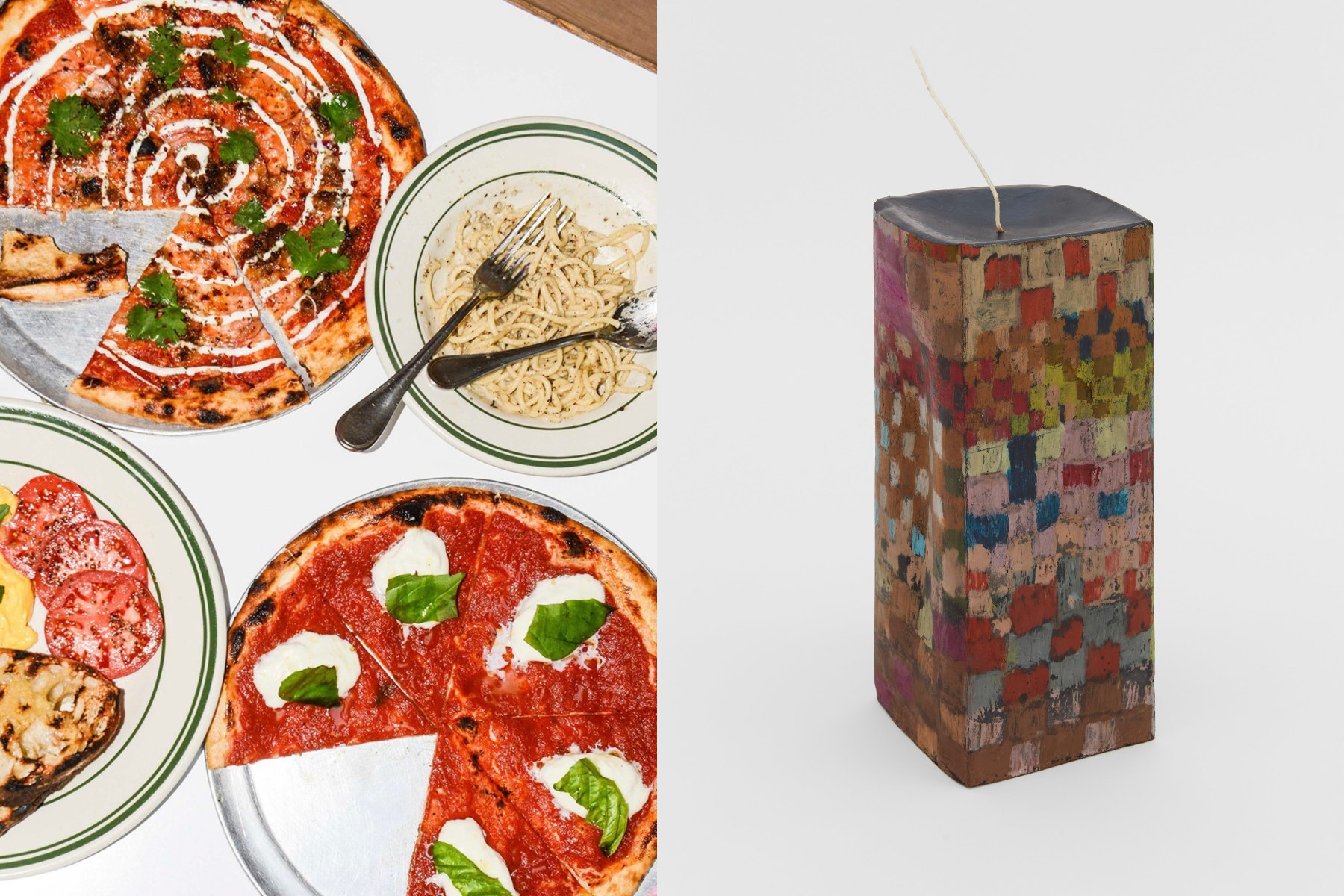 BASKET 8
Go all out with an Italian dinner at Los Angeles favorite Jon & Vinny's, with locations in the historic Fairfax District, Brentwood, and Slauson.
This handmade piece by Crying Clover Candle is also a one-of-a-kind sculpture, made with recycled wax and local beeswax.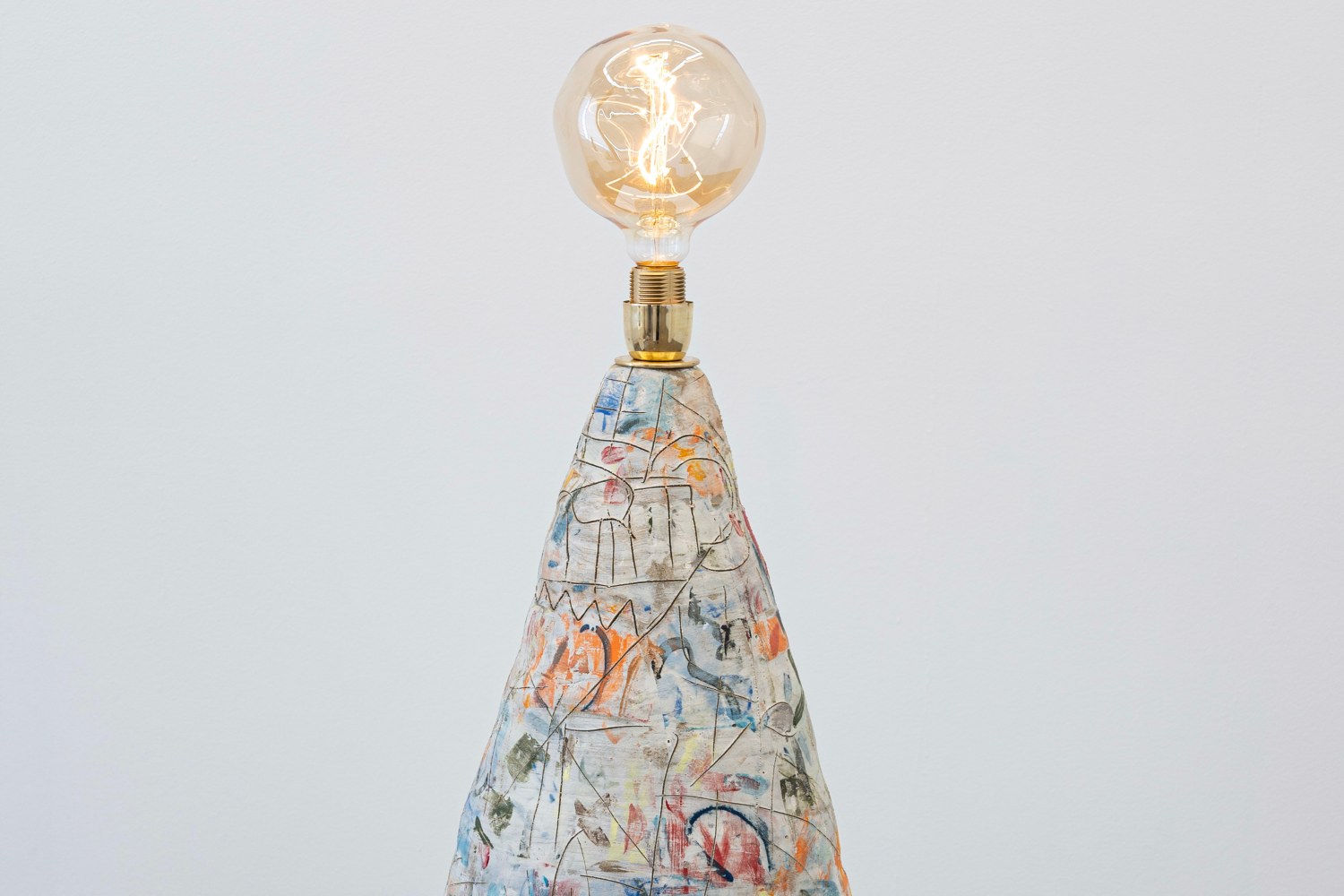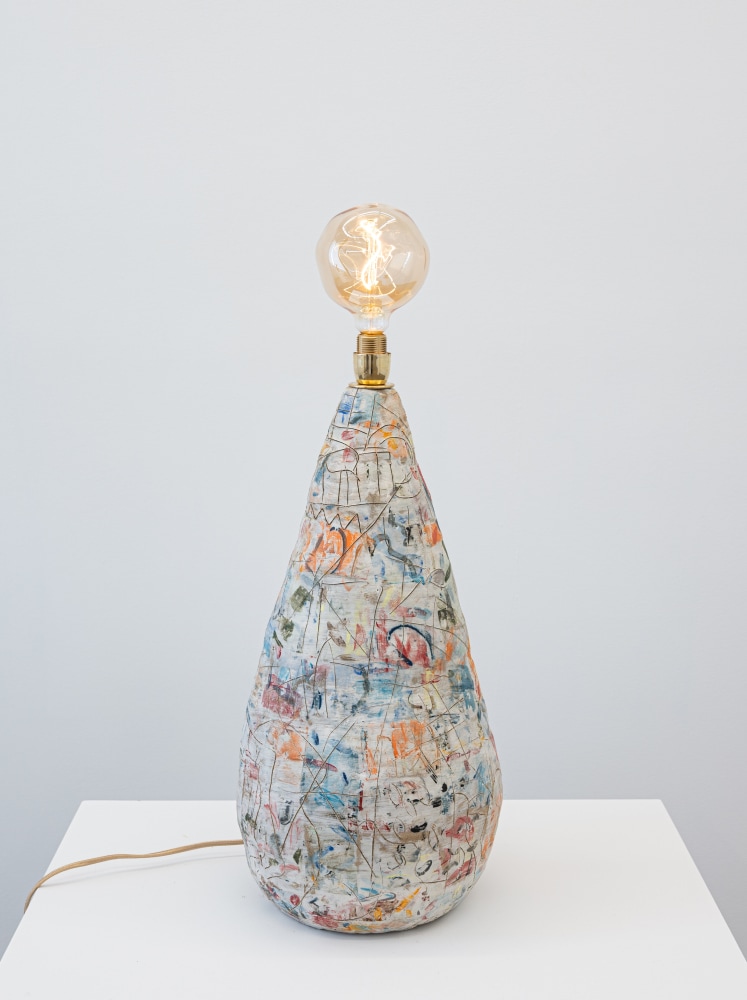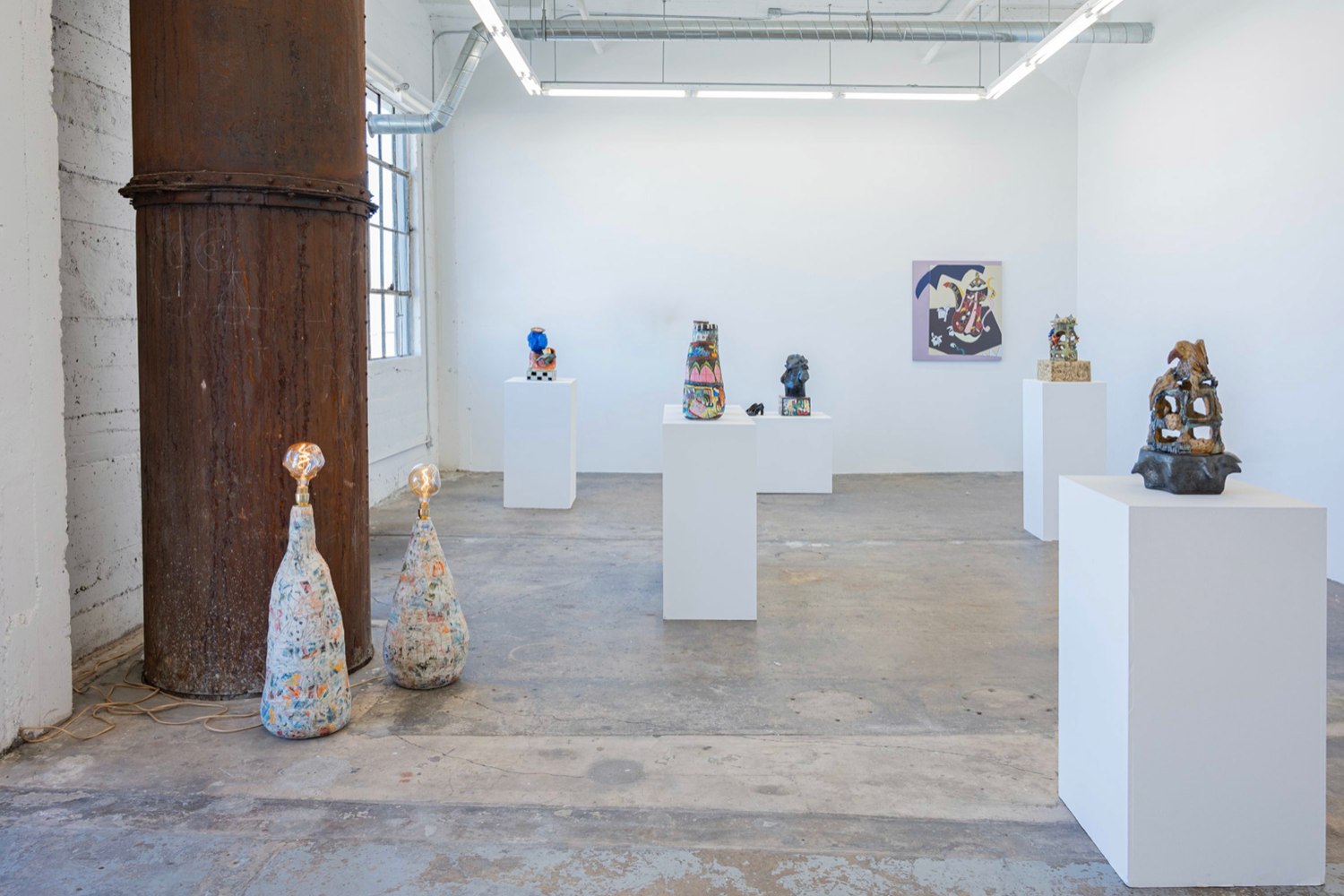 BASKET 9
Fine art meets design in this stunning ceramic lamp by artist Lauren Elder. Elder's practice pays tribute to the diverse traditions and histories of her Iraqi and Scottish ancestors. Merging their ancestral experiences and cultural iconography with those of her contemporary Los Angeles upbringing, she creates a visual identity of her own.
* Please note that the lamp will be available in late August; the piece pictured is a representative likeness.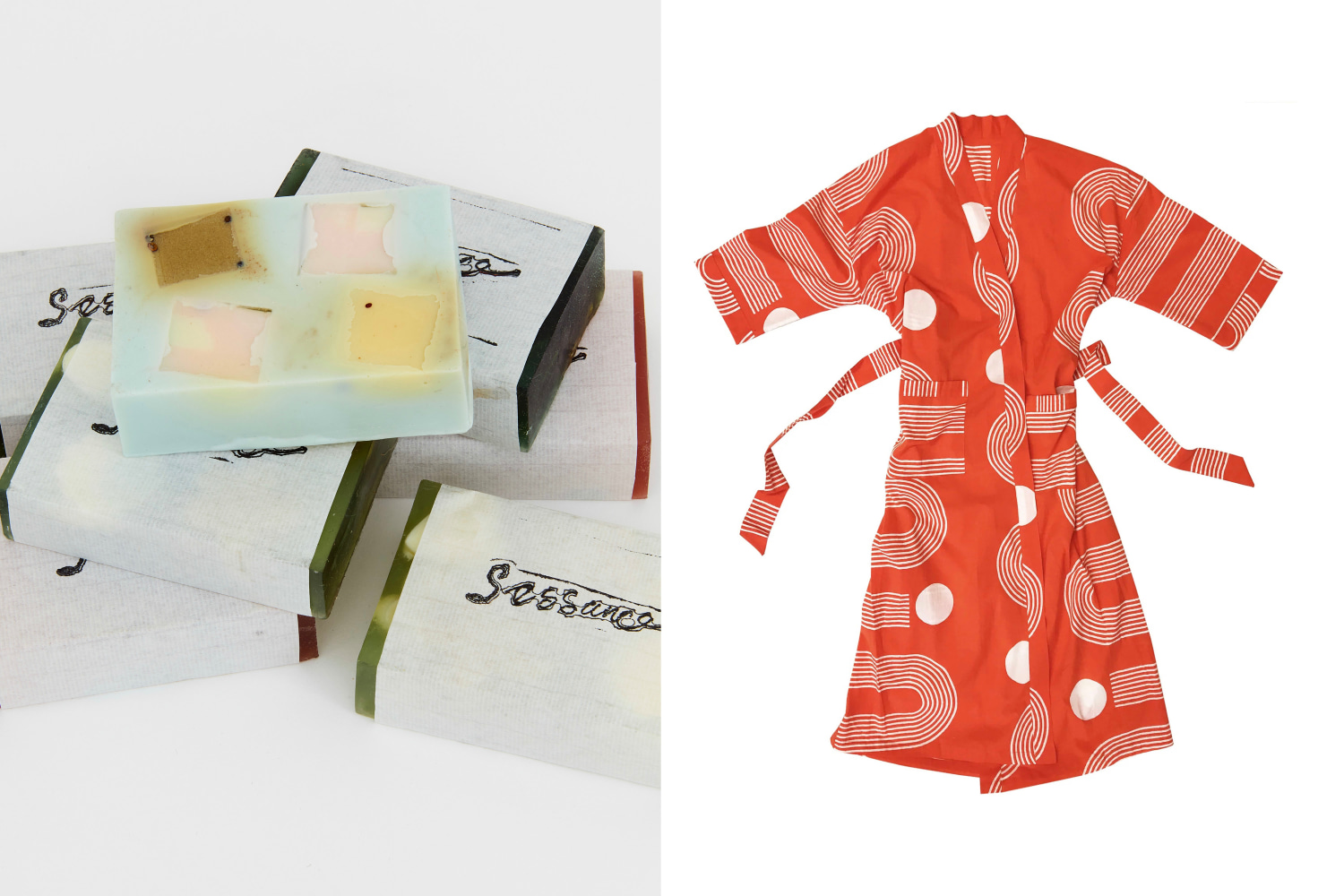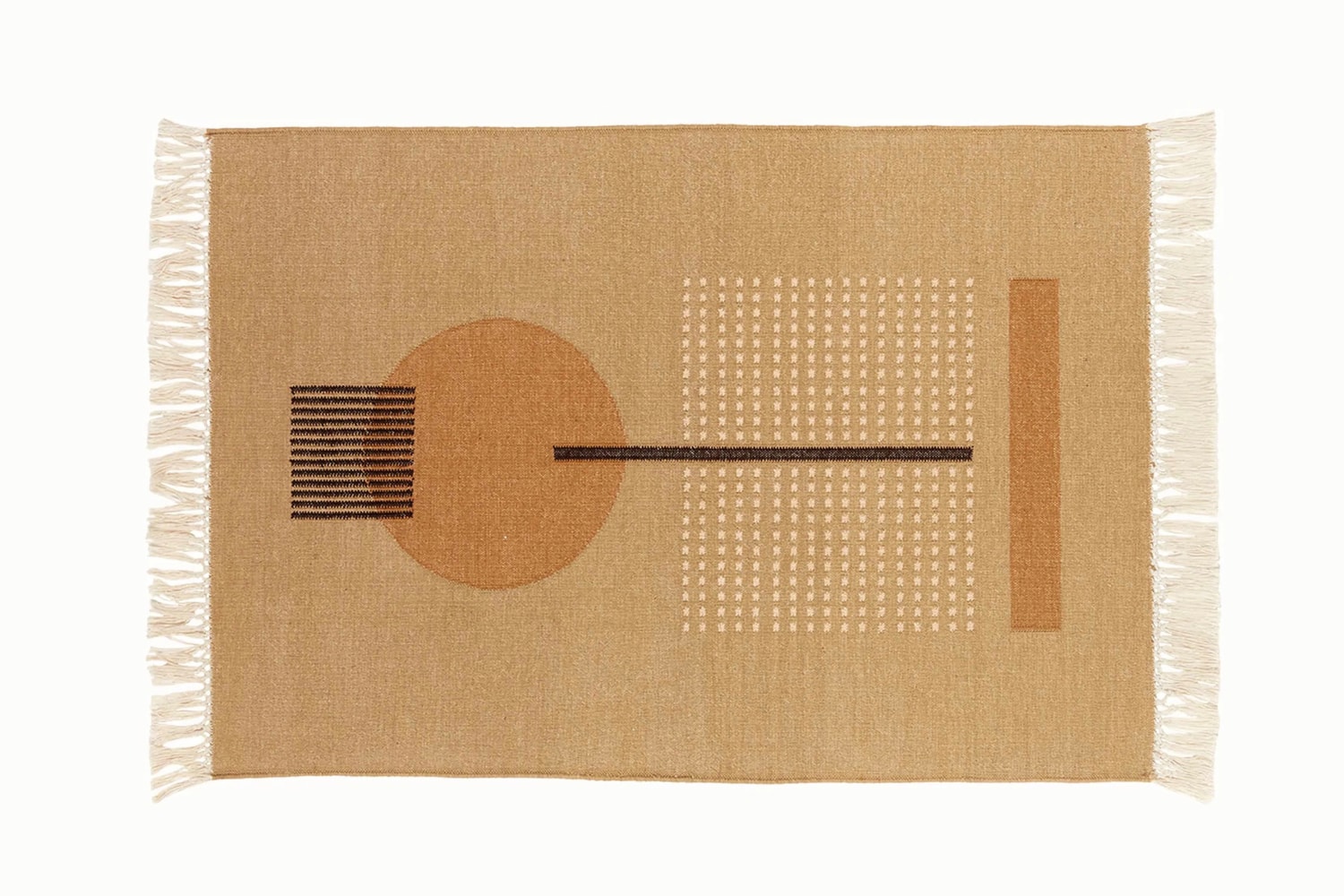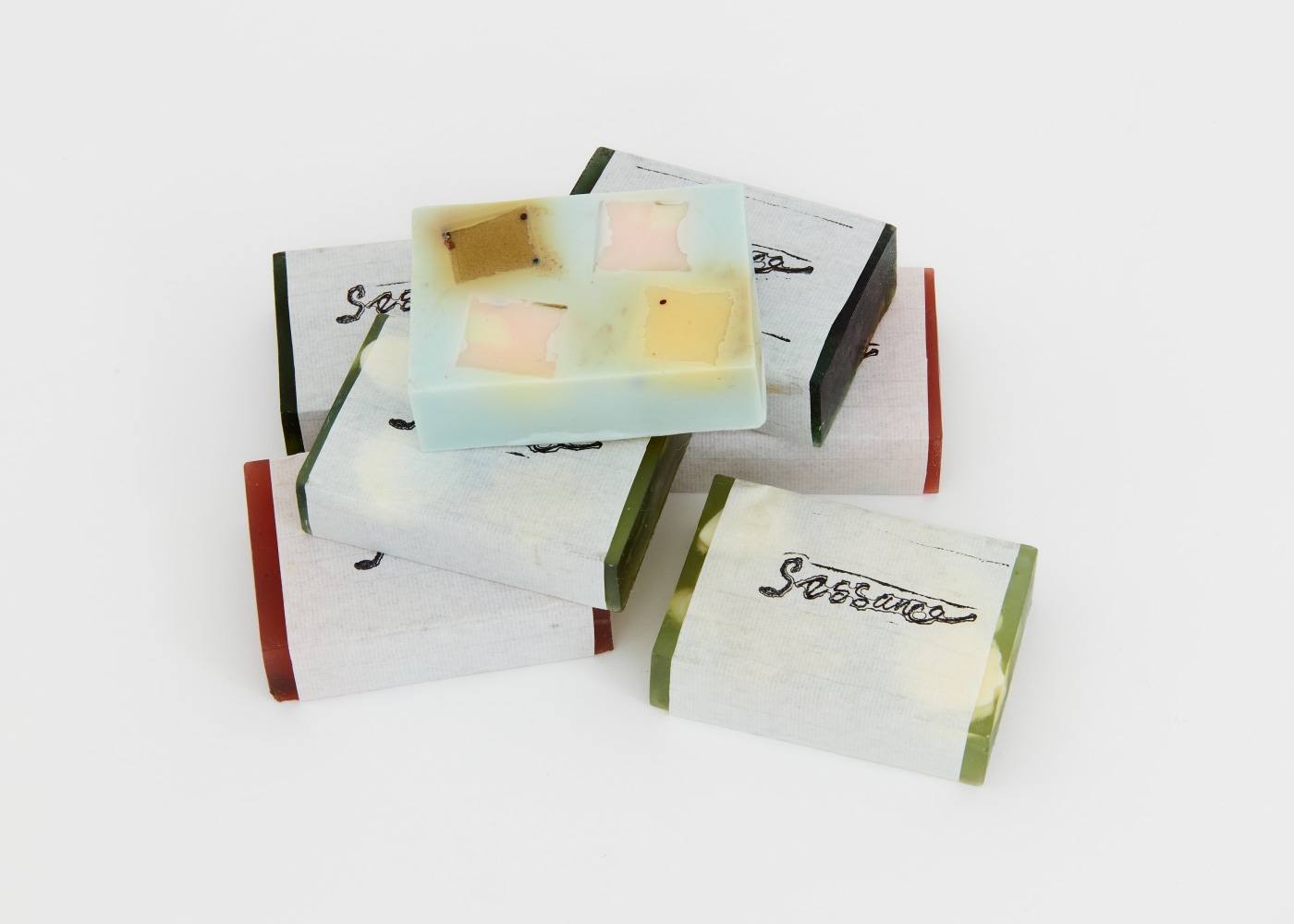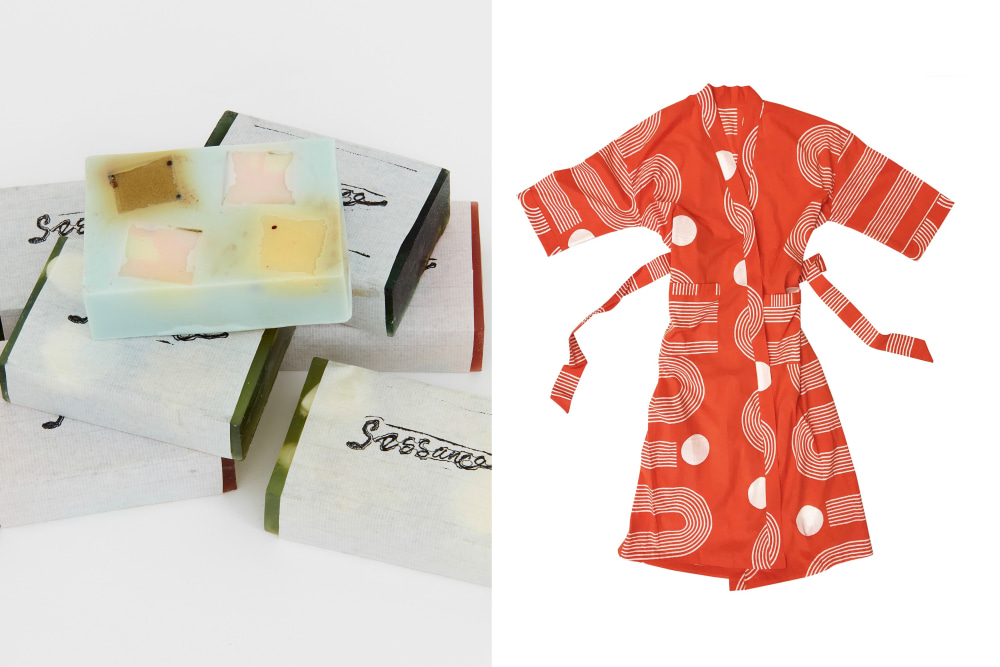 BASKET 10
A delightful home collection from the cult LA textile brand Block Shop. Features a set of six hand-block printed linen napkins for your next dinner party; a hand-woven cotton rug for your powder room or under the kitchen sink; and two of the chic robes that started it all (your pick!).
Enjoy a set of stunning soaps by Sessance Fragransi (a crafted scrambled poetic pseudonym of "essential fragrance"), the brainchild of Los Angeles based artist Marisa Takal. Each bar is all natural and custom made, so no two bars are alike. Imagine owning a painting but smaller and thicker and sweet smelling and cleansing and in your soap dish at all times.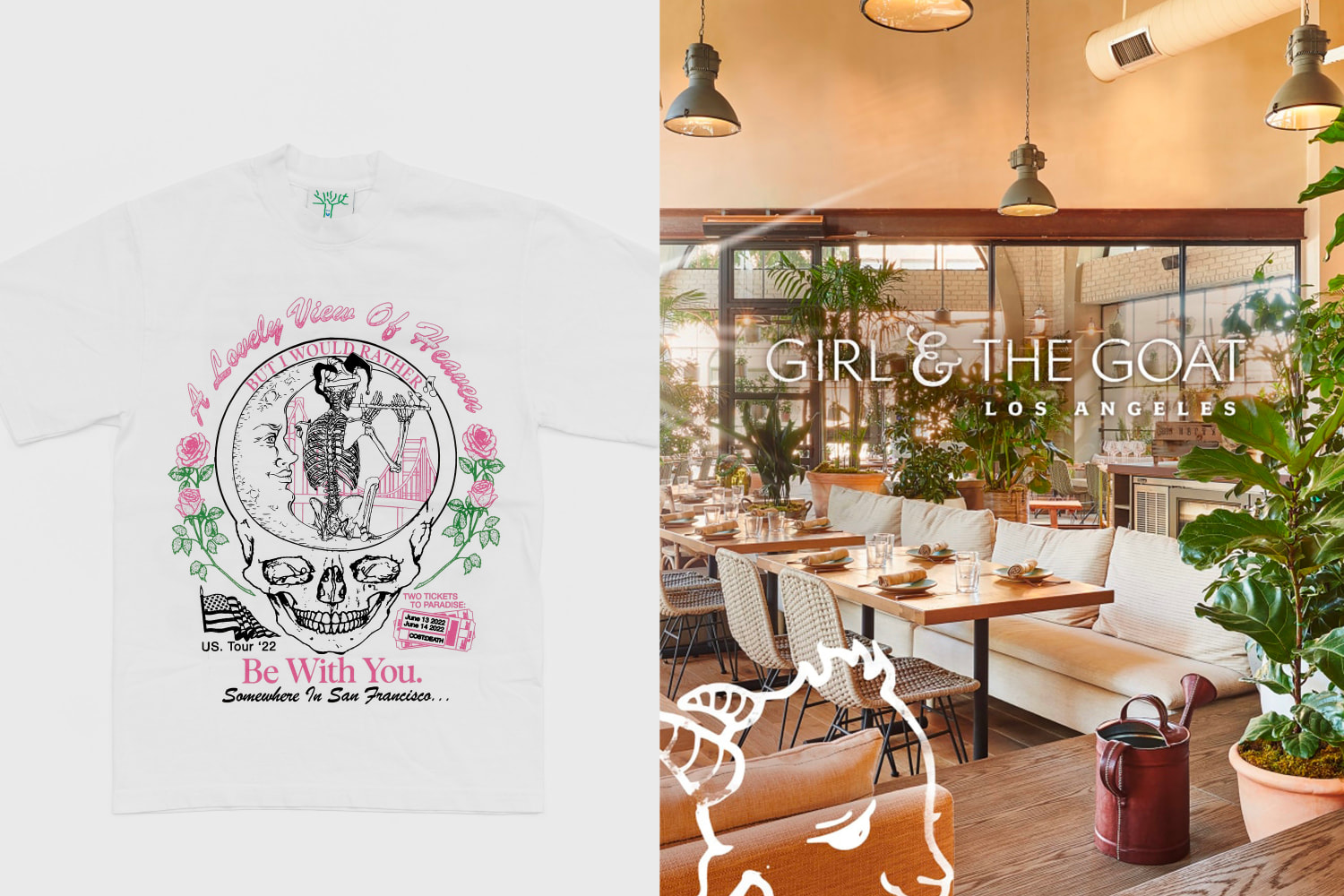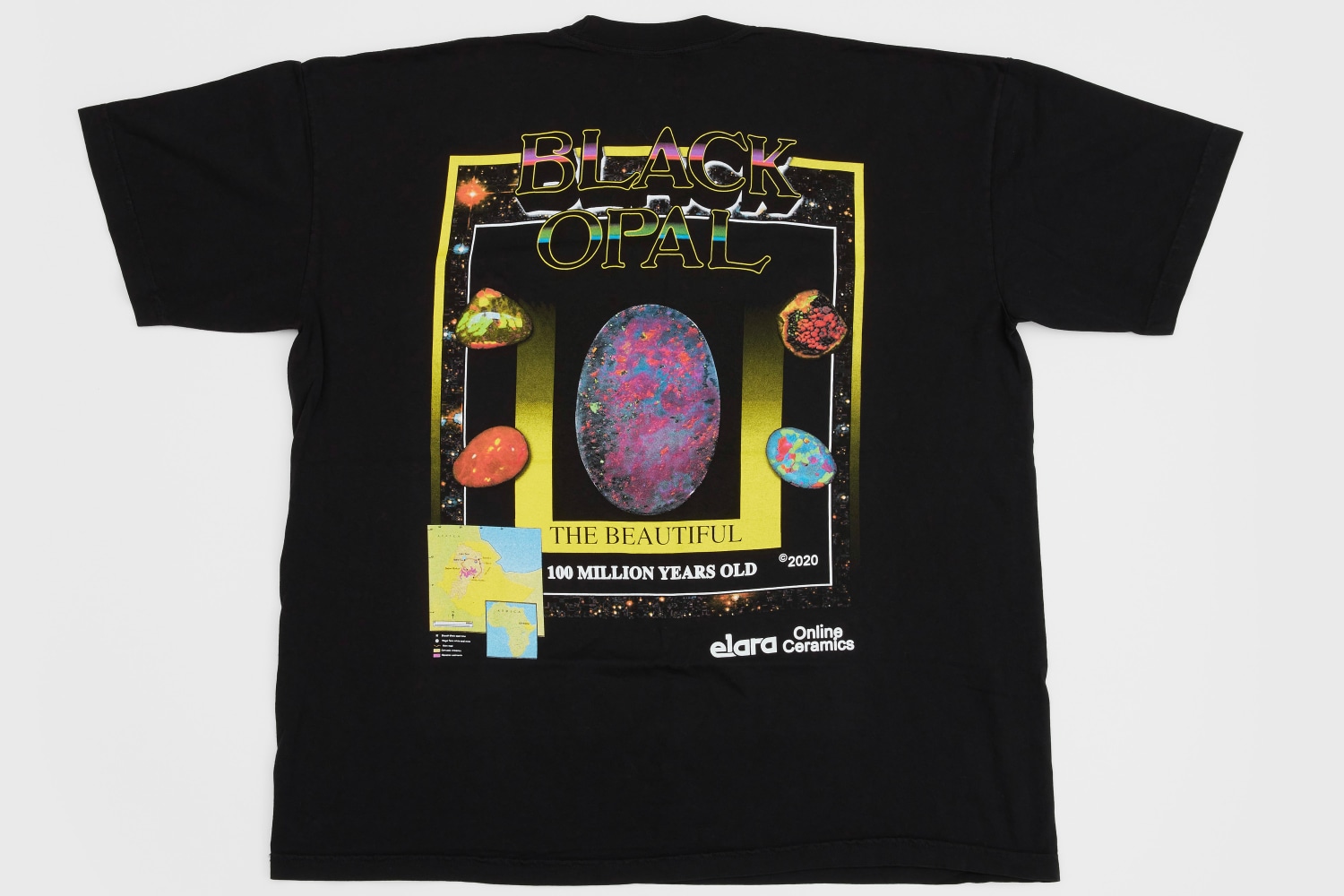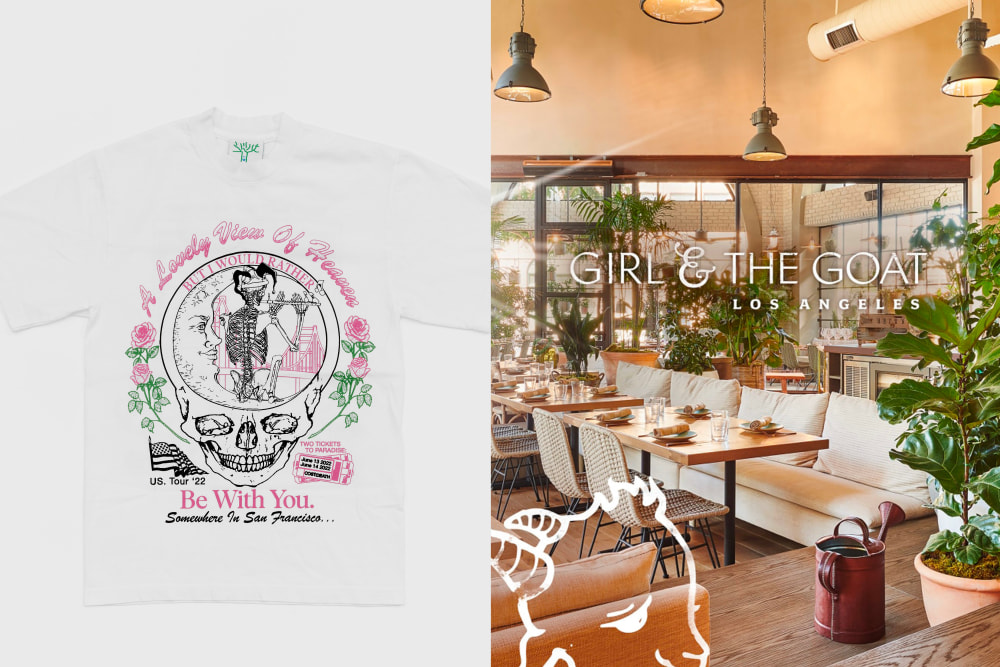 BASKET 11
Experience a night unlike any other with a curated meal by Chef Stephanie Izard at Girl & the Goat in Los Angeles. Expires August 1, 2023.
Accompanied by two unique shirts from coveted apparel brand Online Ceramics, printed and dyed one by one in Los Angeles.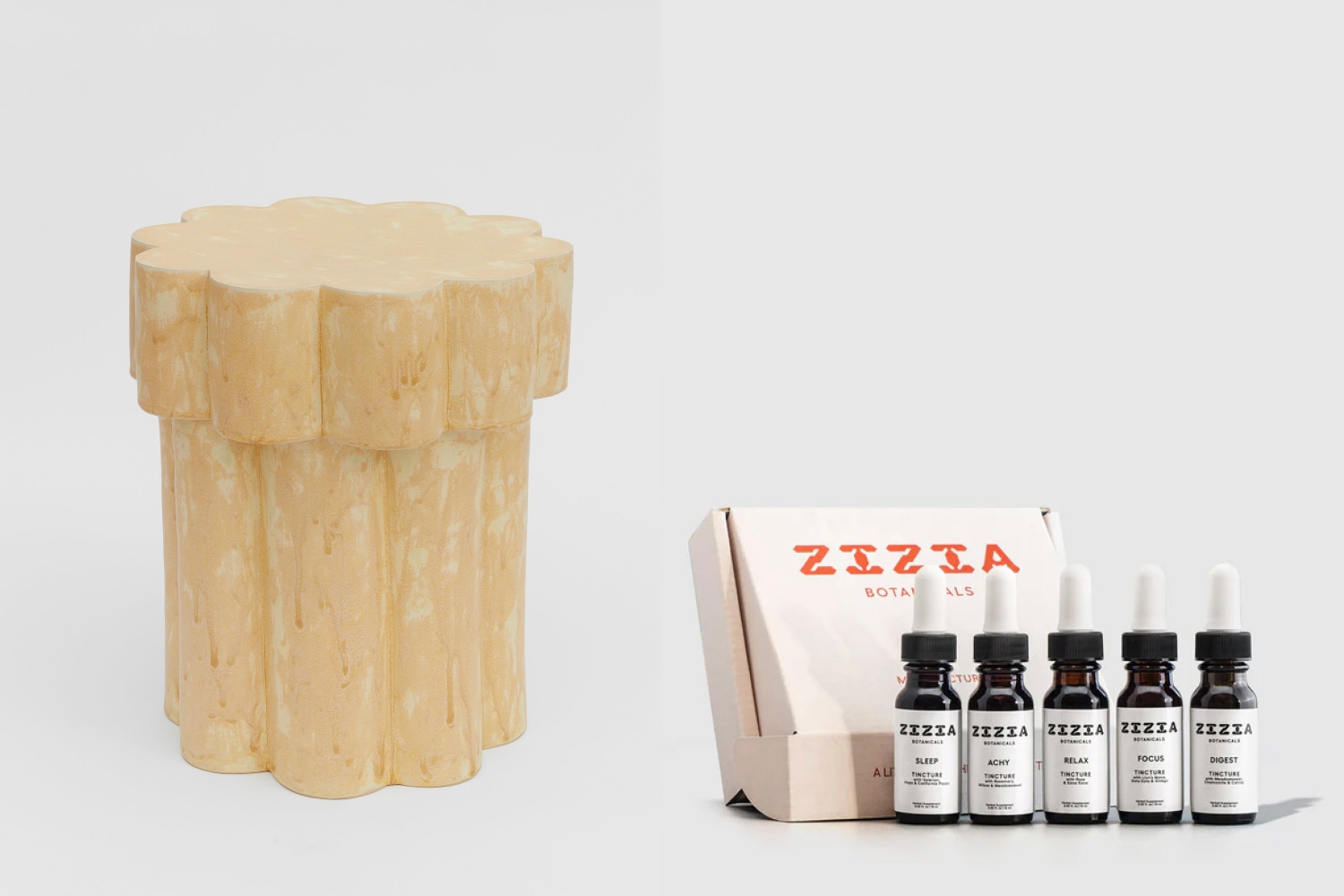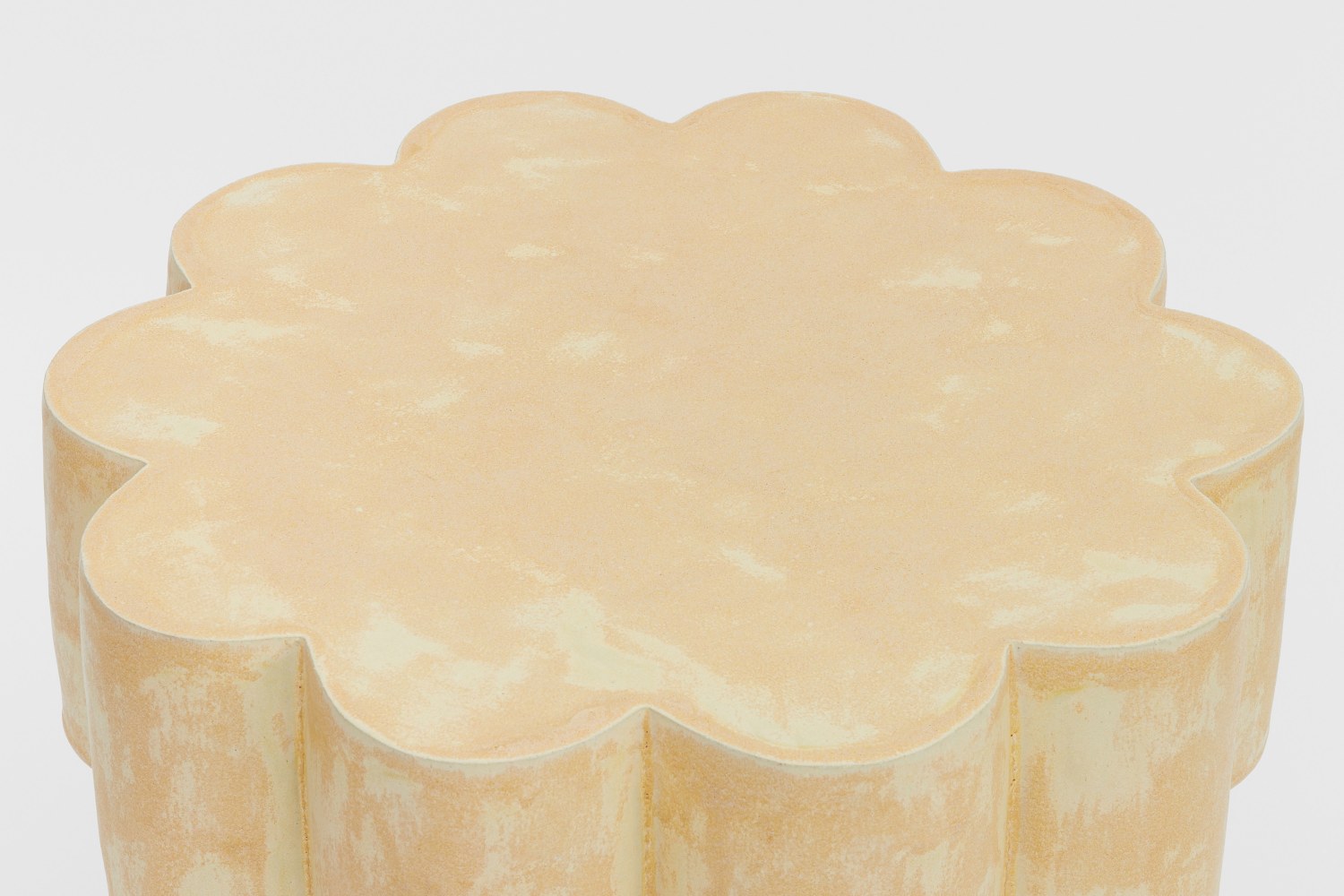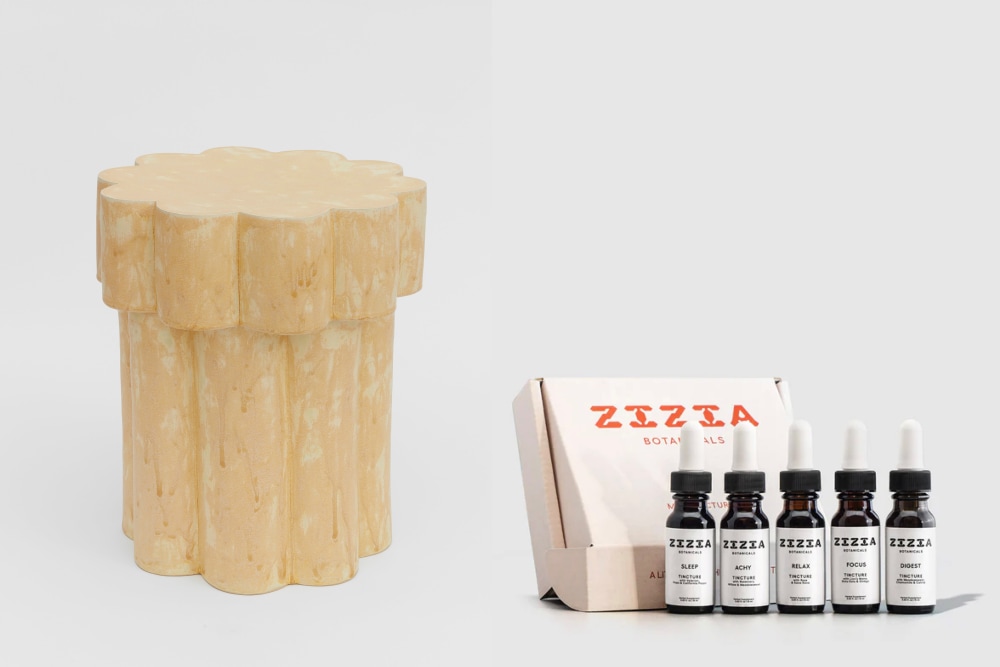 BASKET 12
Handmade in Los Angeles, the stoneware Double Tier Cloud side table from BZIPPY comes in a buttery shade of yellow and beautifully walks the lines between craft, art, and design.
Start your botanical journey with this herbalist-formulated starter kit from Zizia. Each formula has been expertly researched and is rooted in time-tested traditions and clinical practice.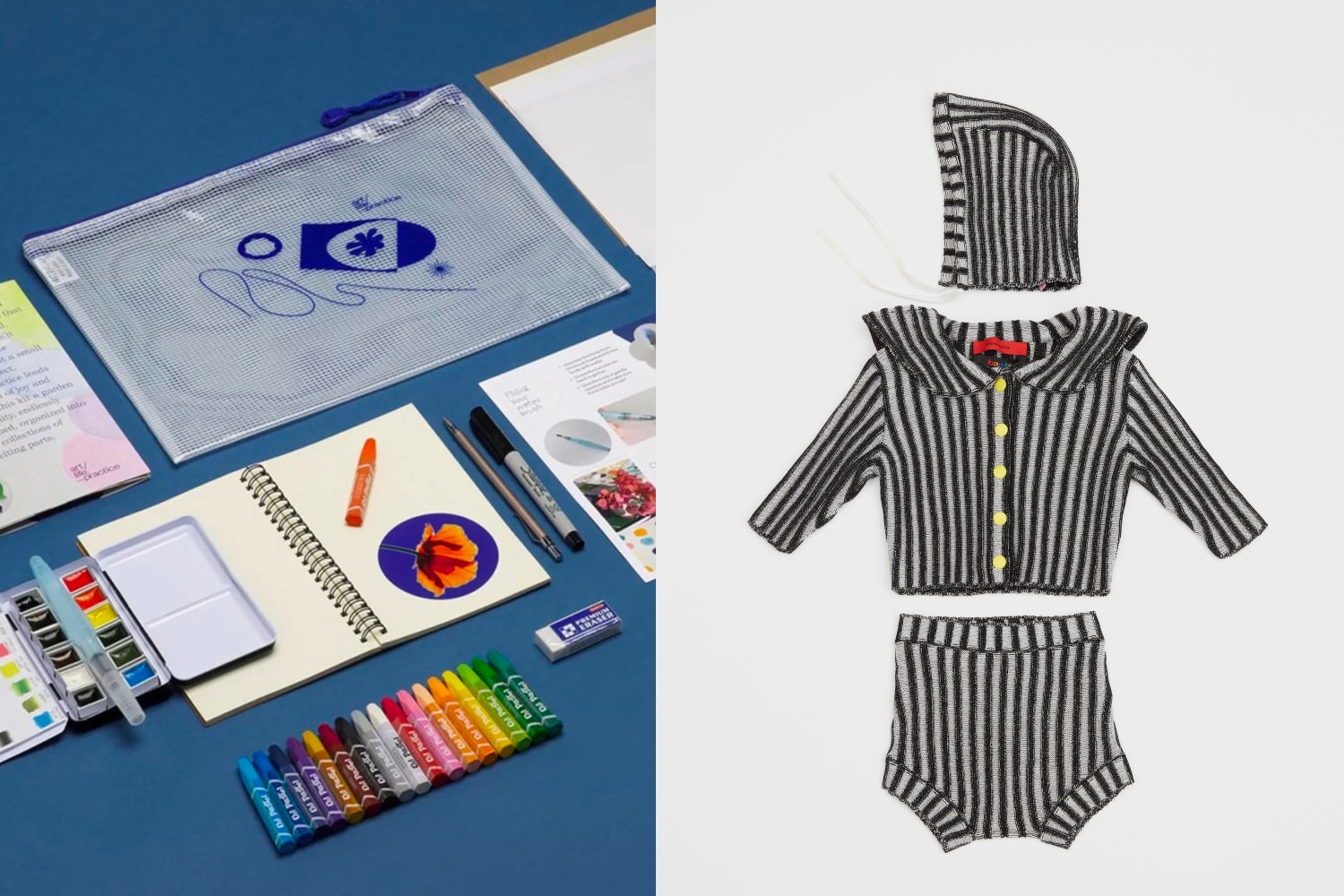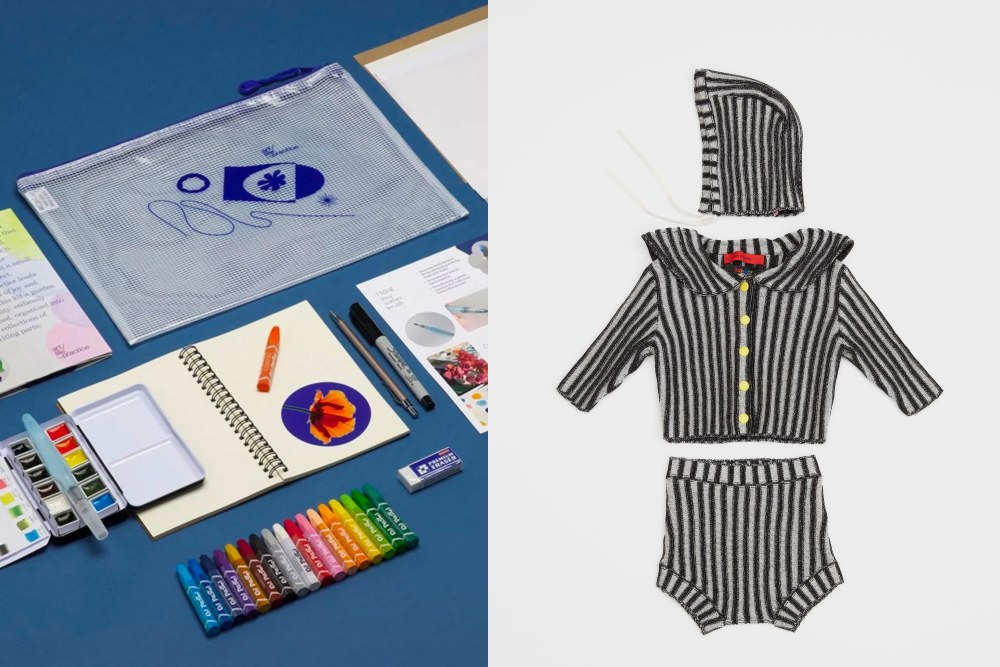 BASKET 13
Tap into your artistic side with this Watercolor and Oil Pastel Kit from Art Life Practice. This treasure trove of art materials include a portable watercolor set and water brush, as well as an oil pastel set, among other favorite tools to help you express your unique style.
This one hundred percent cotton set from Eckhaus Latta's Bambino collection includes a knit cardigan, a pair of bloomers, and a bonnet. Each piece has a luxurious plated rib structure, allowing for a comfy fit and generous bounceback. Size 6-12 months, but fits most babies.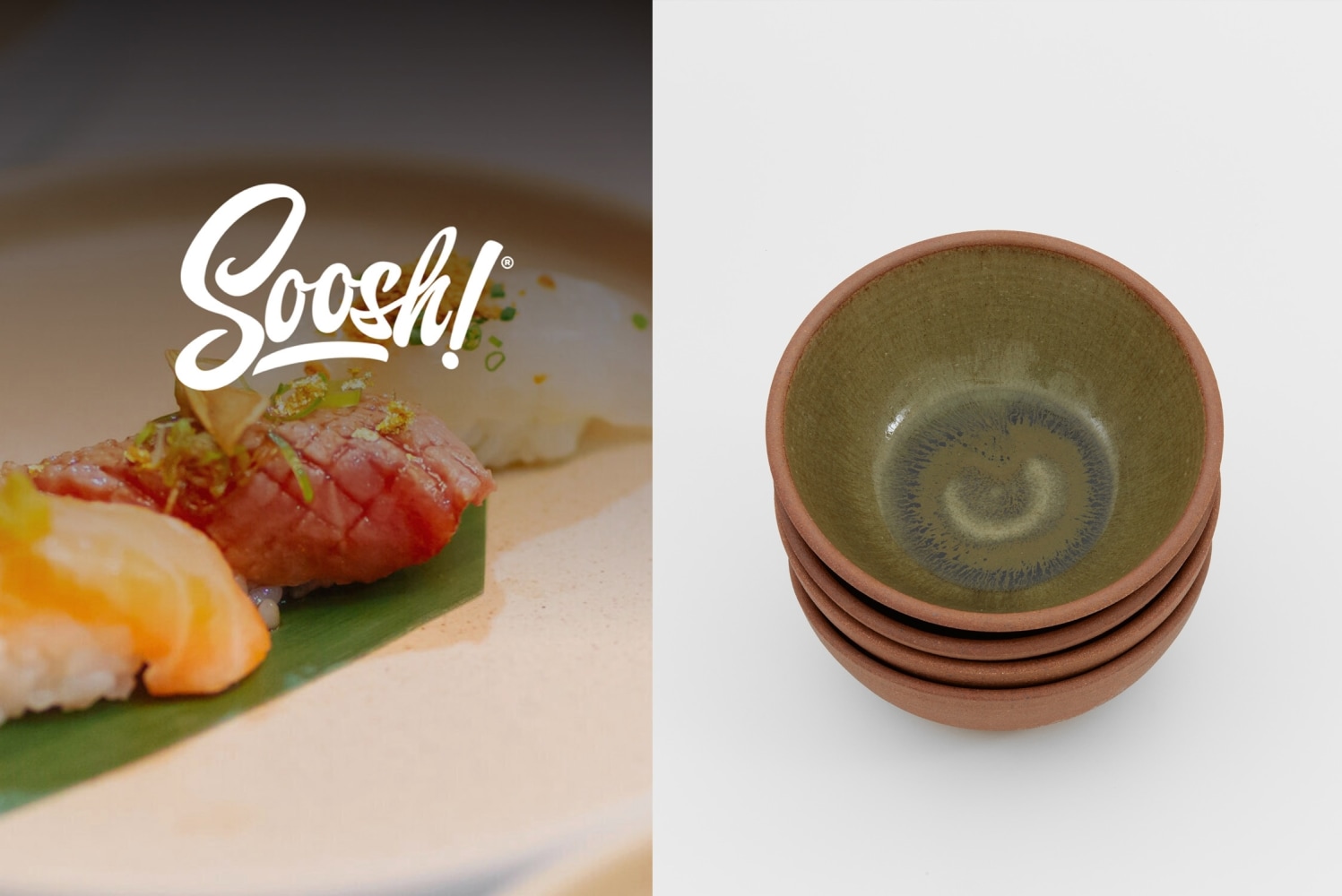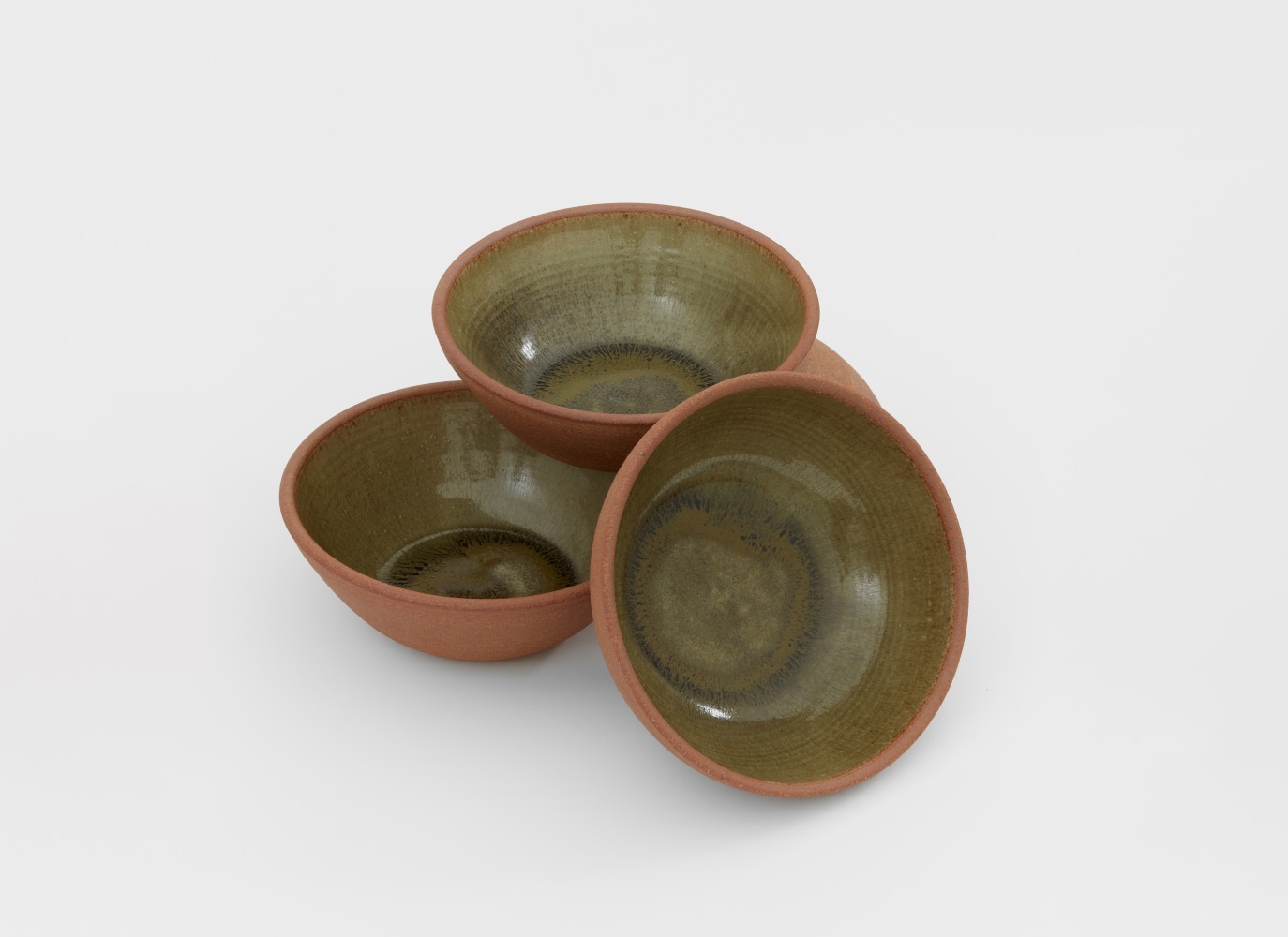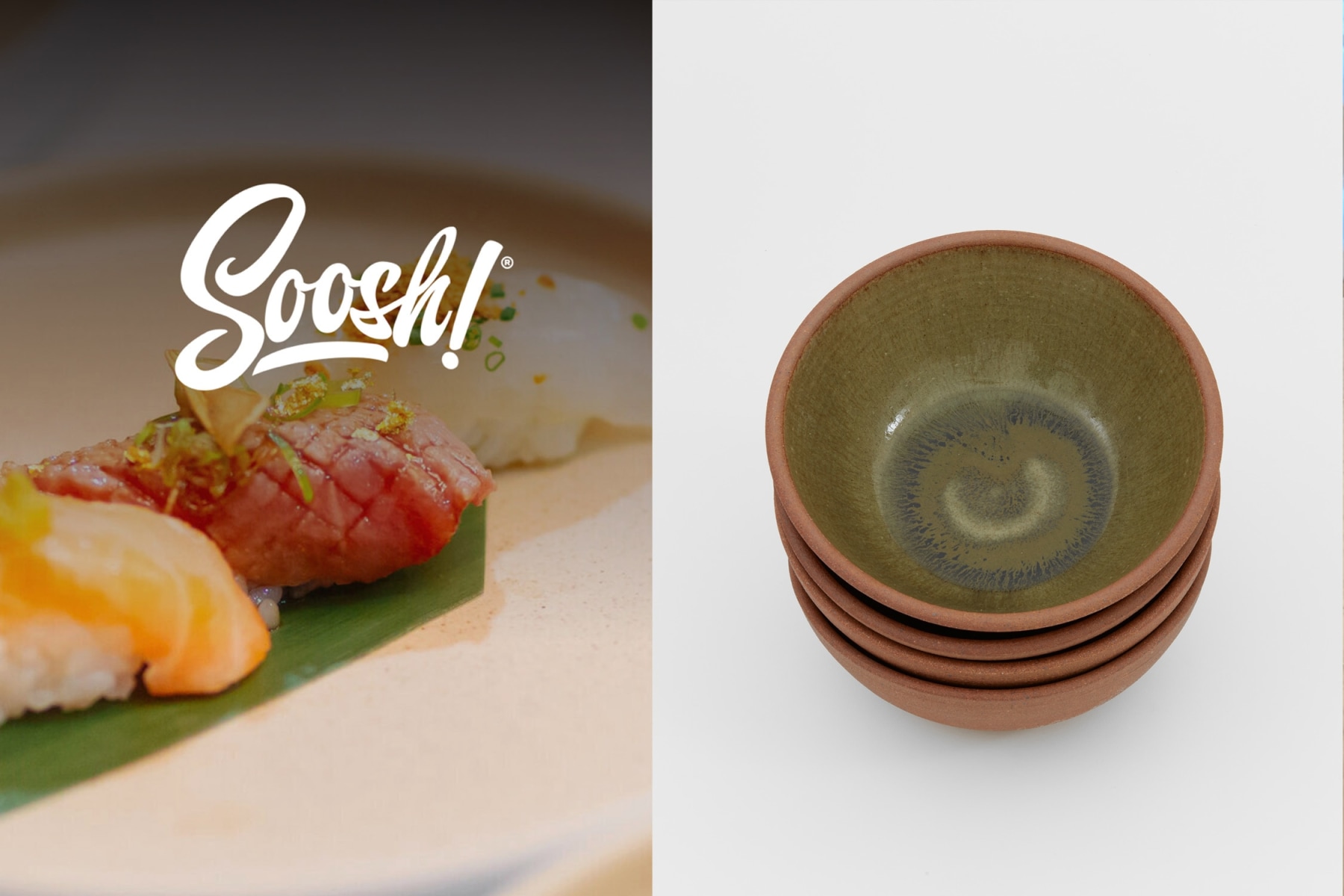 BASKET 14
Enjoy an unforgettable, in-home omakase experience by Los Angeles dining concept soosh.
Pairs beautifully with this set of four bowls by Shoshi Watanabe, whose ceramics combine traditional Japanese techniques with a laid-back California aesthetic.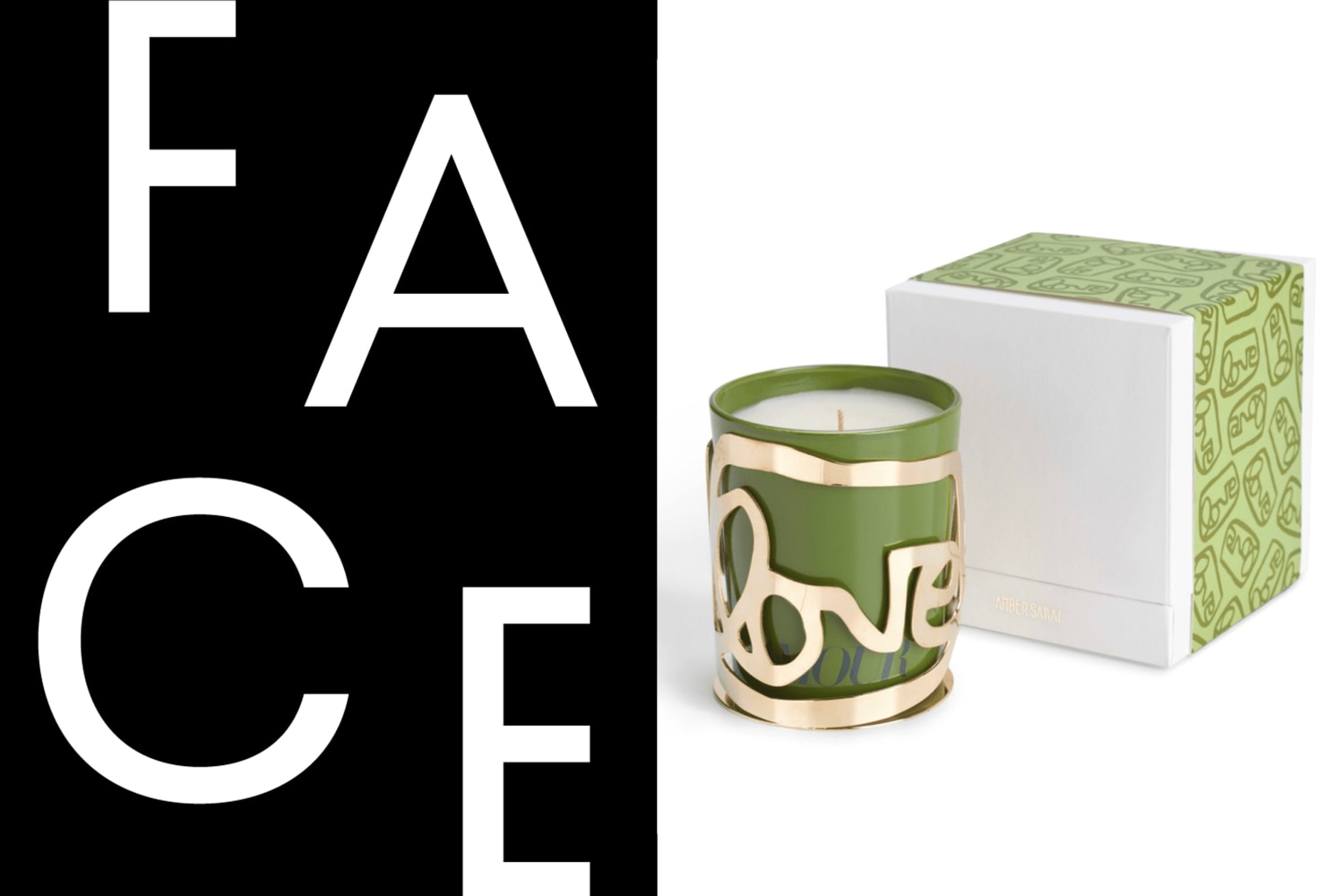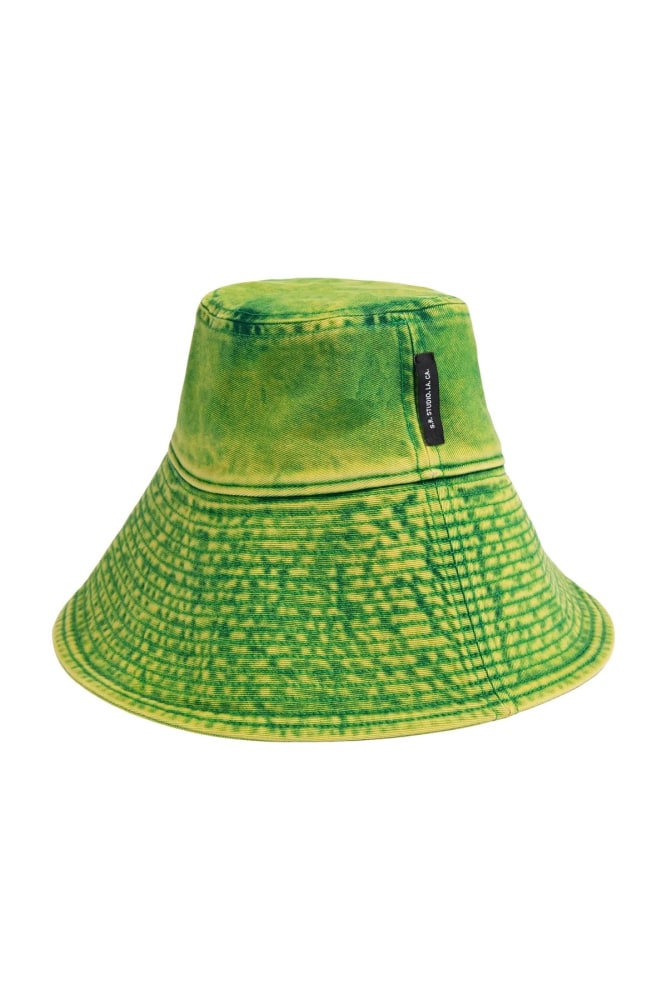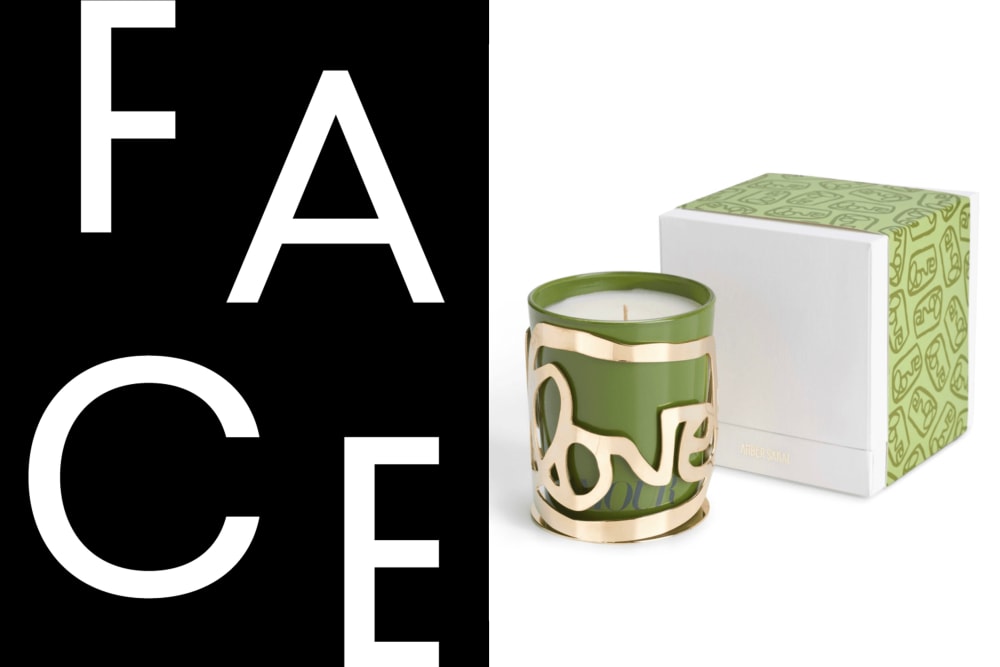 BASKET 15
Unwind and refresh with this basket from FACE, GrantLOVE x Amber Sakai, and 1 bucket hat from Sterling Ruby's S.R. STUDIO. LA.
FACE's CryoFacial uses cool temperatures to widen the blood vessels, increasing blood flow to both the face and neck. This increase in oxygen supply boosts collagen and elastin production, reduces the appearance of wrinkles and pores, and improves skin elasticity. Redeemable at either of FACE's Los Angeles or Oakland locations.
The GrantLOVE x Amber Sakai gift set features Alexandra Grant's iconic LOVE symbol in 24K gold-plated brass, paired with three luxe candles by Amber Sakai: Amour, Upland, and Chaparral. Each unique candle has a burn time of 60 hours.
One bucket hat from INSECT INDEX, the latest capsules collection from contemporary artist Sterling Ruby's S.R. STUDIO. LA. CA. For INSECT INDEX, Sterling Ruby was inspired by the world of insects and arachnids.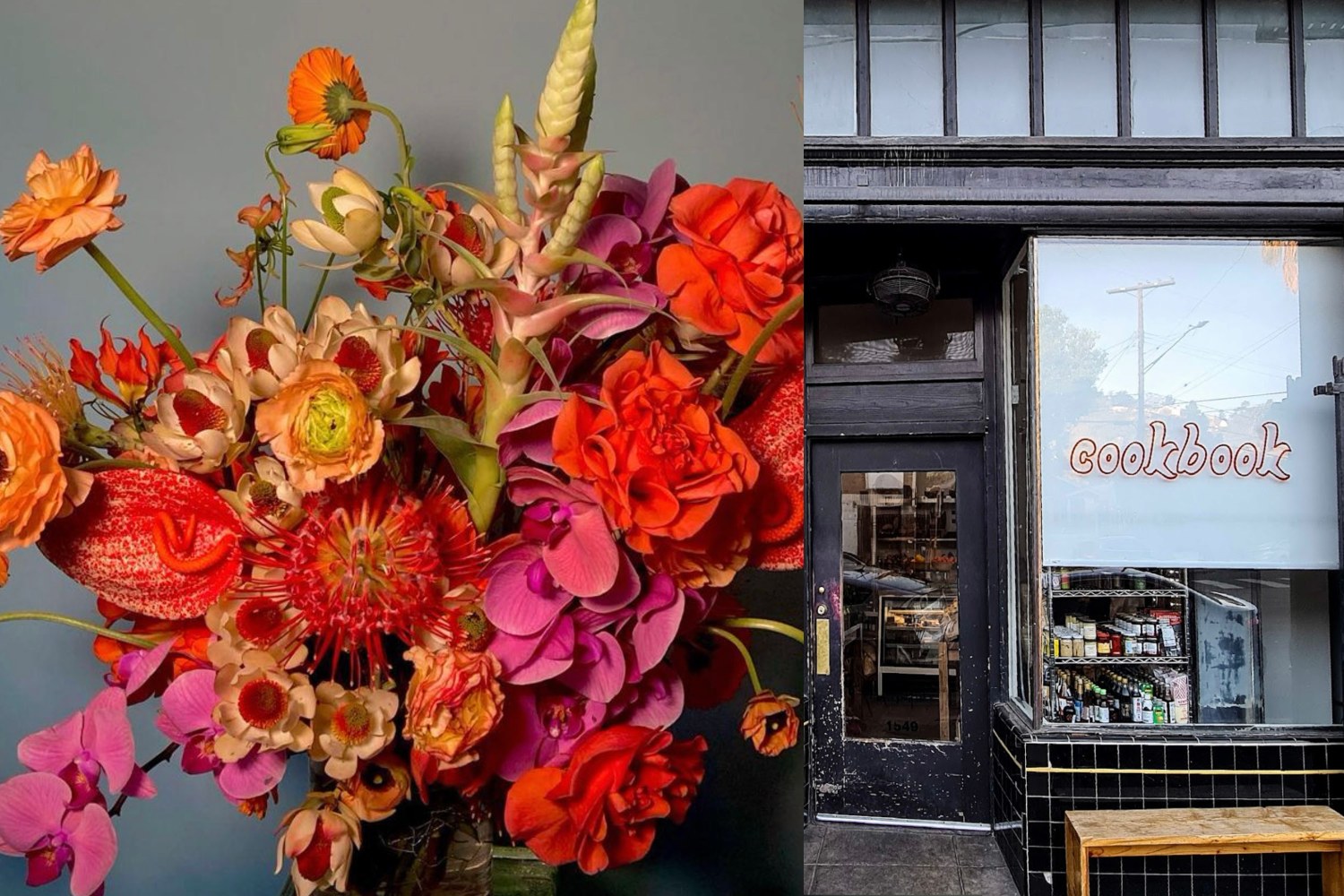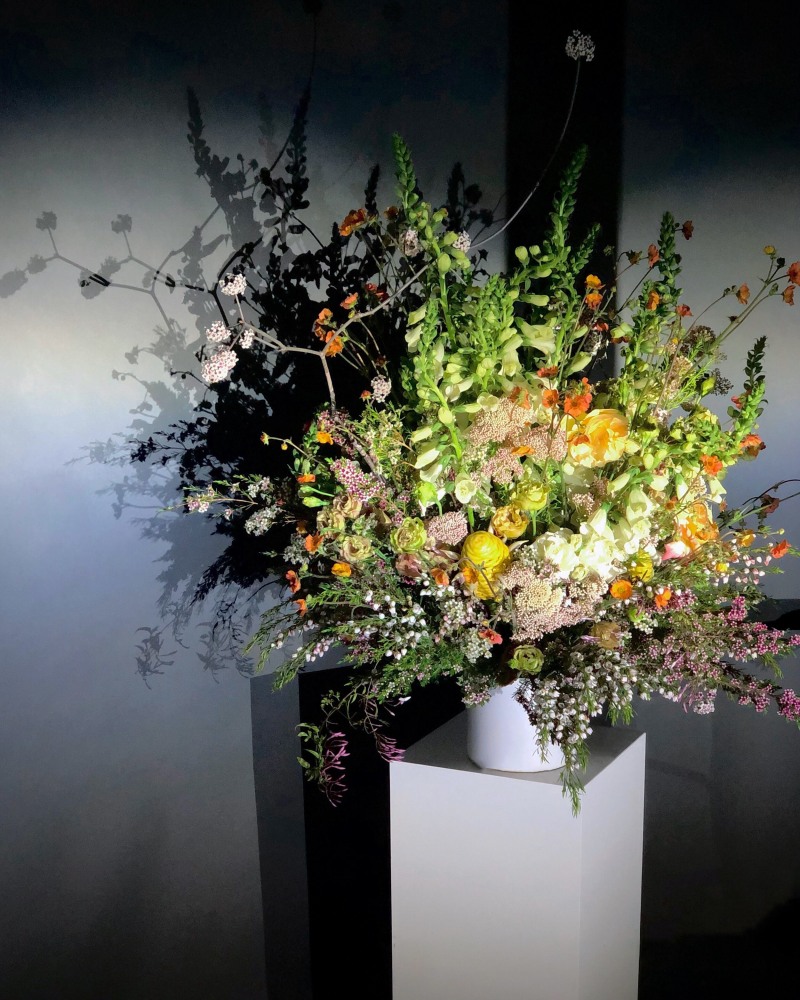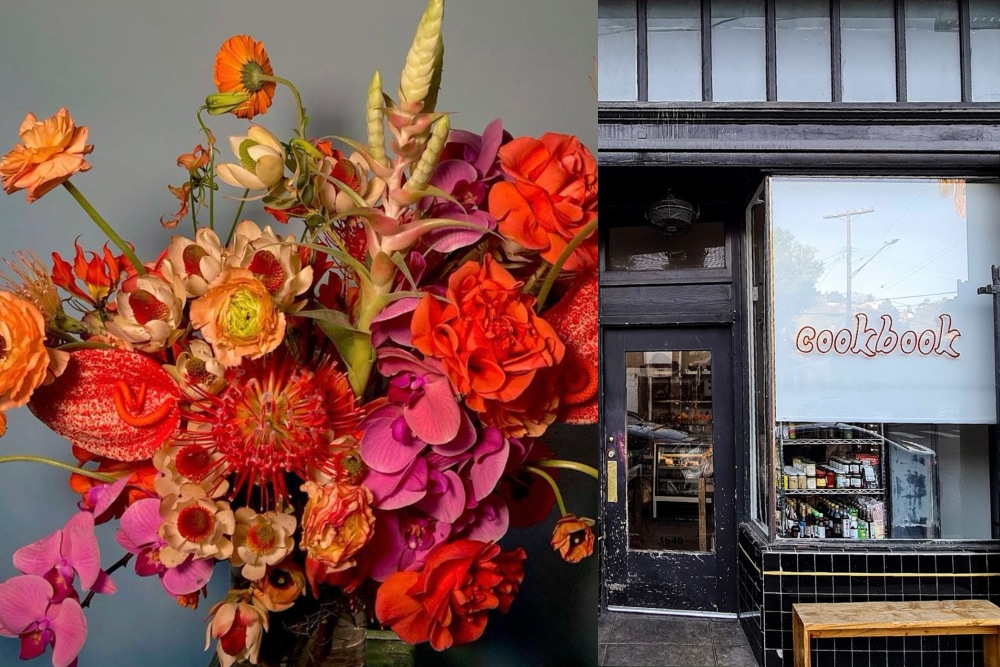 BASKET 16
Enjoy a beautiful selection from Cookbook, Los Angeles, your neighborhood green grocer.
Show you care with a show-stopping floral arrangement from Pretend Plants & Flowers, filled with the most exquisite and luscious flowers available. Includes delivery in the Los Angeles metropolitan area.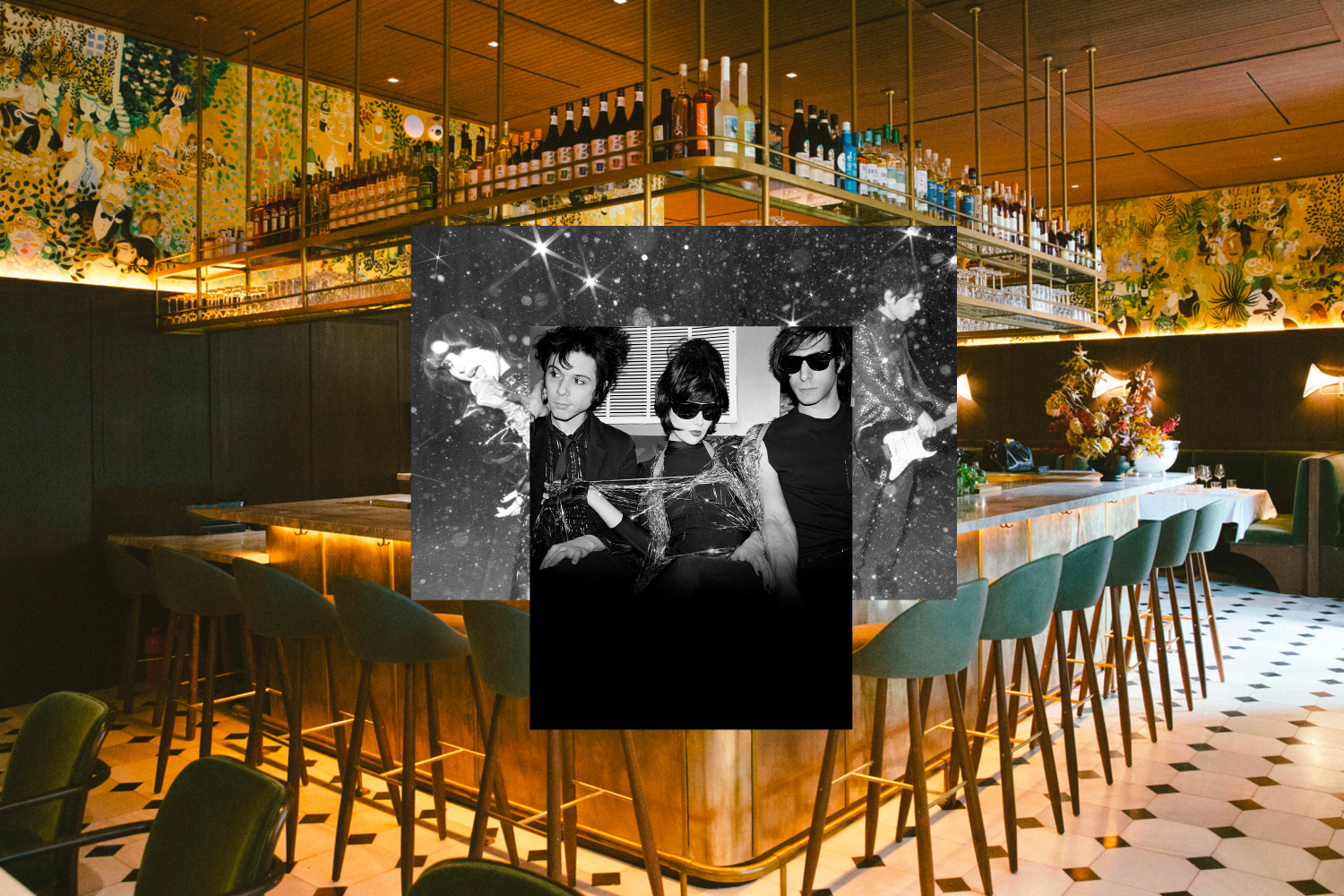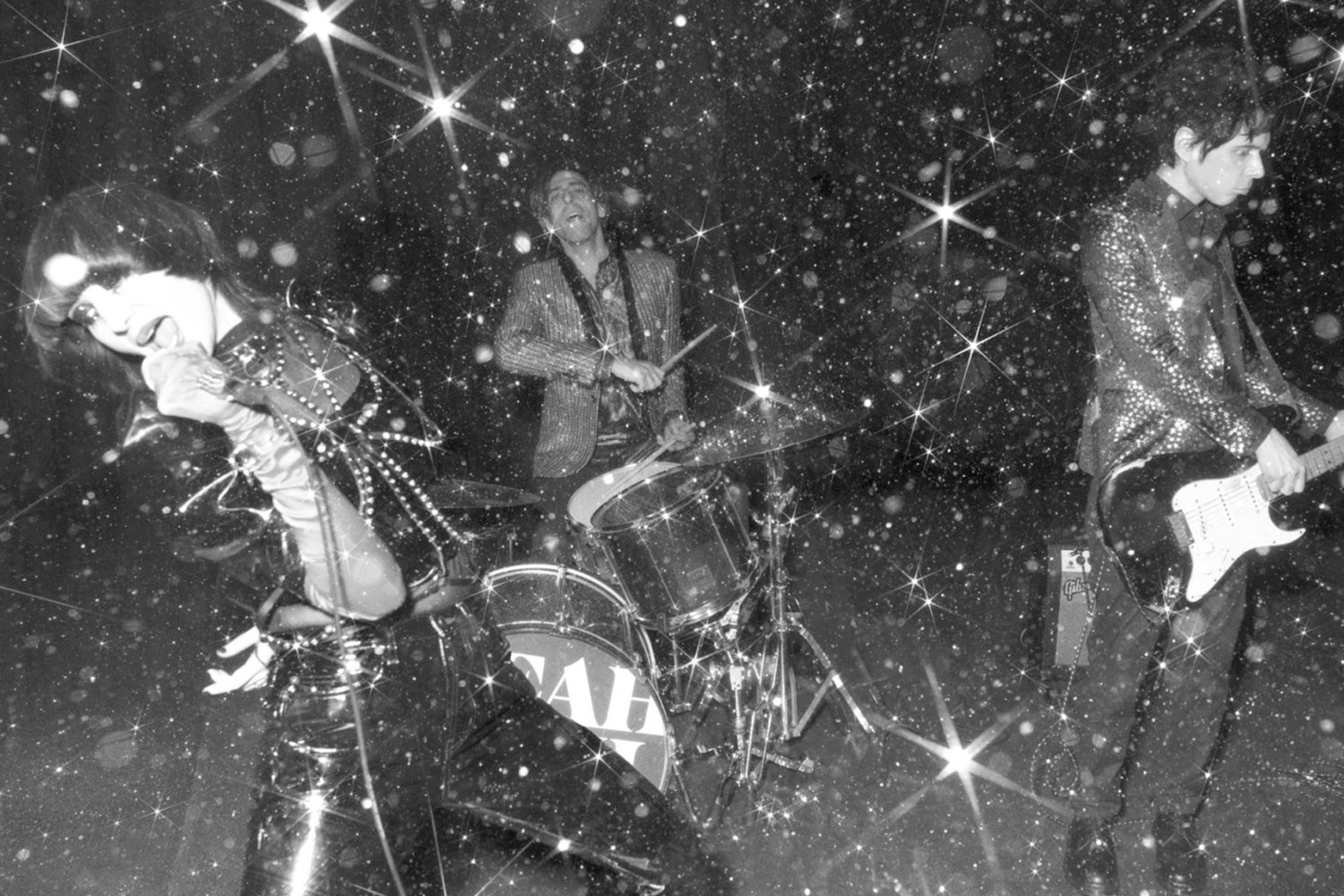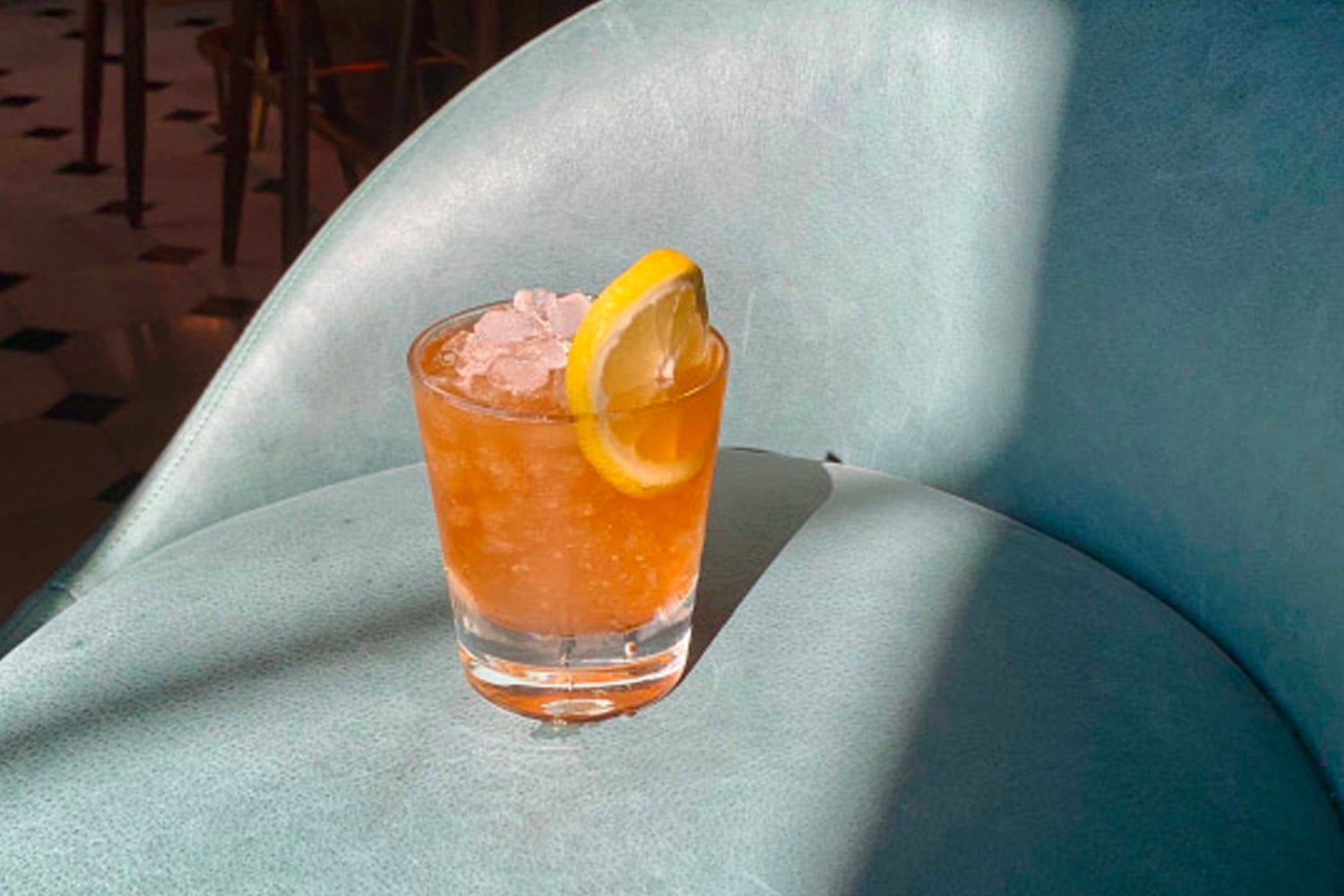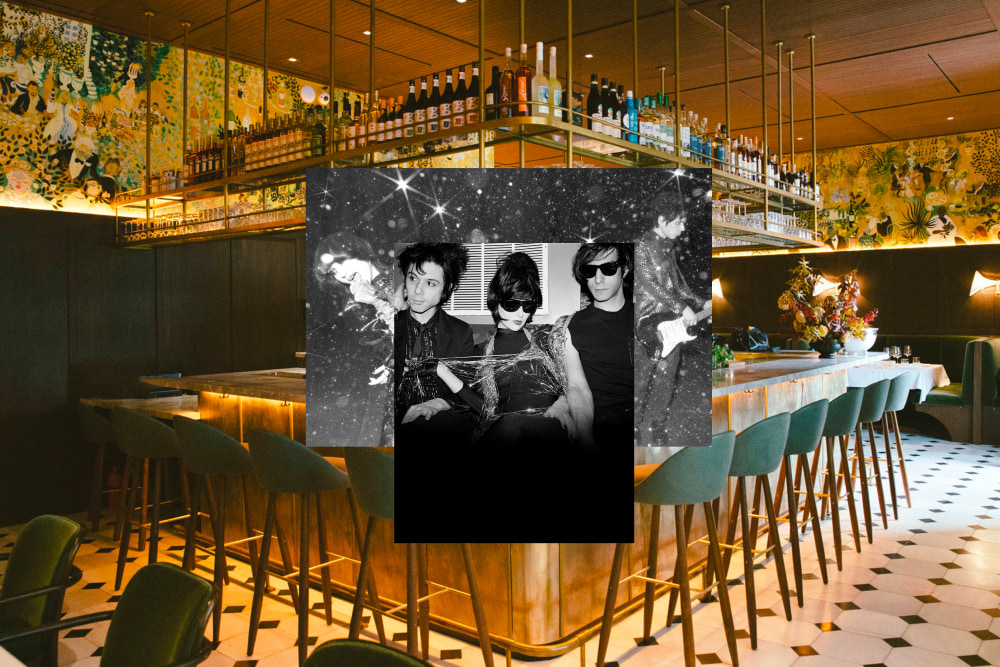 BASKET 17
Enjoy an elegant meal at Gigi's, a neighborhood bistro serving Californian interpretation of French fare in the heart of Hollywood's Sycamore District.
Two tickets to see legendary indie rock band Yeah Yeah Yeahs as they tour their first album in nine years, Cool It Down.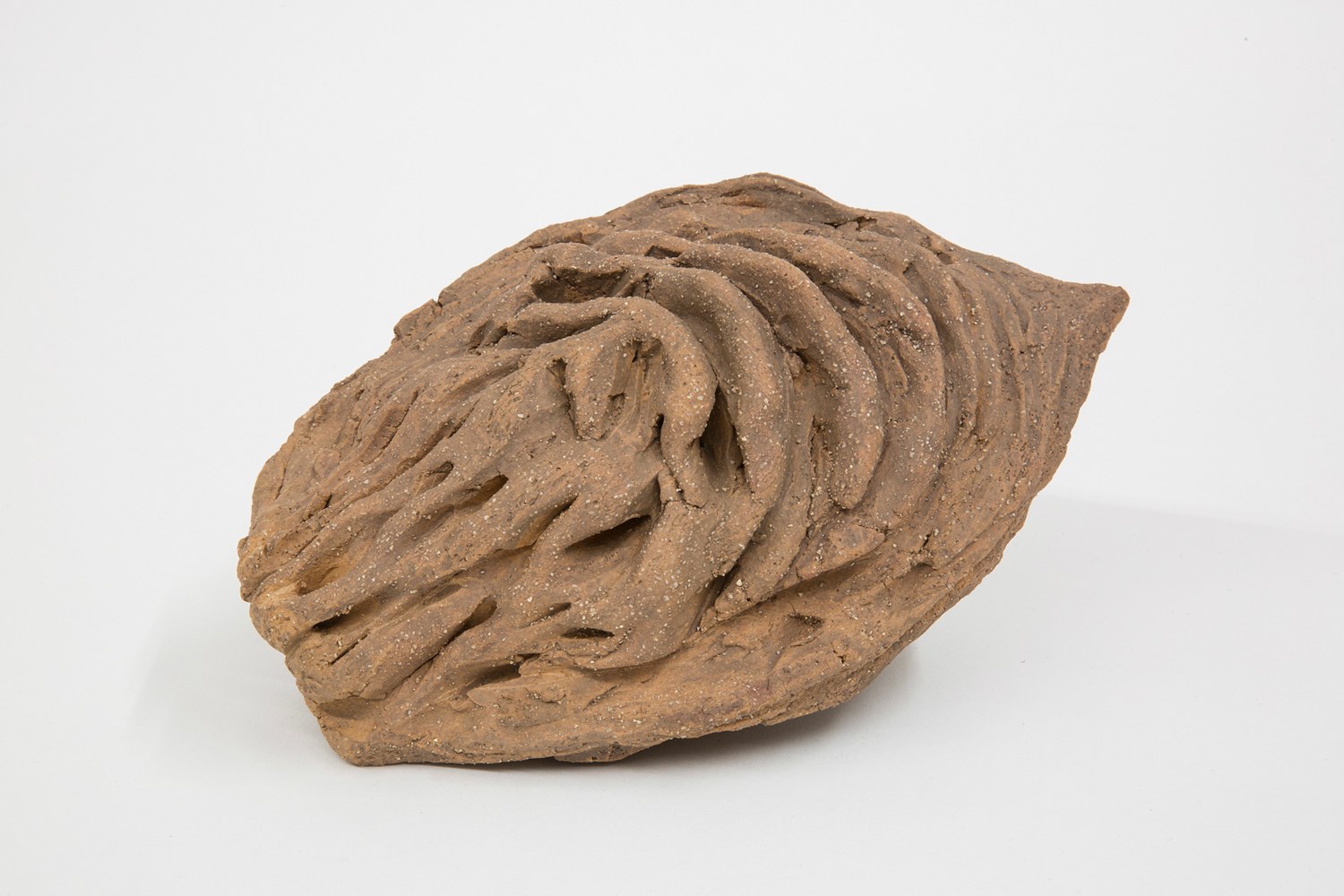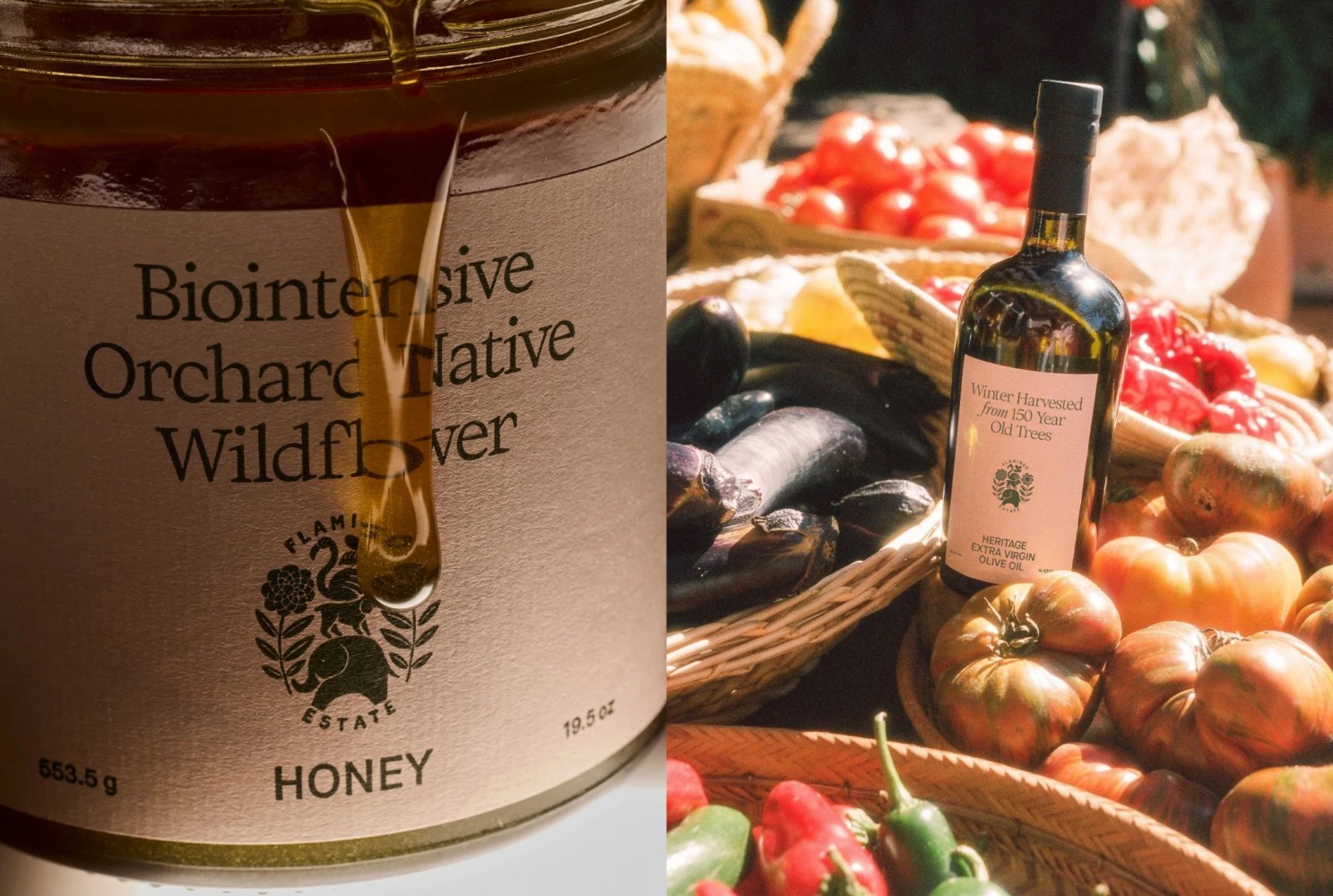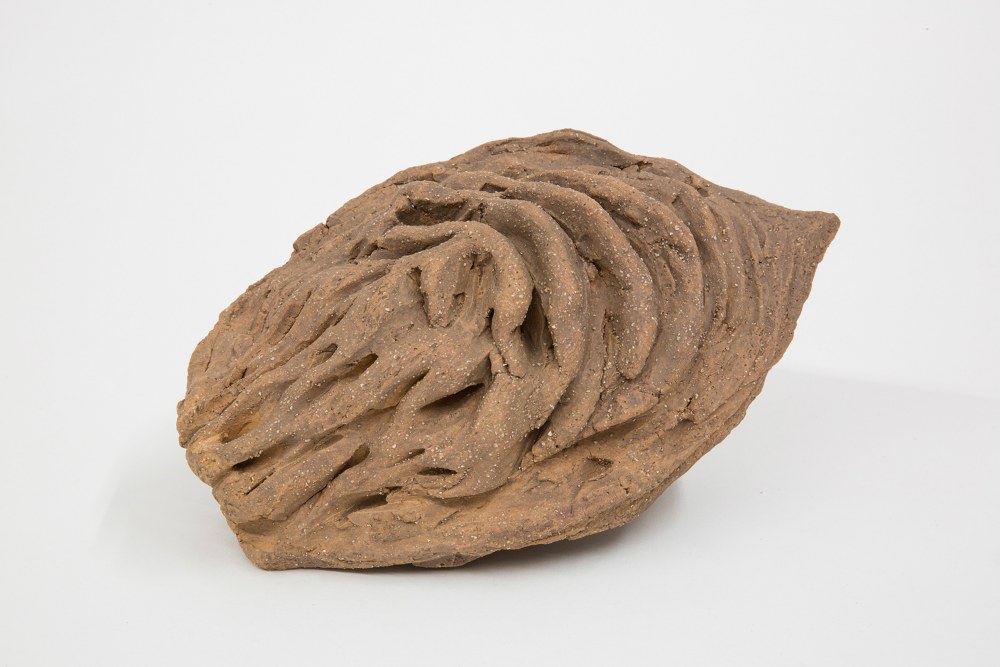 BASKET 18
This sculpture by the artist Josh Callaghan elevates the status of the humble peach pit to that of an art object, speaking to the generative capacity of the natural world.
Accompanied by a selection of some of Flamingo Estate's most loved products and a couple from their newest collection, Garden Essentials.
Basket includes: Garden Essentials Hand Soap, Garden Essentials Body Wash, a Roma Heirloom Tomato Candle, Heritage Extra Virgin Olive Oil, Pink Moon Rosé, Biointensive Native Wildflower Honey, Fridays from the Garden cookbook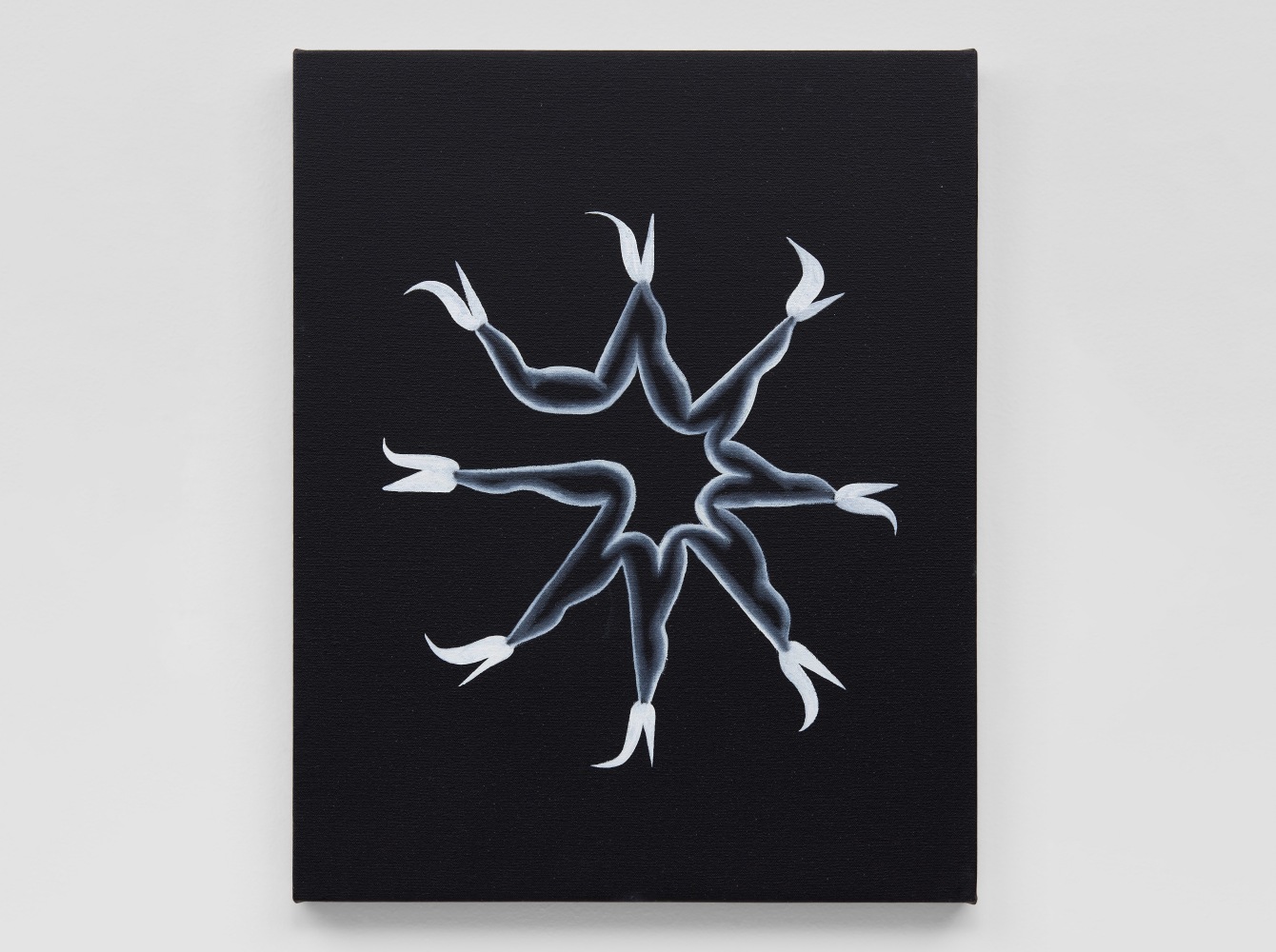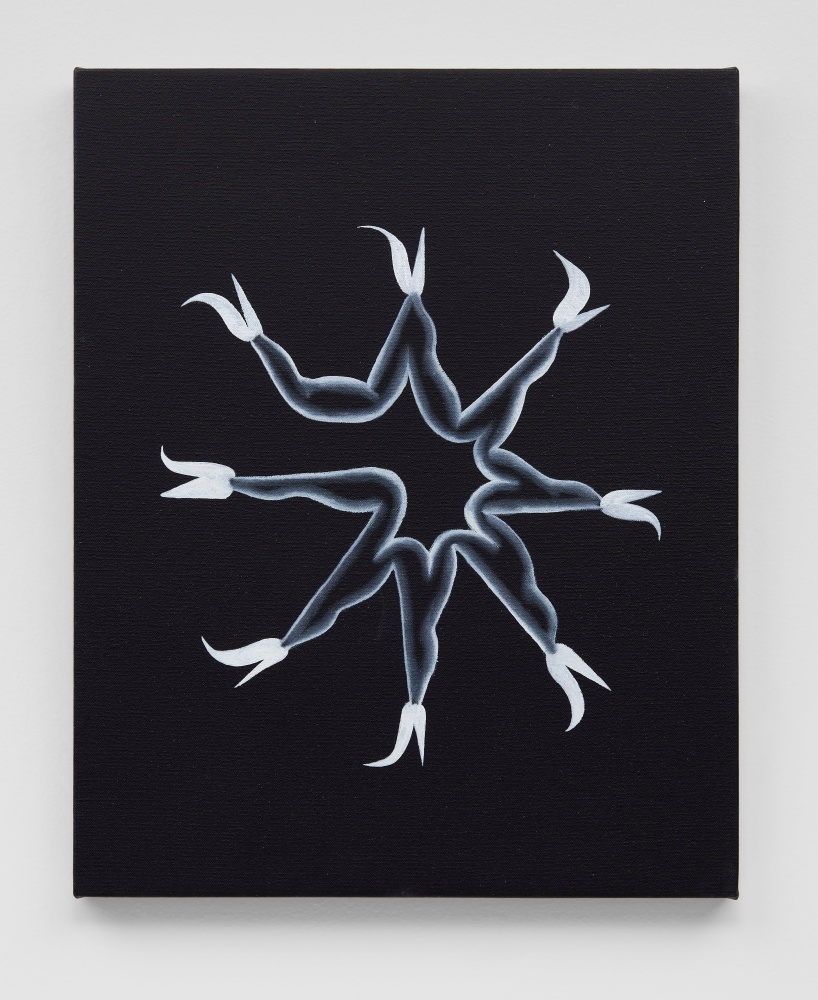 BASKET 19
An internationally renowned musician considered a pioneer of the "freak folk" and "New Weird America" movements, Devendra Banhart's musical work has always existed symbiotically alongside his pursuits in the other fine arts.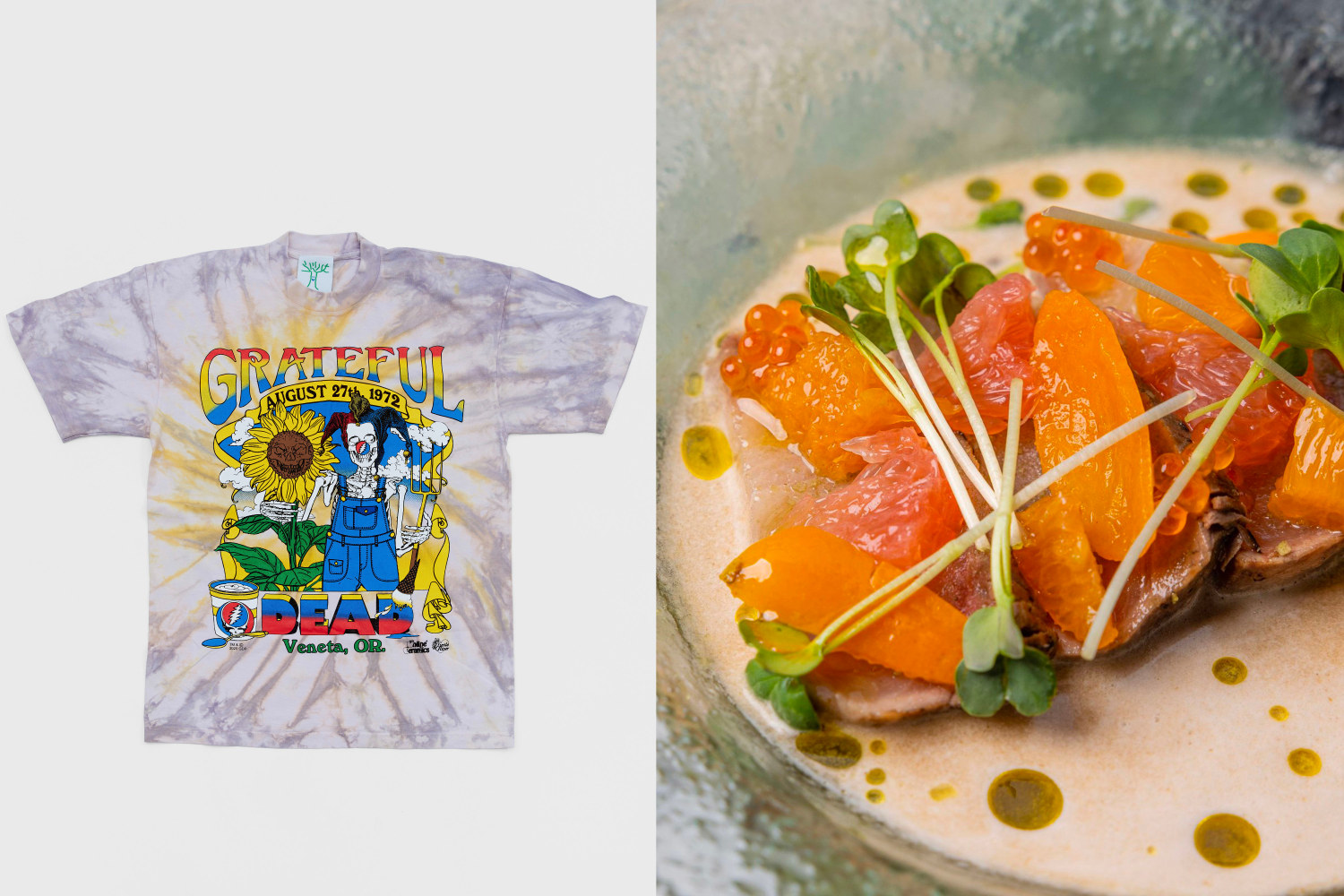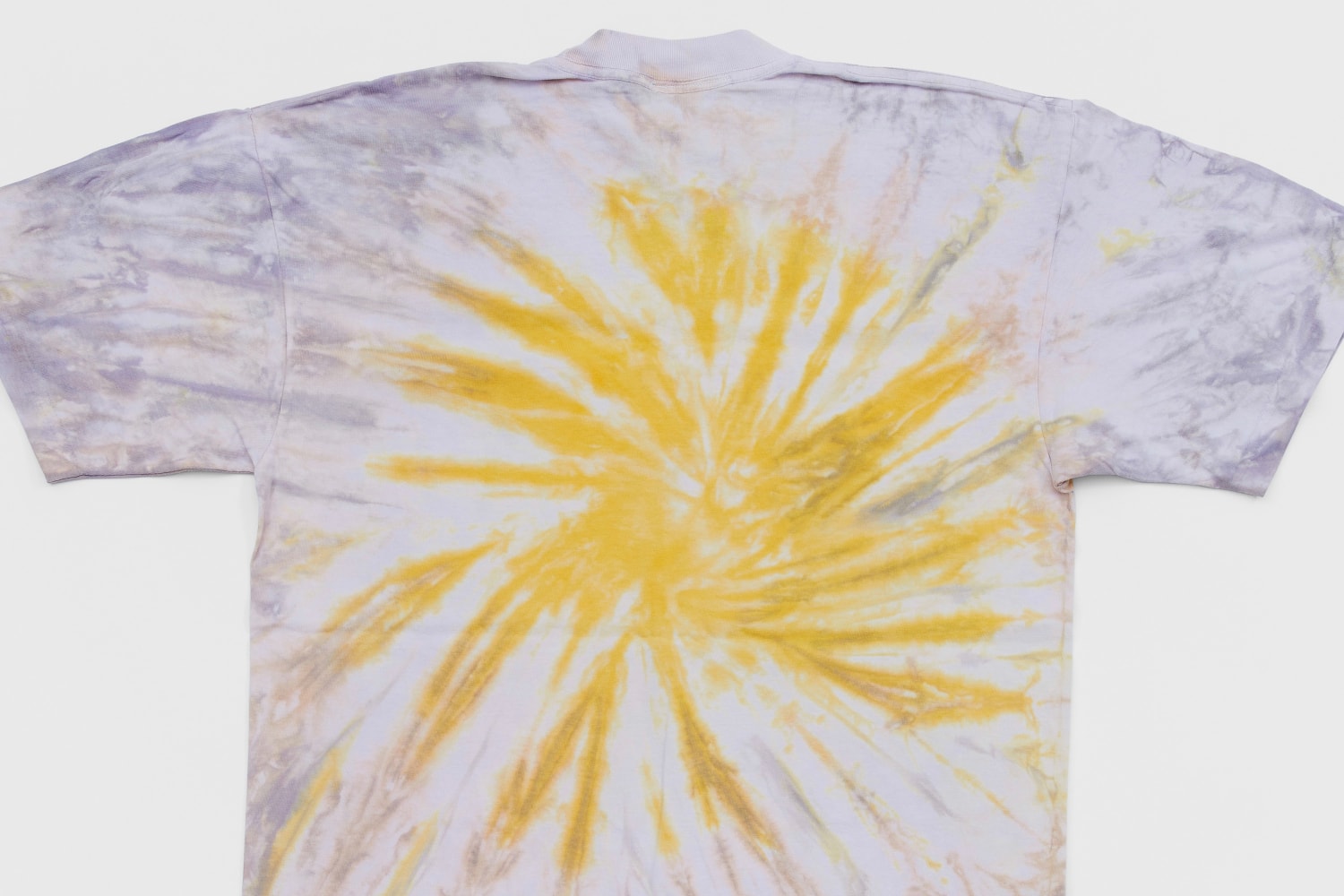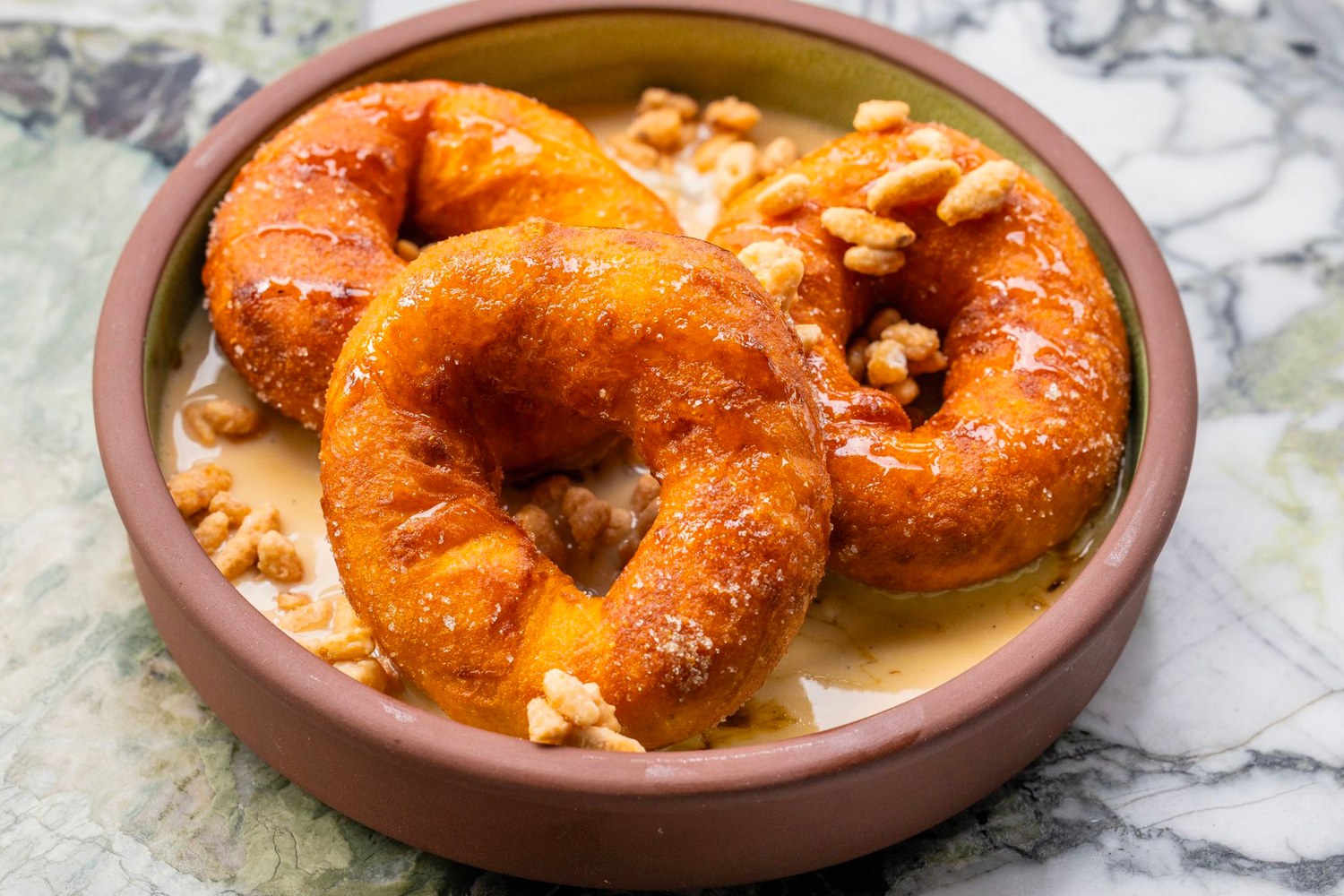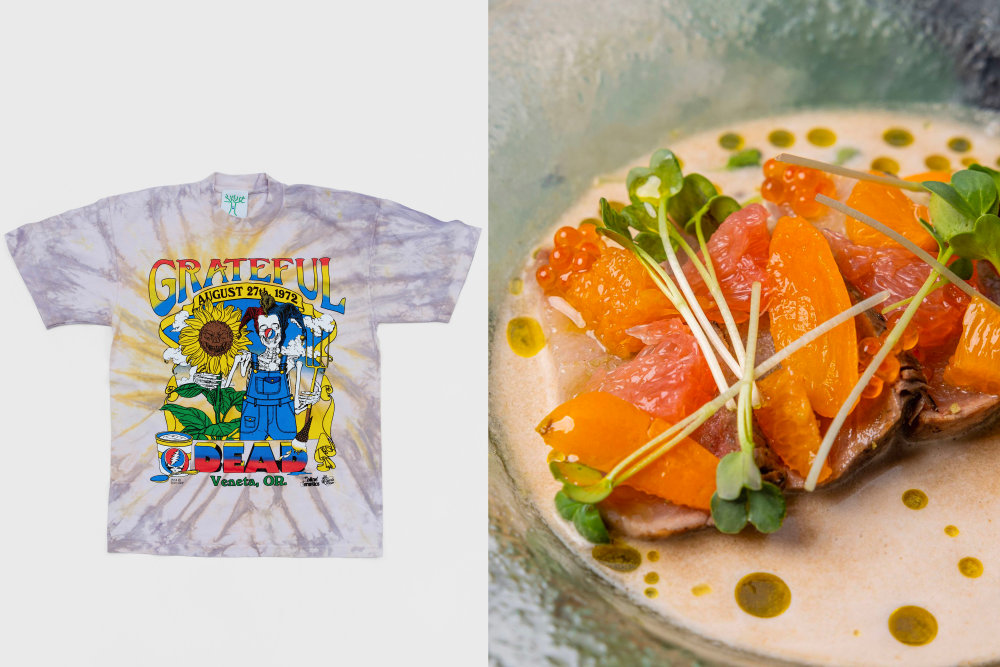 BASKET 20
Experience an unforgettable, chef-selected dinner by Chef Stephanie Izard at Cabra in Los Angeles. Expires August 1, 2023.
Accompanied by two unique shirts from coveted apparel brand Online Ceramics, printed and dyed one by one in Los Angeles.
Sexy Beast would like to thank the HOST COMMITTEE for the 2022 Kickoff event; Edgar Arceneaux, Andrea Bowers, Andrea Marie Breiling, Noora Raj Brown, Johanna Burton, Connie Butler, Geraldine Chung, Commonwealth & Council, Kelly Connors, Carlton DeWoody, Kyle DeWoody, Anat Ebgi, Anne Ellegood, Sara Fitzmaurice, Jessica Fleischmann, Derek Fordjour, François Ghebaly, William Hathaway, Ebony L. Haynes, Ally Hilfiger, Ben Hundreds, Bobby Hundreds, Laura Hyatt, Deborah Irmas, Luis De Jesus, Rachel Keller, Alexis Kerin, Christine Y. Kim, Kathleen Kim, Kristina Kite, Karyn Kohl & Silas Dilworth, Bettina Korek, Eric Kranzler, Barbara Kruger, Jessica Gersh Leff, Agnes Lew, Arthur Lewis, Zoe Lister-Jones, Melanie Ouyang Lum, Mieke Marple, Mara McCarthy, Davida Nemeroff, Catherine Opie, Carlye Packer, Michelle Joan Papillon, Ann Philbin & Cynthia Wornham, Nicoletta Pollara, Amy Poncher, Shaun Regen, Sonny Ruscha Granade, Melanie Schiff & Sterling Ruby, Maria Seferian, Mindy Shapero & David Kordansky, Talia Shipman, Jennifer Simchowitz, Brandi Sjostrom, Kristen Stegemoeller, Berry Stein, Claire Tabouret, Naomi Wilding & Anthony Cran, Kate Wolf, Ann Soh Woods, Emilia Yin, Maritza Lerman Yoes, and Laurie Ziegler.
Thank you to the Sexy Beast SPONSORS; Amy Atwood Selections, Andrea Bowers, Anna Rosen/Prototypes 4 Now, Art Life Practice, Atenti, BZIPPY, Block Shop, Boomtown Brewery, The Box LA, Bright Event Rentals, Bub and Grandma's, Cabra, Coco's to Gogo, Collina Strada, Cookbook Market, Crying Clover Candles, Devendra Banhart, Divya Mehra, Eagle Rock Brewery, Eckhaus Latta, Eden's Hungarian, Fat & Flour, Face Well Aging, Fawn Rogers, Flamingo Estate, Future Gin, Gemini Bakehouse, Ghia, Gigi's LA, Girl & the Goat, GrantLOVE x Amber Sakai, Gu Taiwanese Pastry, Guayaki Yerba Mate, Helen's Wines, The Hundreds, Jon & Vinny's, Josh Callaghan, Lauren Elder, Lemon Poppy, Matheson Cookware, Miracle Water, MOXA Acupuncture, Night Gallery, Night Light, Online Ceramics, Paperback Brewery, Papalote Mezcal, Pretend Plants & Flowers, Roni Selects, Root of All Food, Scribe Wine, Scholium Winery, Sessance, Seth Rogen Pottery, Shoshi Watanabe, The Source, SR Studio LA, Stillroom, Suay Sew Shop, Tepozan Tequila, Vervet, Yeah Yeah Yeahs, Zizia Botanicals, and our volunteers!