Night Gallery is delighted to present Stranger, Korean artist Yooyun Yang's solo exhibition of recent paintings, which marks the artist's debut solo show in the United States.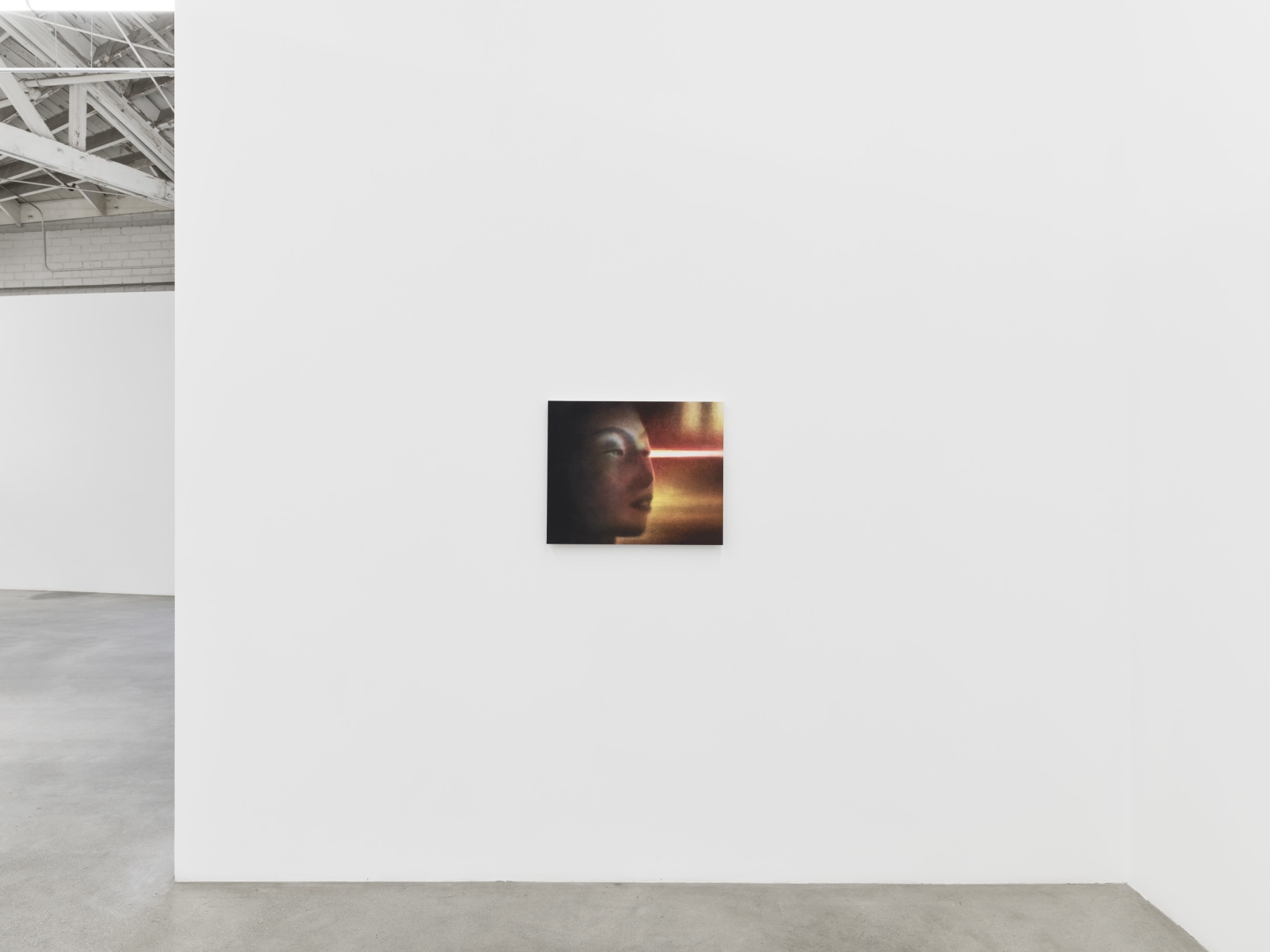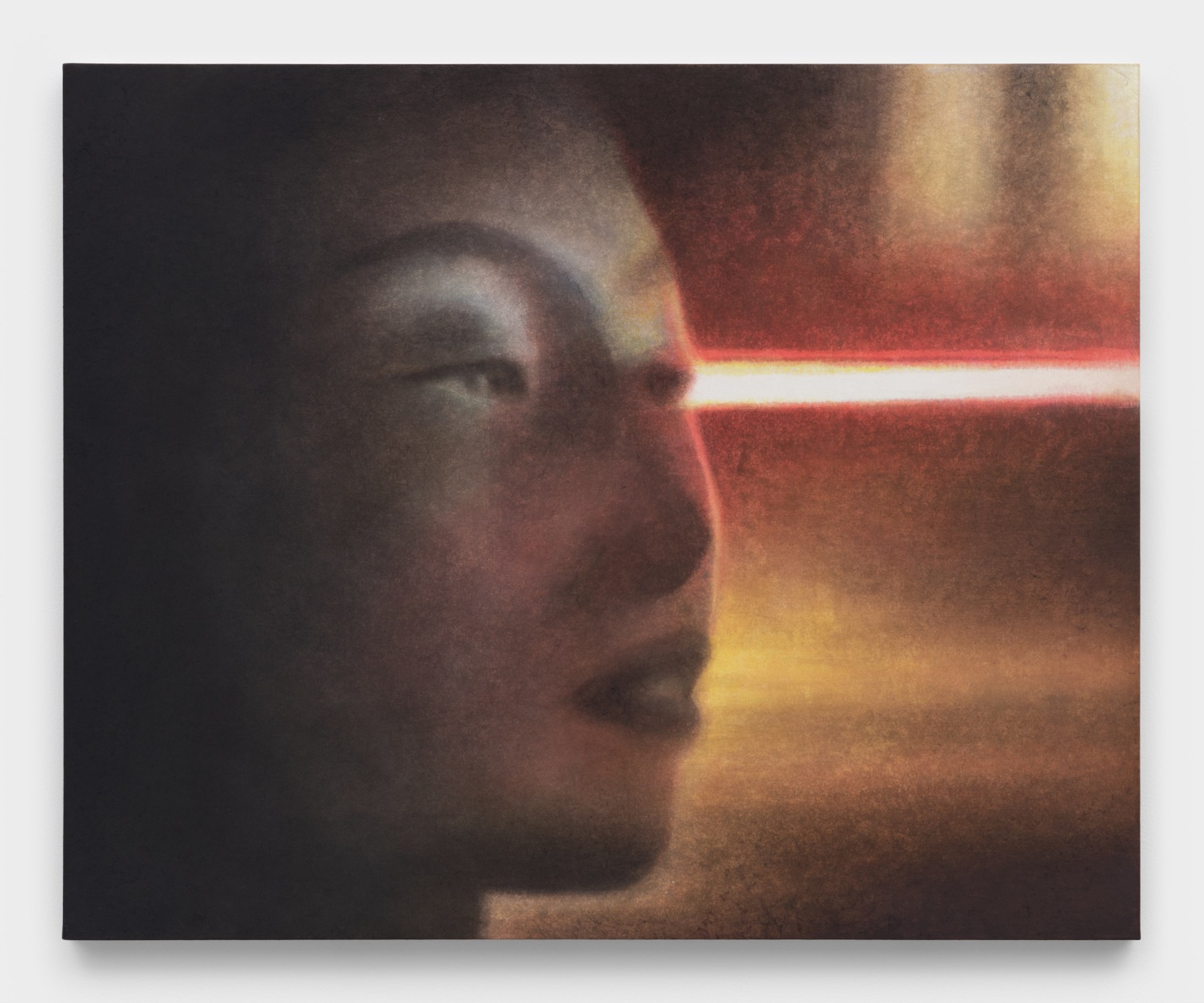 The artist paints everyday scenes with a sense of jamais vu, or unfamiliarity. The works in Stranger feature acrylic on jangji, a thick, traditional Korean paper handmade from mulberry bark. Yang works from photographs, taking inspiration from both popular media images and personal snapshots. She crops, enlarges, and otherwise distorts them, focusing on fleeting moments and gestures. Yang's canny use of light and shadow are integral to her practice. Six years ago, light became a major subject, marking a shift from the veiled dimness of older works.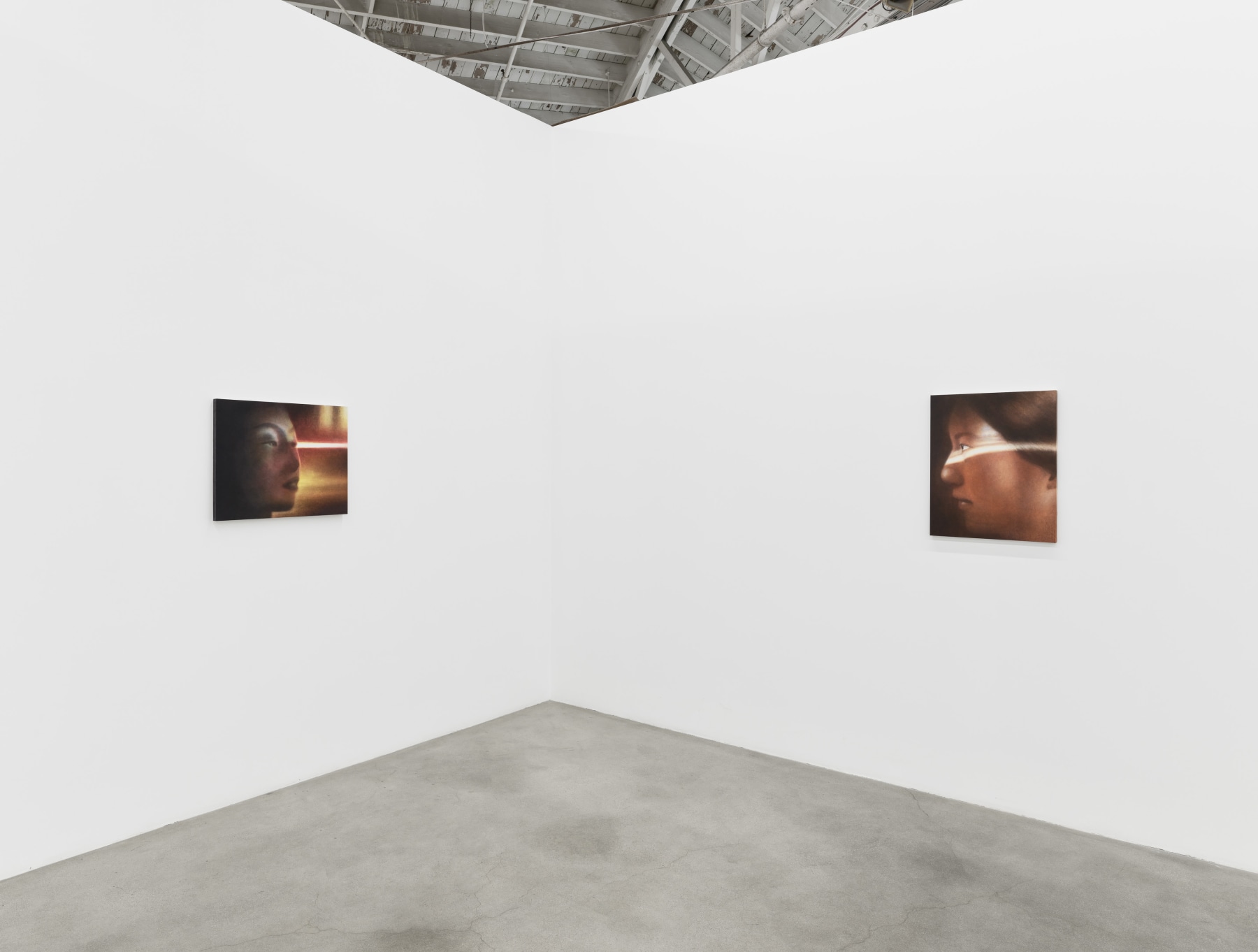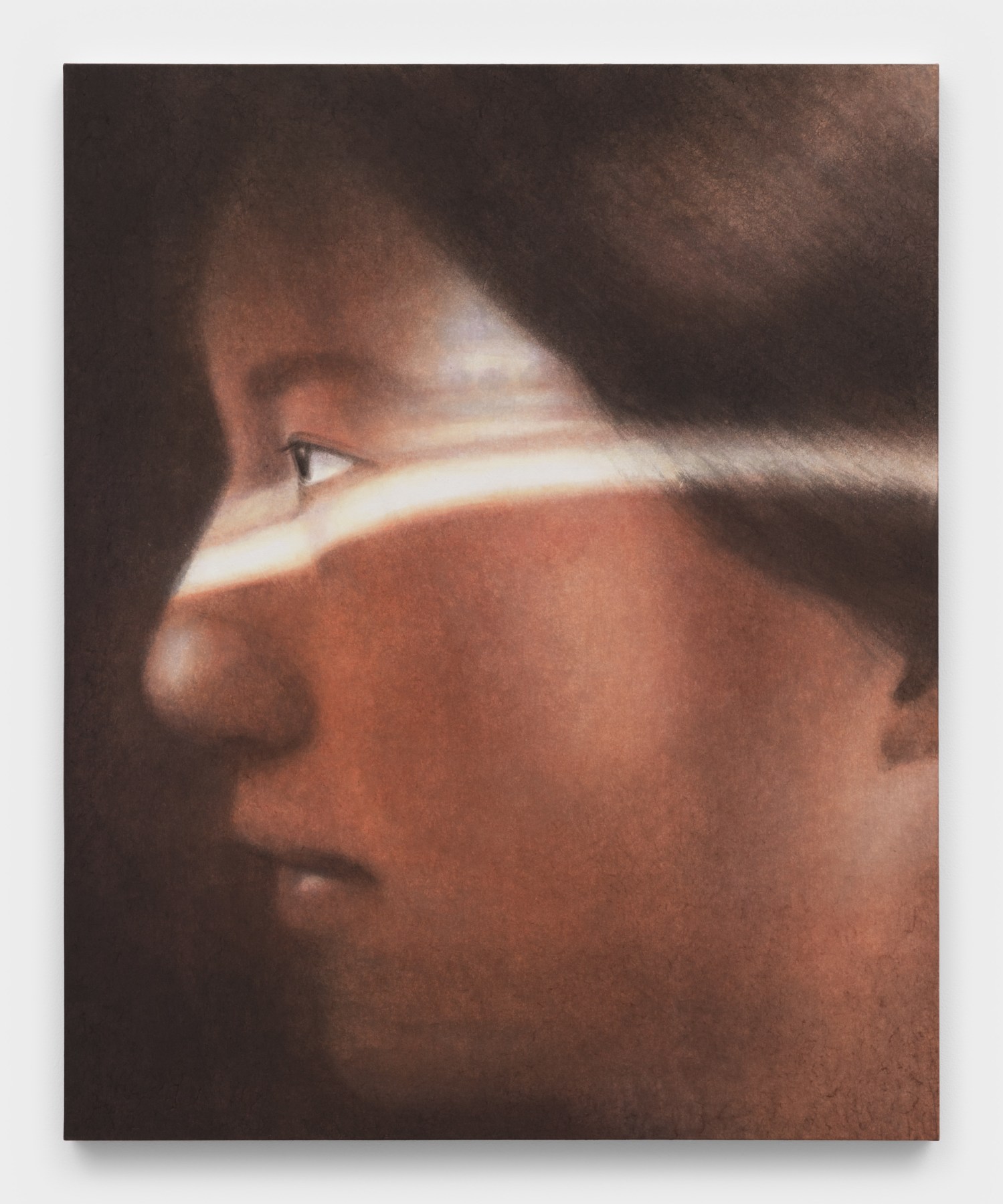 In the late 2000s, Yang made surrealistic pictures that reconstructed her inner world. She relied on her imagination to generate distorted bodies that reflected her emotional state. In the intervening years, the artist has shifted her focus outward. Anonymous faces and mysterious gestures fill her new canvases. They suggest broad, contemporary malaise as well as the specifics of Korean history and culture: The artist also paints aging buildings in marginalized Korean neighborhoods and has referenced issues of censorship linked to a popular uprising in 1980.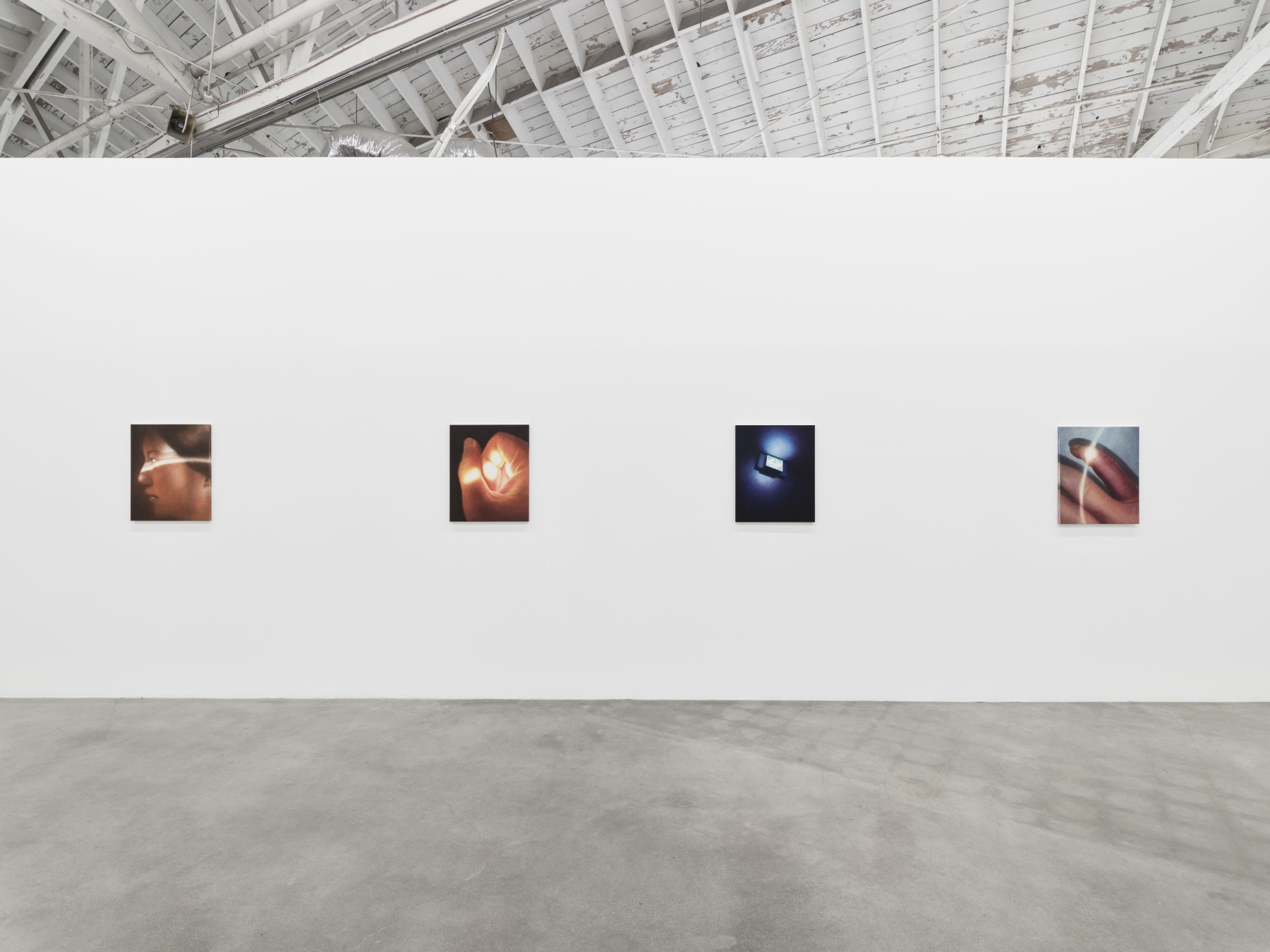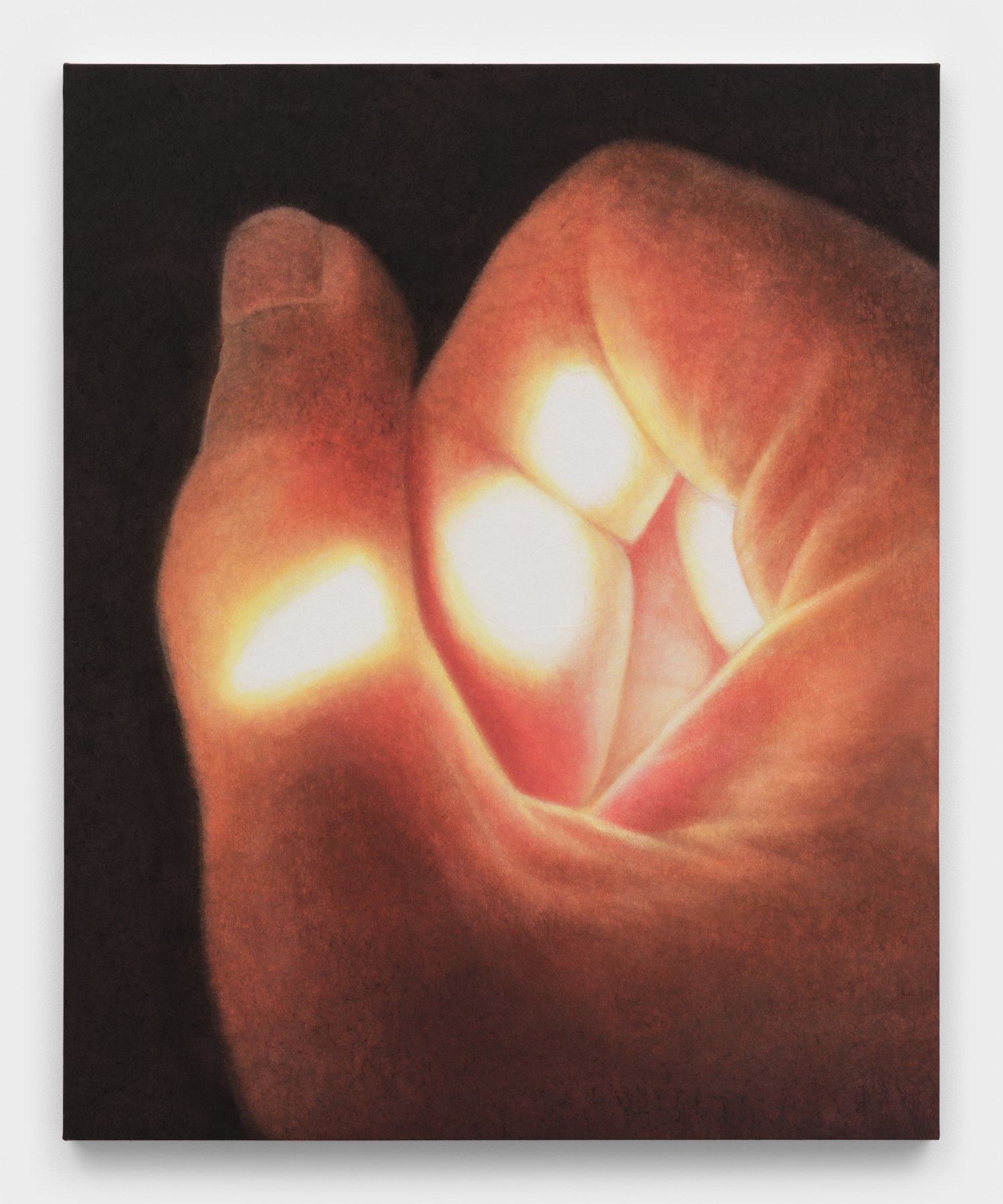 Yang's figures are recognizably Asian, yet the artist blurs their specific features; she is less interested in individual identity than in emotions, in depicting what many of us feel and struggle to express. Her intense, cinematic imagery evokes Michaël Borremans's surreal, photographic paintings.
In Stranger, a figure wipes at their face with a white towel, "obscuring" their features. The stark contrast of light and shadow in fabric and fingers suggest a momentary, photographic flash. Labor focuses on a white tee shirt and the veins of a figure's neck. The spare monochrome background is deceptively simple: To create it, the artist applied more than twenty layers of thin acrylic paint over a concise pencil drawing.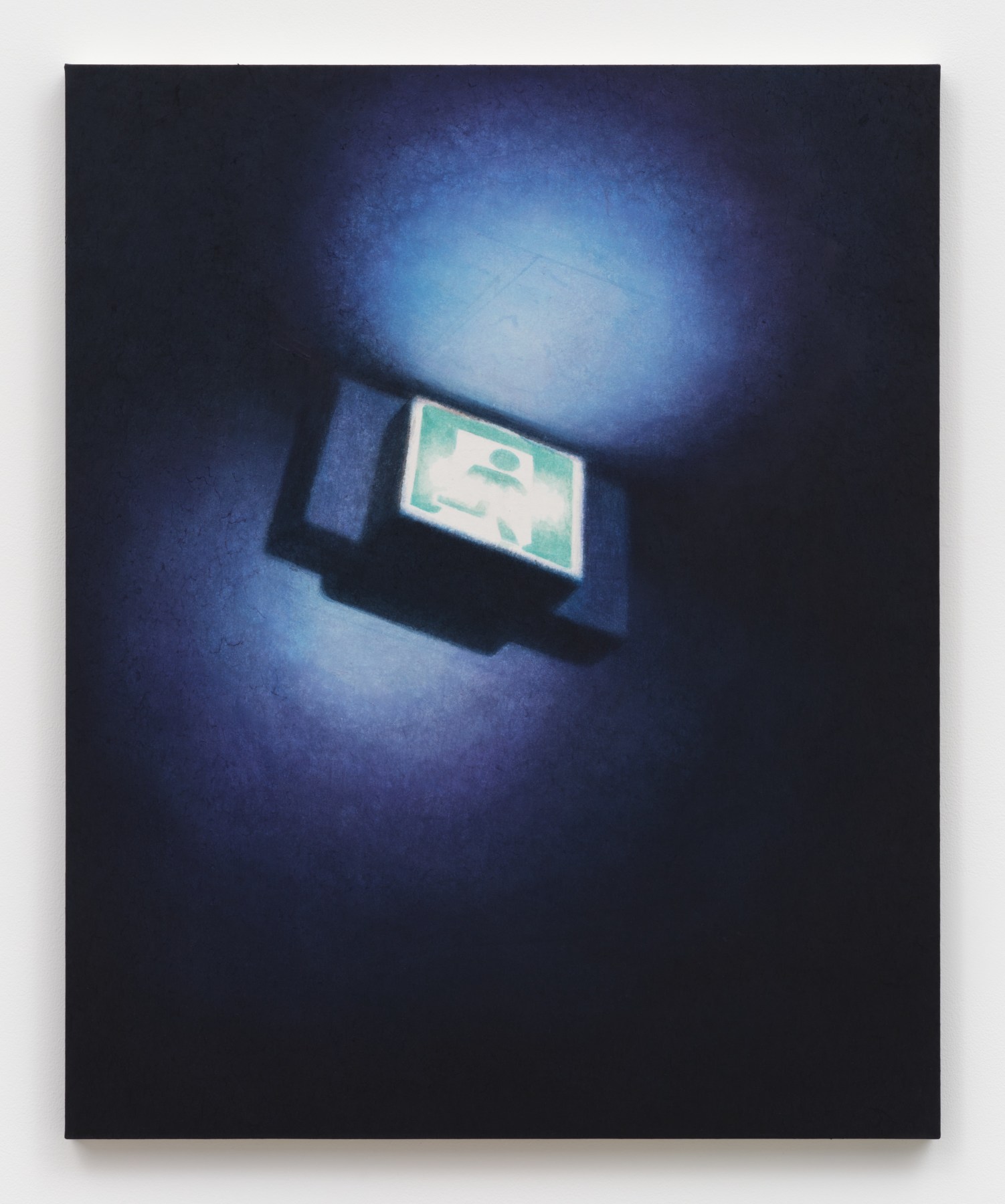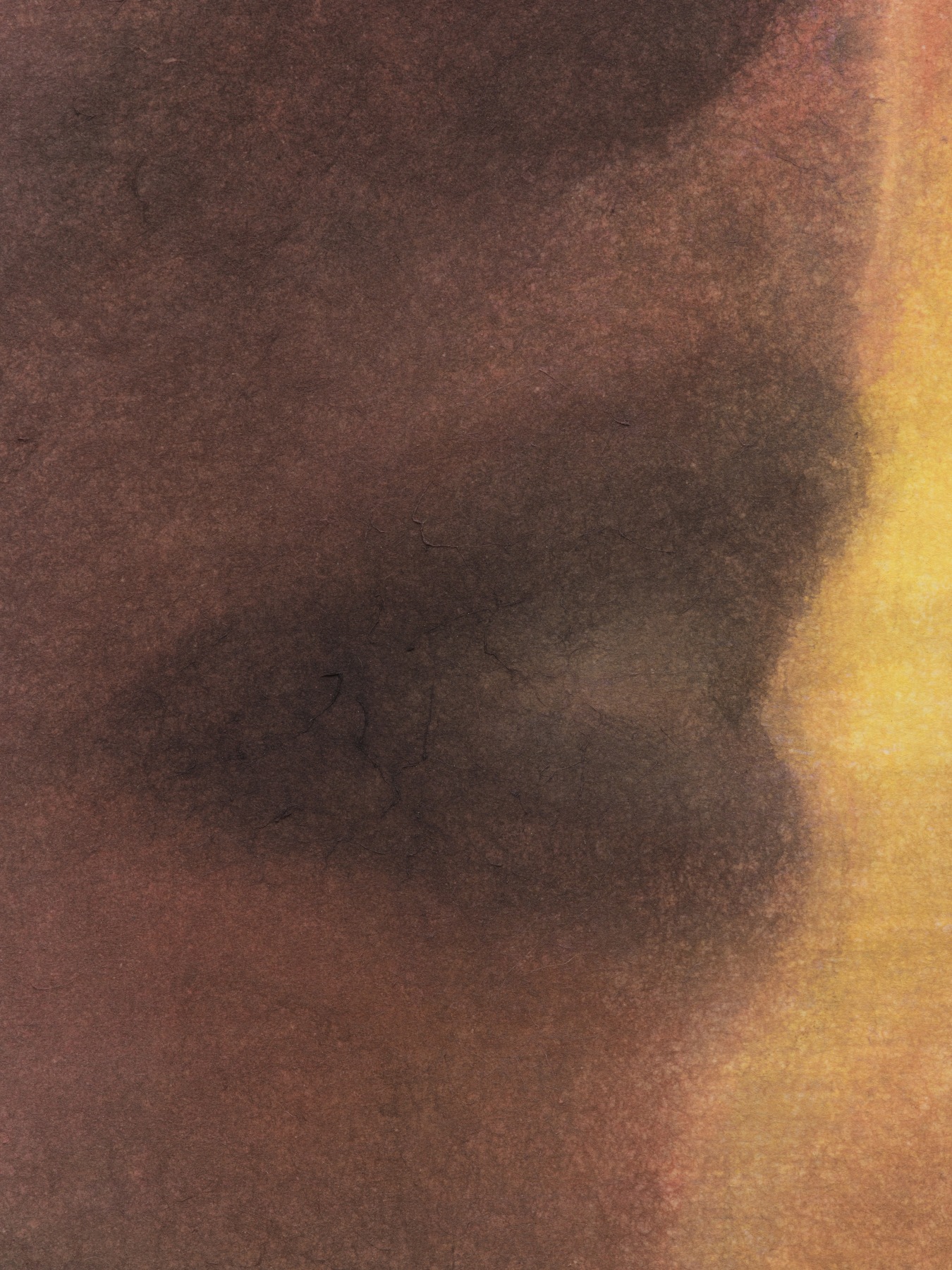 In Beam of Light and Midnight, light itself becomes a central character, penetrating the surrounding darkness and evoking canonical styles from Western art—Caravaggio's chiaroscuro and Edward Hopper's poetic realism, in particular. Yang finds a unique approach by working on a different substrate than her predecessors. Jangji paper absorbs each acrylic color as it's applied, creating a unique, radiant, and layered quality that preserves the artist's marks over time. Instead of bouncing light, as oil on canvas might, Yang's layers of paint engulf it, amplifying her compositions' profound, emotional atmospheres.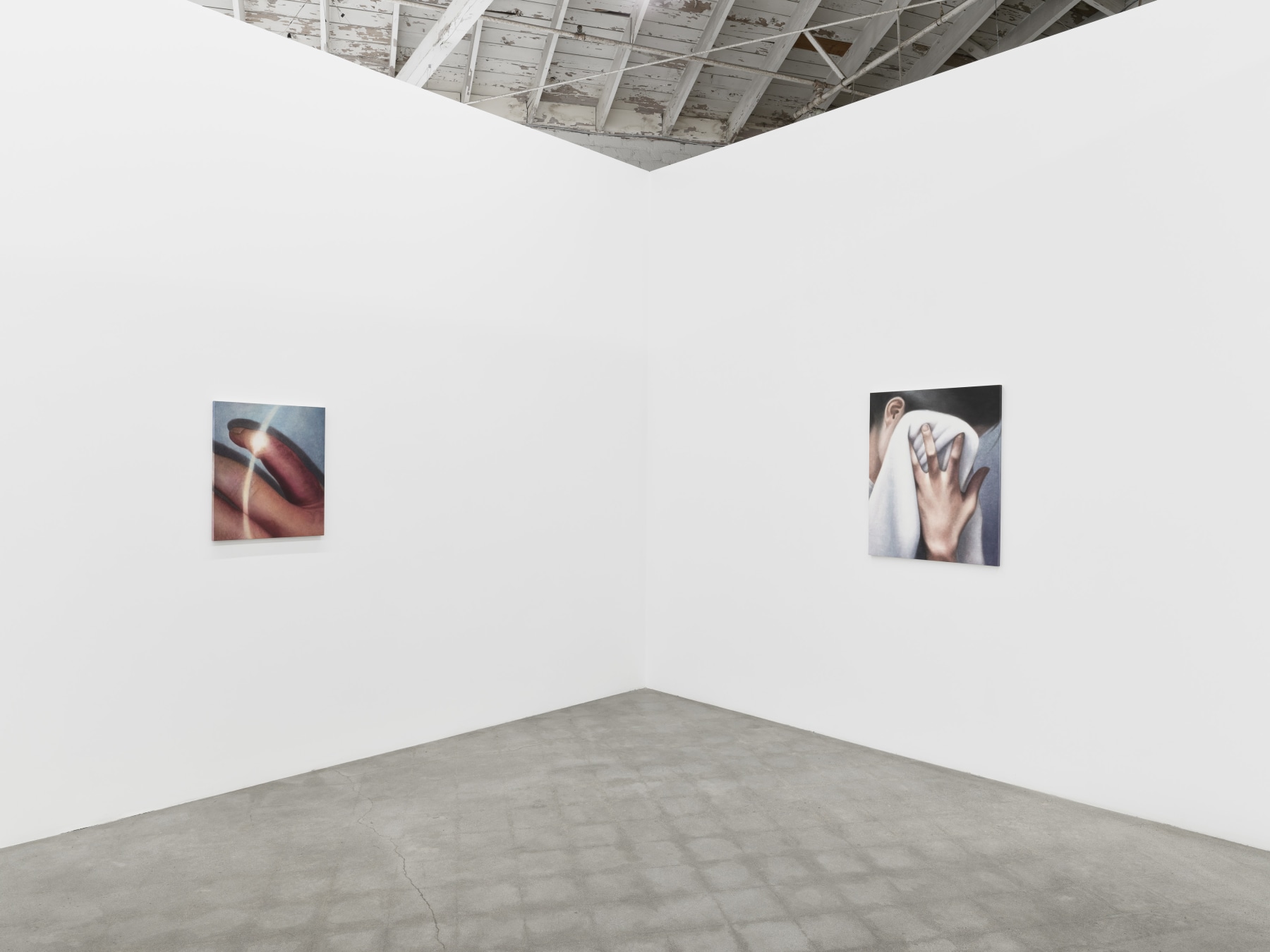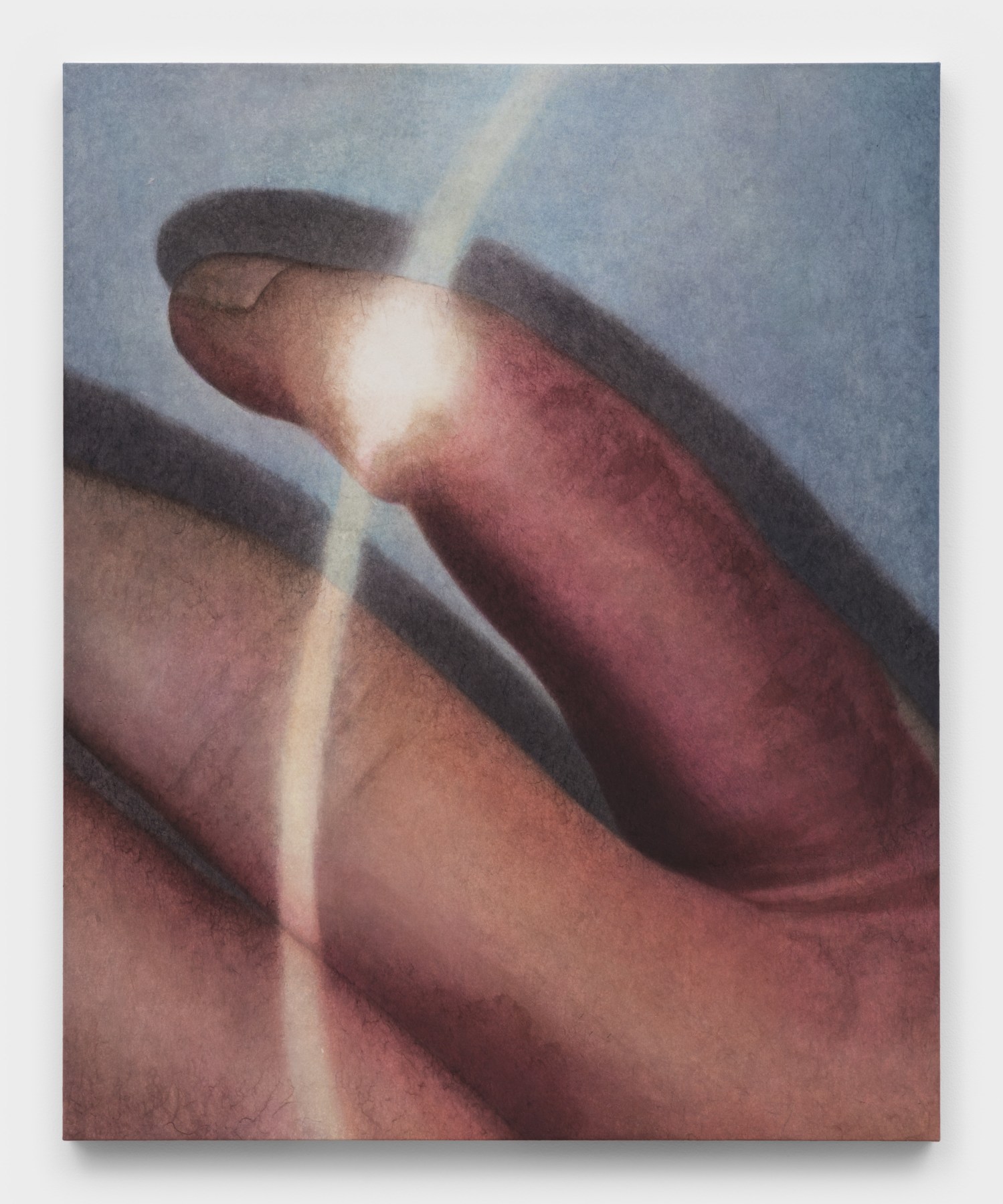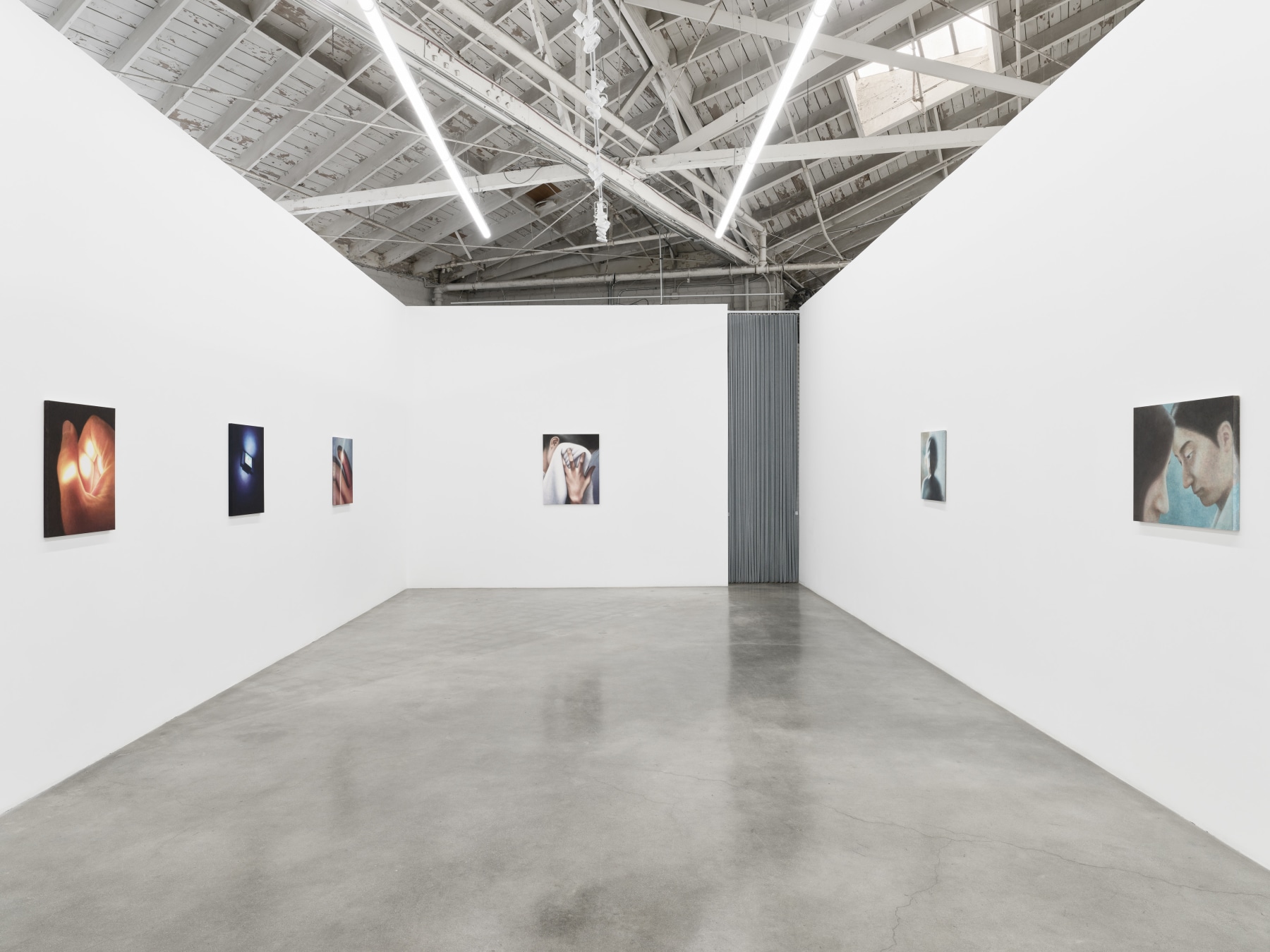 Titles function as gentle descriptors of the strangeness Yang experienced in encountering the scenes she depicts. In Ring, light passes across fingers while in Butterfly, it draws decalcomania-like patterns around an emergency lamp.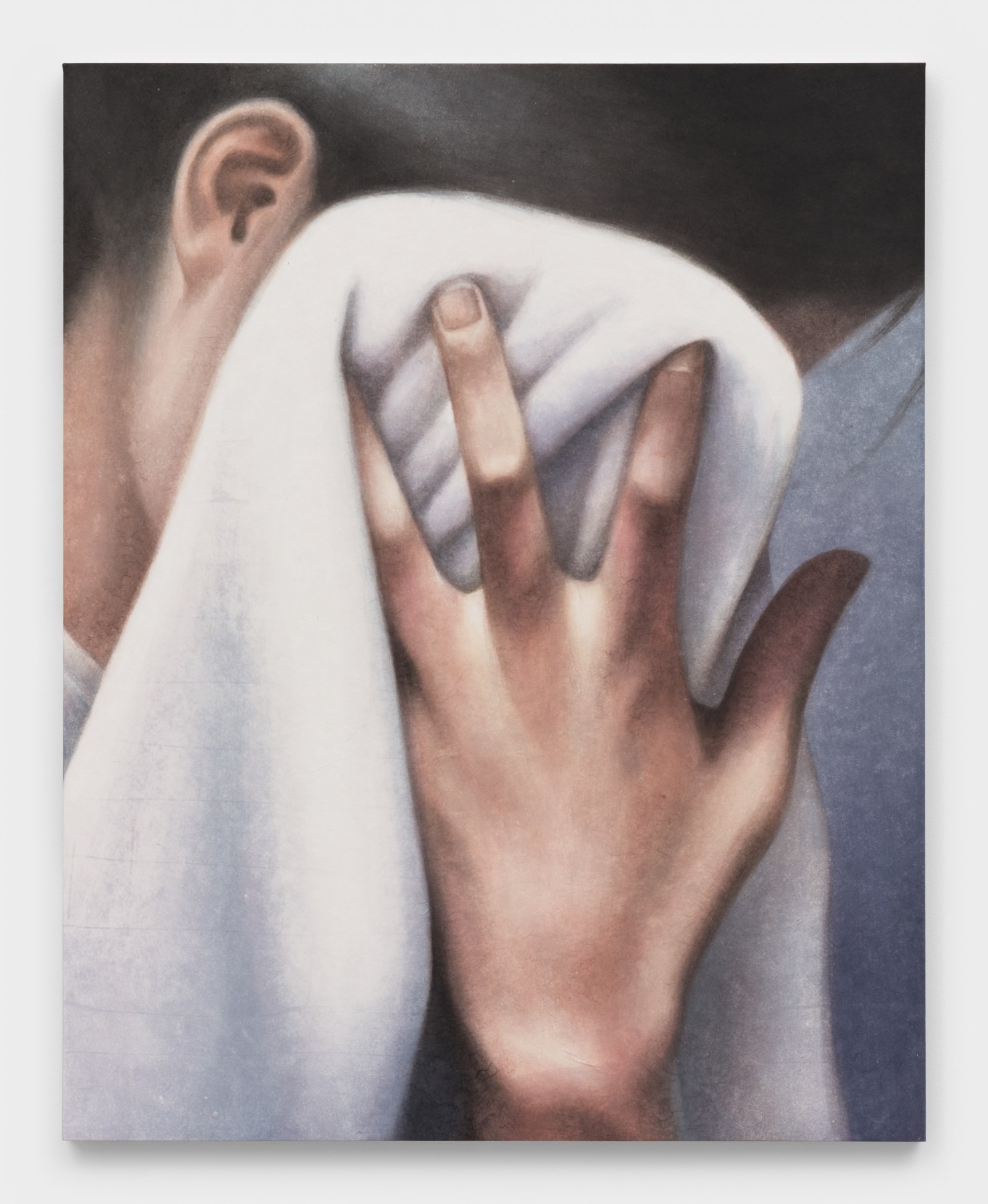 Language spurred the artist's fascination with the unfamiliar. Yang notes that two Korean words—teum (틈, "gap") and teumsae (틈새, "in between")—differ by just one syllable, yet their subtle distinctions suggest ideas about the boundless possibilities of various openings. The teumsae throughout Stranger convey emotions as intricately layered as Yang's paint.
–Hayoung Chung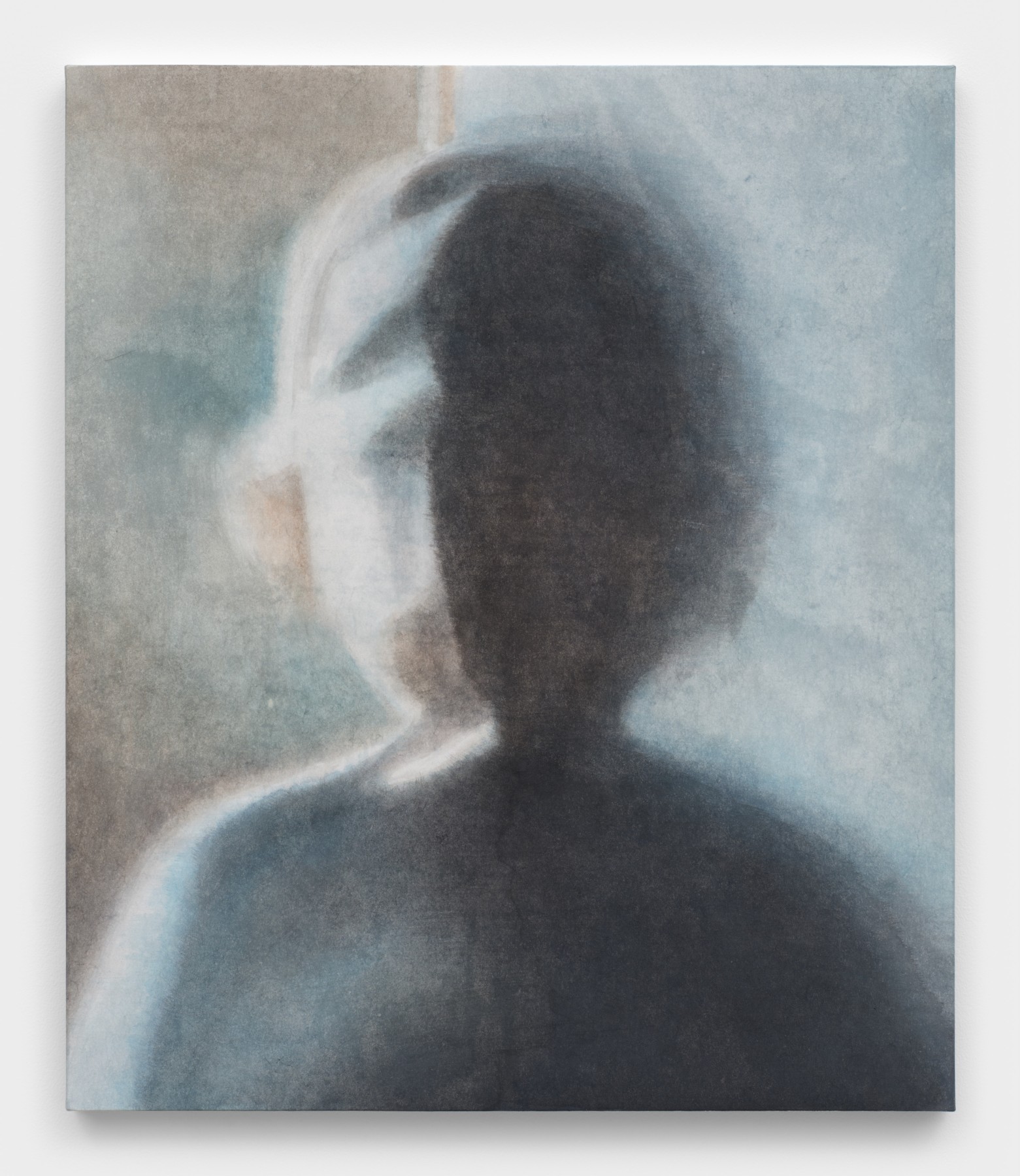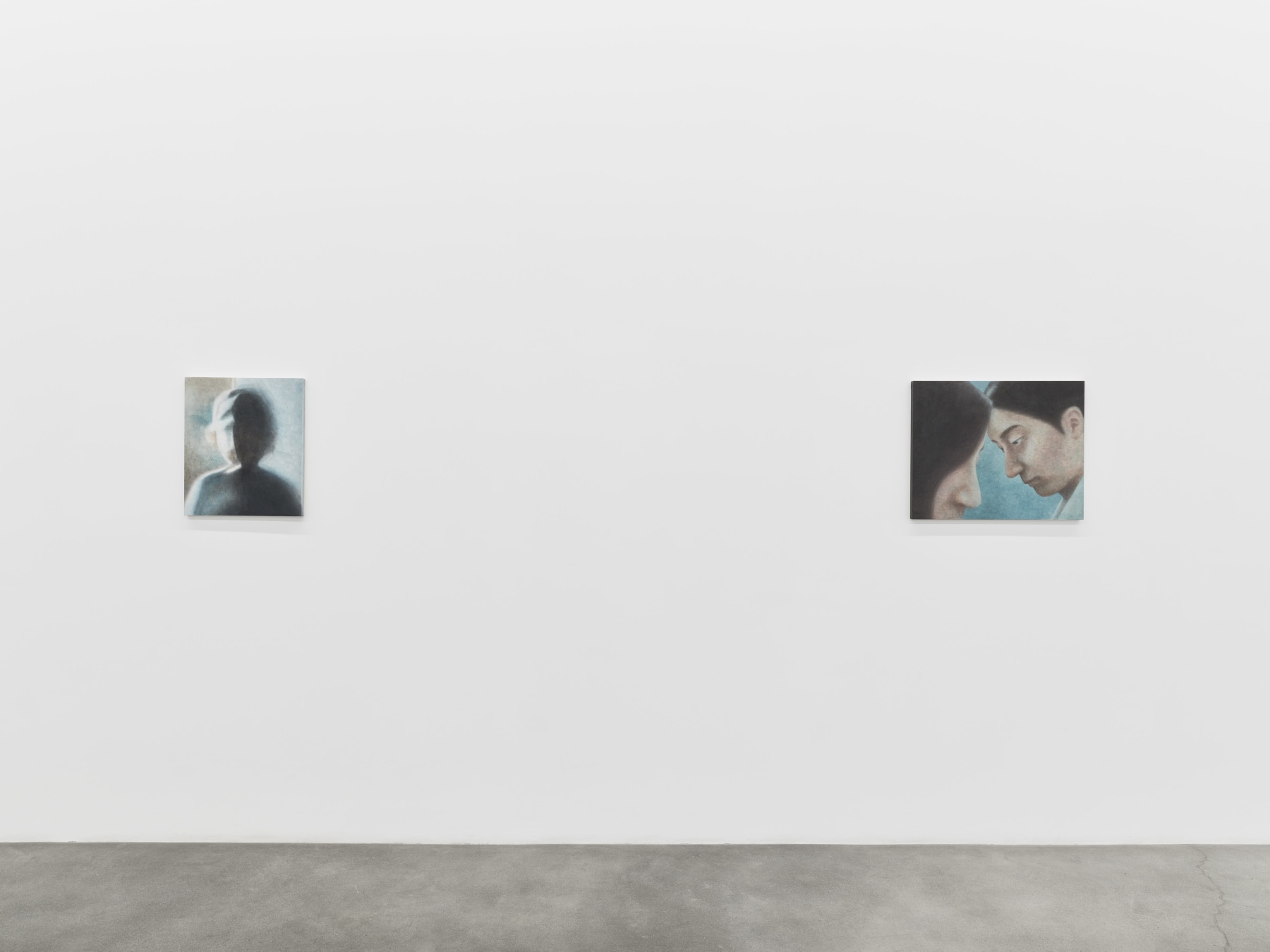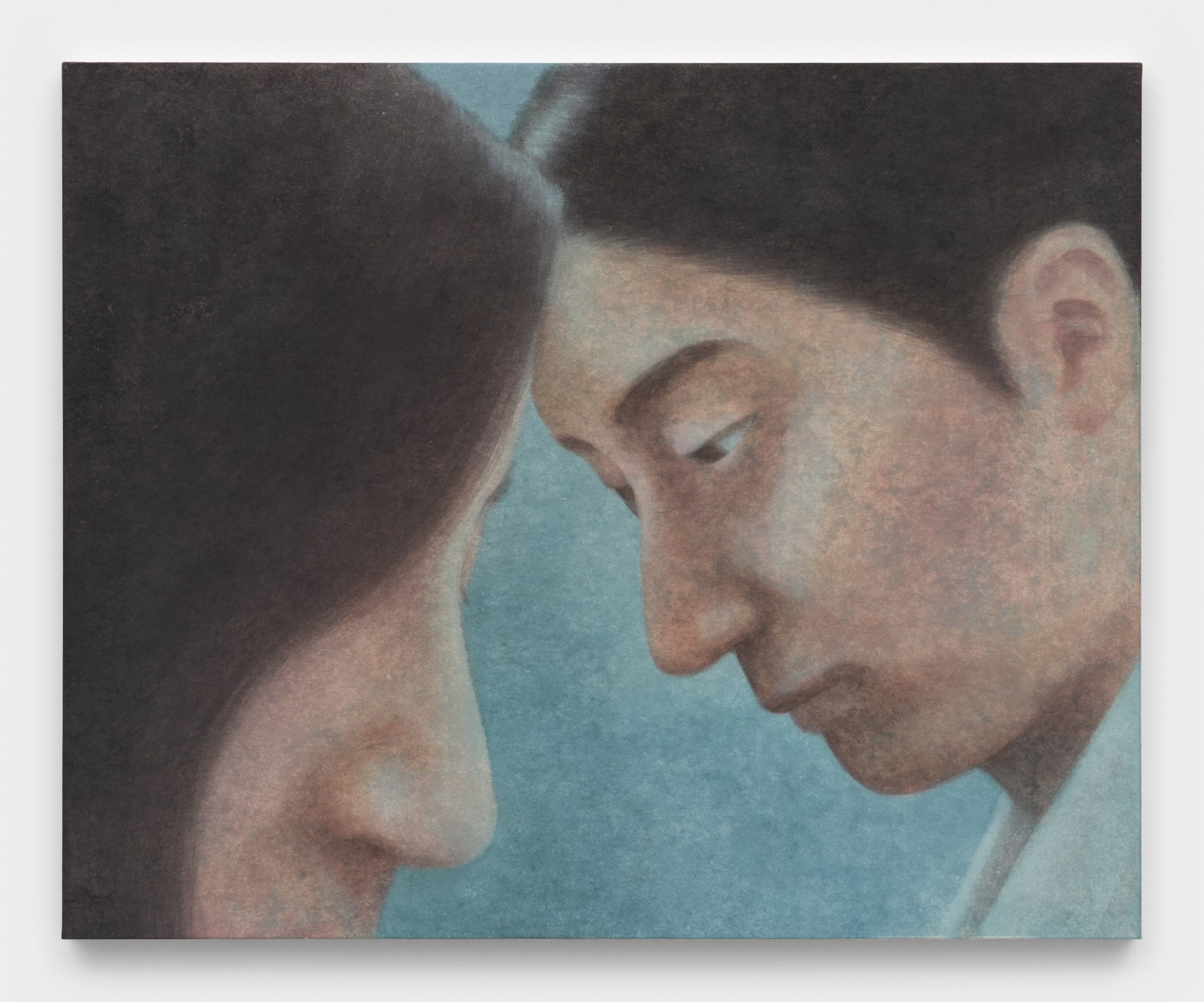 Yooyun Yang (b. 1985, Seoul, Korea) has had solo exhibitions at Amado Art Space/Lab, Seoul, Korea; CHAPTER II, Seoul, Korea; GalleryBundo, Deagu, Korea; Night Gallery, Los Angeles, CA; OCI Museum of Art, Seoul, Korea; and Stephen Friedman Gallery, London, United Kingdom. Her work has been featured in group shows at National Museum of Modern and Contemporary Art, Cheongju, Korea; Tina Kim Gallery, New York, NY; and Ulsan Art Museum, Ulsan, Korea. She was a participant in the 58th Carnegie International, Carnegie Museum of Art, Pittsburgh, PA and the 8th Chongkundang Yesuljisang at Sejong Museum of Art, Seoul, Korea. Yang lives and works in Seoul, Korea.
Artwork images courtesy of the artist and Night Gallery, Los Angeles. Photos: Nik Massey. Installation images: Marten Elder.